Travel
Secrets
Adorno Suites: The brand-new bohemian suites of Ornos Mykonos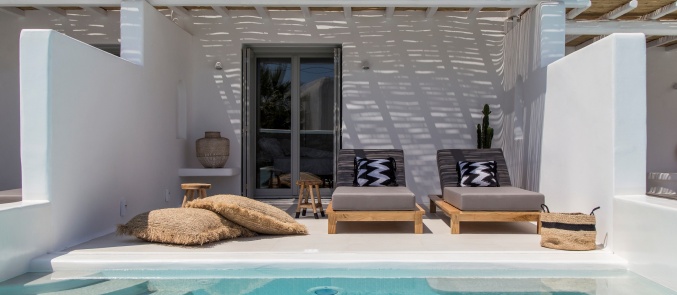 The latest word in boho chic elegance on the beach of Ornos, Adorno Suites introduces you to the authentic "suite" life on the cosmopolitan island of Mykonos. Set in a traditional whitewashed building typical of the Cycladic architecture, the complex offers only 8 incredible rooms and suites distinguished for their unique style. Either you prefer soaking up the sun by your private swimming pool, or swimming in the crystal clear waters of Mykonos, the brand-new Adorno Suites, which opened its doors for the first time on June 2018, is the place where your carefree summer dreams come true.
Excellent location
Literally steps away from the golden sand and 2,5 km from the picturesque and vibrant Chora of Mykonos, the all-suite complex cherishes the perfect location for a dreamy island escape that is about ease, relaxation and minimal luxury. The world-famous Psarou beach is only 2,7 km away, while the airport is located 3,4 km from the property. Everything is a breath away, so no need to settle for anything less than the perfect location…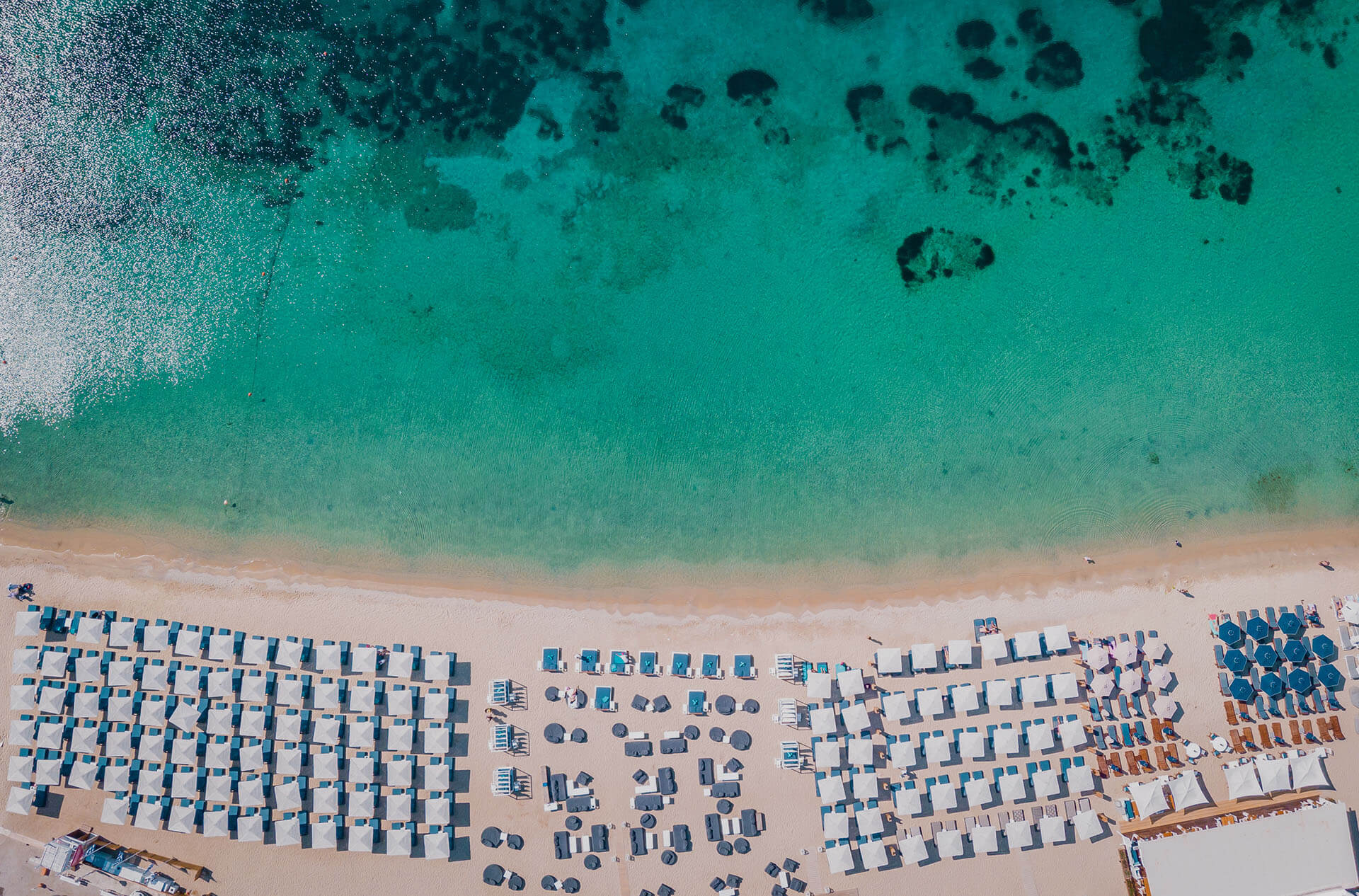 Stay boho-chic
Adorno Suites in Mykonos pays respect to the typical island architecture, blending whitewashed walls, elegant wooden pergolas and pastel-colored shutters. In the interiors, classic island style gets perfectly infused with contemporary minimalism. The all-white spaces make an excellent backdrop for the ultra chic bohemian décor elements, such as retro lightning, woven rugs and the wooden details in the elegant furnishings.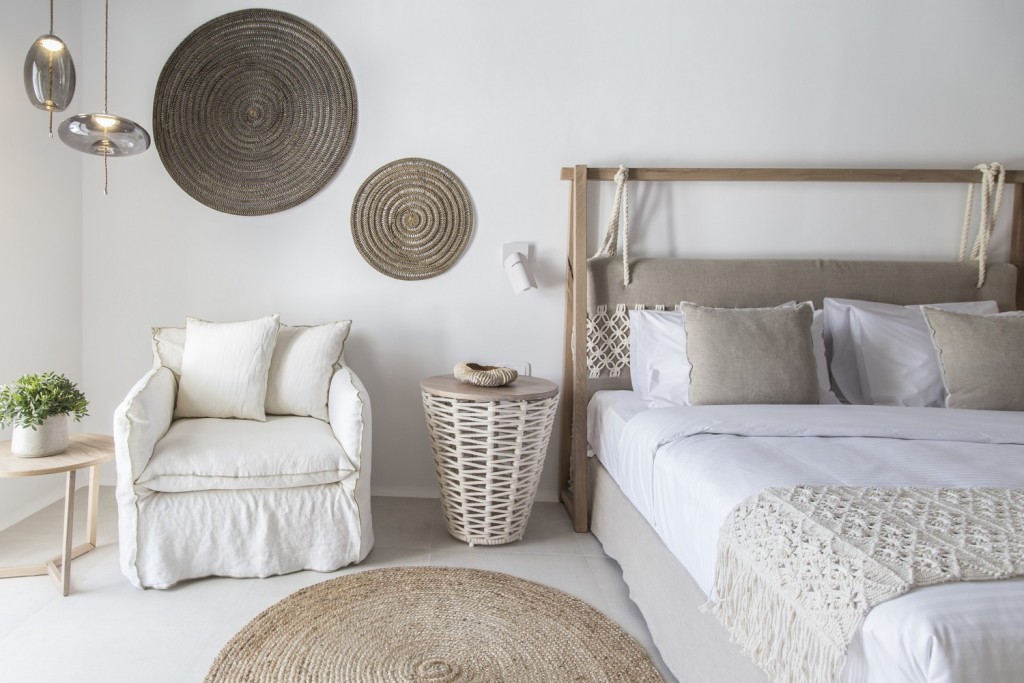 Live the sweet life
Choose a room at the first floor if you wish to wake to the wonderful views of the Aegean, or stay at your two-level maisonette with private pool. Taste a basket of local delicacies upon your arrival. Get the best insider tips of Mykonos by your concierge. Relax, unwind and enjoy the sweet island life.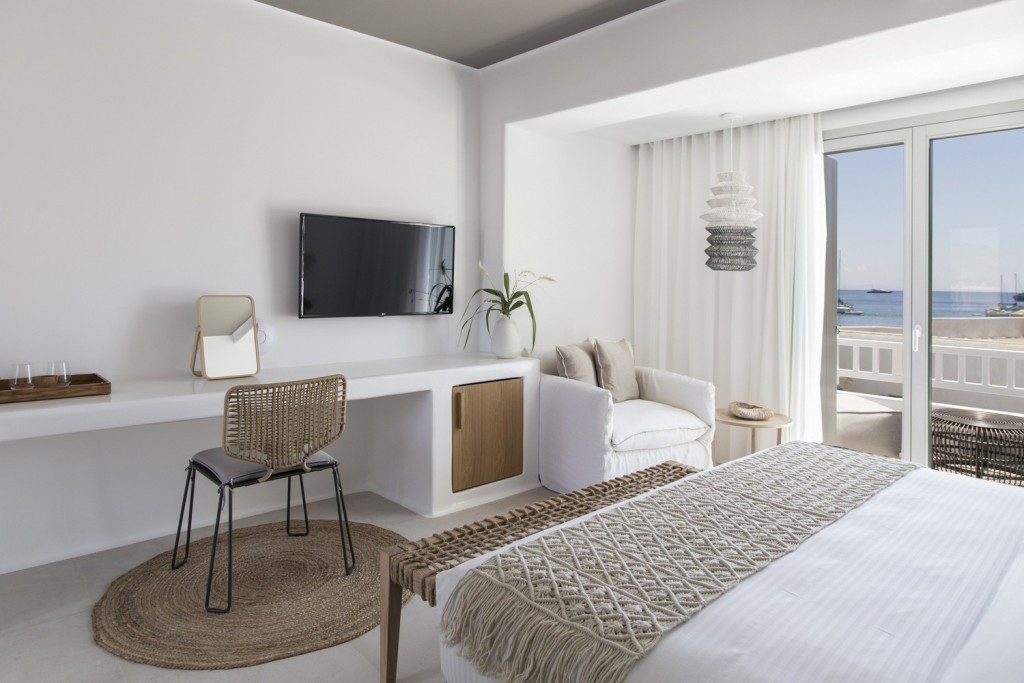 Follow Trésor Hotels & Resorts on Facebook, Twitter, Instagram and Pinterest!