Travel
Secrets
The ideal luxury hotel to stay in Metsovo this Easter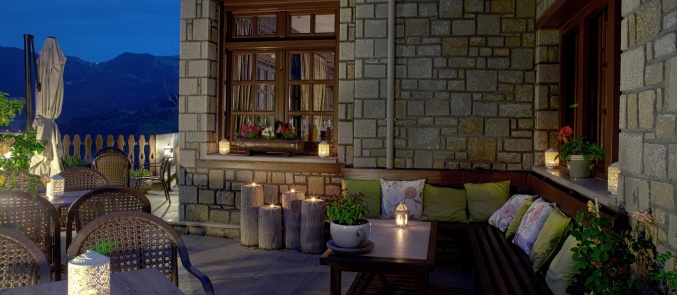 Nestled in the nature of Ioannina and embraced by Pindos peeks, Metsovo is one of the most picturesque traditional settlements in Greece, introducing visitors to the slow, soothing paces and unpretentious, rustic beauty. At an altitude of 1,200 meters, where the north part of Pindos separates itself from the south, the mountain serenity of Epirus meets authenticity in the faces of the locals. This Easter, explore the nature of Metsovo and the mountain treasure of Epirus, at Aroma Dryos Eco & Design Hotel, the hotel that combines warmth and genuine Greek hospitality with all the comforts of a modern luxury hotel that fully respects the environment.
Bring together all the beauty of the forest, the colors and fragrances of the mountainous nature of Epirus. Add strong doses of refined luxury, warmth and genuine Greek hospitality. Combine the incomparable views of Pindos' crests with all the comforts of a modern luxury hotel that fully respects the environment. The result is Aroma Dryos Eco & Design Hotel, the luxury hotel of Metsovo that will make you feel like you are the protagonist in the dreamiest holiday setting, in the heart of the traditional settlement of Epirus.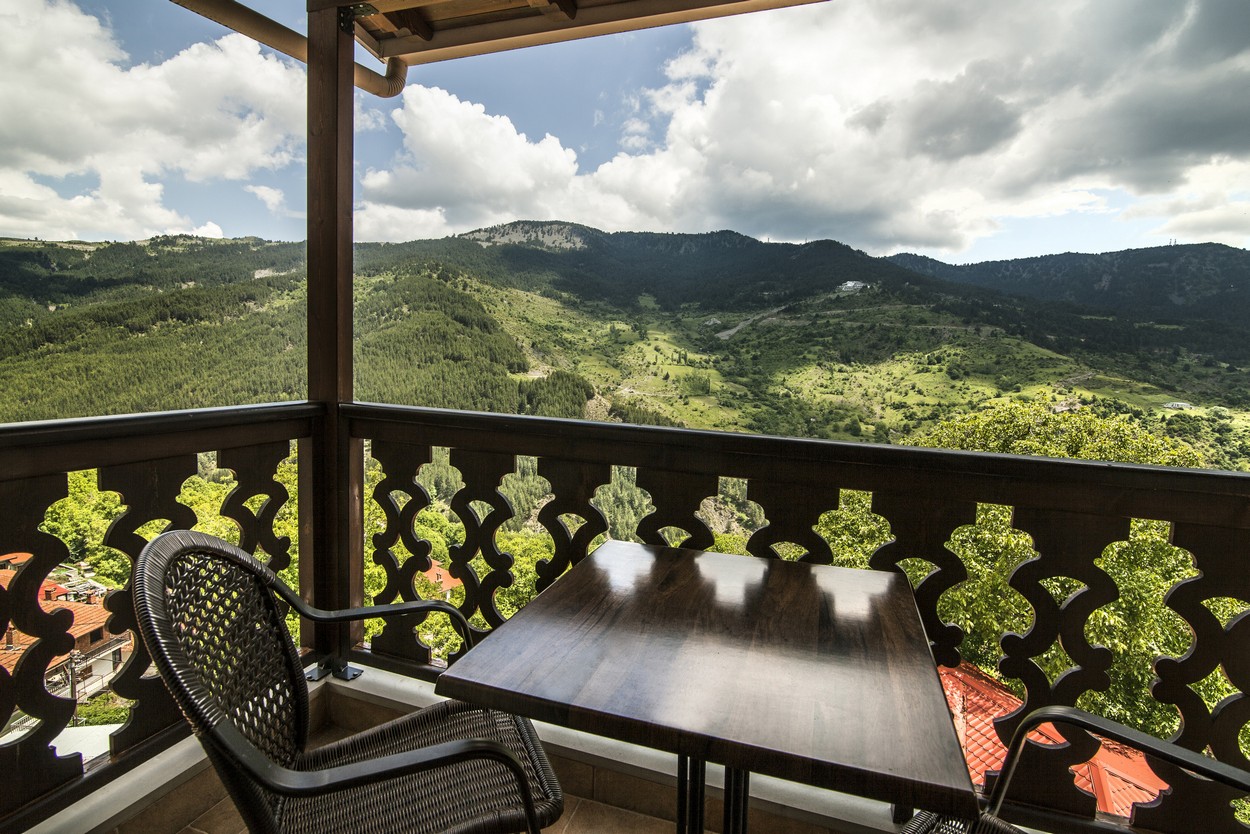 Aroma Dryos combines a modern and timeless environment with high aesthetics and quality of service, while the philosophy of love and respect for the nature that surrounds the hotel is evident in all spaces.
Literally surrounded by the imposing mountains, the 16 luxury rooms of Aroma Dryos exude a unique sense of hospitality in every corner, as if they wish to teach you the authentic lifestyle of Metsovo.
Feel the embrace of nature around you and savor your authentic Greek breakfast, admiring the breathtaking views of the mountains of Pindos and the traditional mansions of Metsovo.
And then, discover the breathtaking beauty of Metsovo, or if you're feeling adventurous enough, enjoy one of the alternative activities your hotel will organize just for you, if you ask. Visit the ski center, live a fascinating rafting experience passing by imposing landscapes, follow the paths of Pindos, listen to your heart beating loud while riding a mountain bike, drive the off-road trails of Northern Pindos in a jeep, become one with the National Park of Valia Calda while horse-back riding or hike through the old passages of the mountain.

Why book with Trésor
Lowest price guarantee
Exclusive discounts up to 30% for TClub members
Free room upgrade (upon availability)
Bottle of wine & local delicacies upon arrival
Trésor repeaters points per overnight
Not a TClub member? Joining is free & easy! Join now
Follow Trésor Hotels & Resorts on Facebook, Twitter, Instagram and Pinterest!