Travel
Secrets
Mikro Papigo 1700 Hotel & Spa is the Best Luxury Mountain Resort in Southern Europe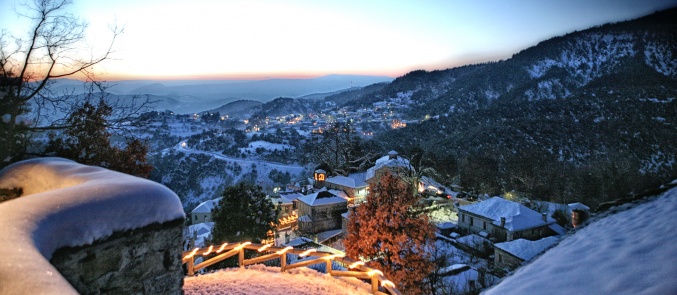 Mikro Papigo 1700 Hotel & Spa, the multi-awarded hotel-member of Trésor Hotels & Resorts in Zagorohoria, was voted as the Best Luxury Mountain Resort in Southern Europe at the prestigious World Luxury Hotel Awards 2017!
At a spectacular ceremony held on the 2nd of December 2017, at the Kulm Hotel in St. Moritz, Switzerland, which was covered by TV channel France24, more than 300,000 international travelers voted over a four-week period and chose the winners, giving this important title to the Mikro Papigo 1700 Hotel & Spa. The prize was received by Mrs. Elsa Exarchou, the Hotel Manager of Mikro Papigo 1700 Hotel & Spa.
180 luxury hotels from 80 countries had the chance to participate in the World Luxury Hotel Awards, in different hotel categories that showcase their unique points of sale and their destinations.
Mikro Papigo 1700 Hotel & Spa is a multi award-winning hotel nestled inside the core of the Geopark Vikos-Aoos and Unesco's Heritage monument, the famous region of Zagori-Epirus-Greece. It consists of 7 buildings, 18 rooms and suites, a uniquely designed eco Spa and an honored- by the Greek Ministry of Tourism- restaurant, 'Veranda at 1700'. While developing mild in space at different levels, almost a village within the village, it rightfully claims the title of the most beautiful "balcony" in the Vikos Gorge and in the settlements of small and big Papigo.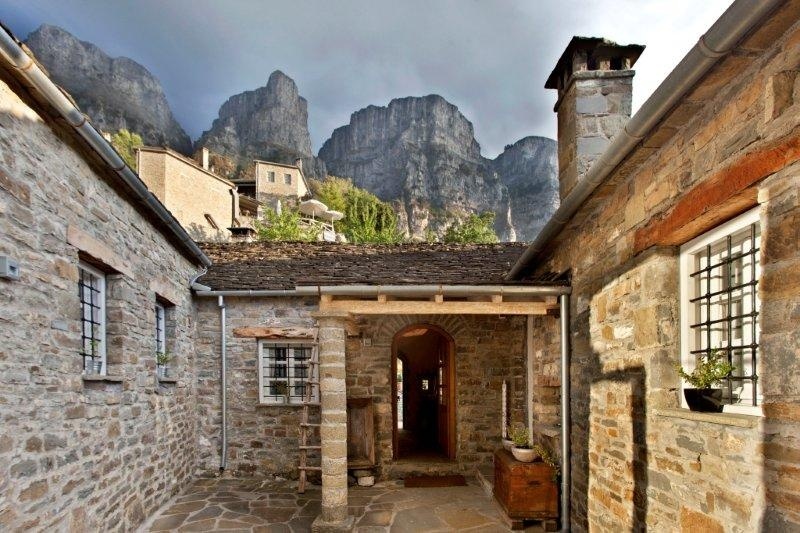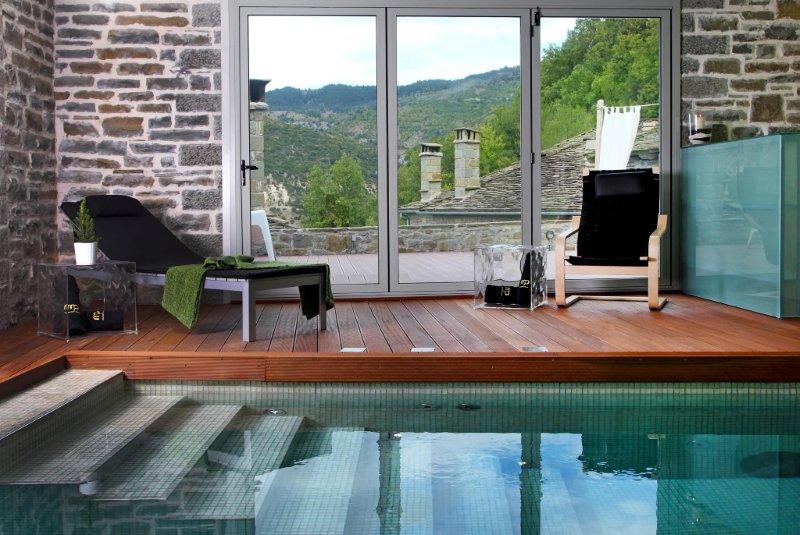 The World Luxury Hotel Awards is a recognized global organization awarding luxury hotels for their service excellence and world-class facilities.
Follow Trésor Hotels & Resorts on Twitter, Instagram and Pinterest!