Travel
Secrets
The perfect hotel for the weekend of the 28th of October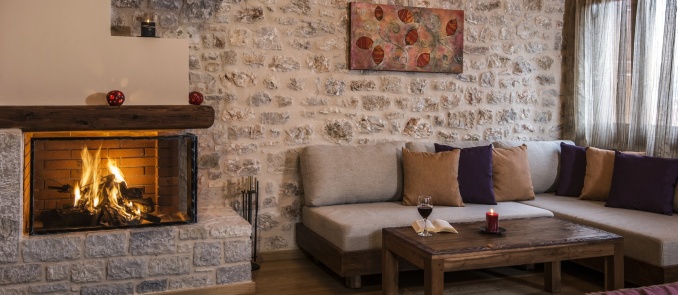 It is located in the heart of the mountainous part of Arcadia region, in the traditional settlement of Elliniko and promises a mini getaway that combines experiences in the nature, relaxation at the spa and immediate contact with the environment. Elafos Natural Boutique Hotel & Spa is the ideal hotel for the weekends of October, that you really need to breathe in the crystal clear air and feel the aura of the autumn. From October 27-29, enjoy 2 nights from 260 euros.

Why book with Trésor
Lowest price guarantee
Exclusive discounts up to 30% for TClub members
Free room upgrade (upon availability)
Bottle of wine & local delicacies upon arrival
Trésor repeaters points per overnight
Not a TClub member? Joining is free & easy! Join now
Built with stone and wood at an altitude of 700 m., in perfect harmony with the lush landscape and architecture of the stone-built mountain village, Elafos Spa Hotel is a boutique hotel that introduces you to modern ecological consciousness. Overlooking the snowy or green mountains, depending on the season of the year, the breathtaking scenery of the mountainous landscape embraces Elafos, perfectly complemented by the warm and cozy interiors. Here, the stone walls and the wooden floors, beams and furniture exude a unique feeling of warmth and coziness, while modern elements add a contemporary character.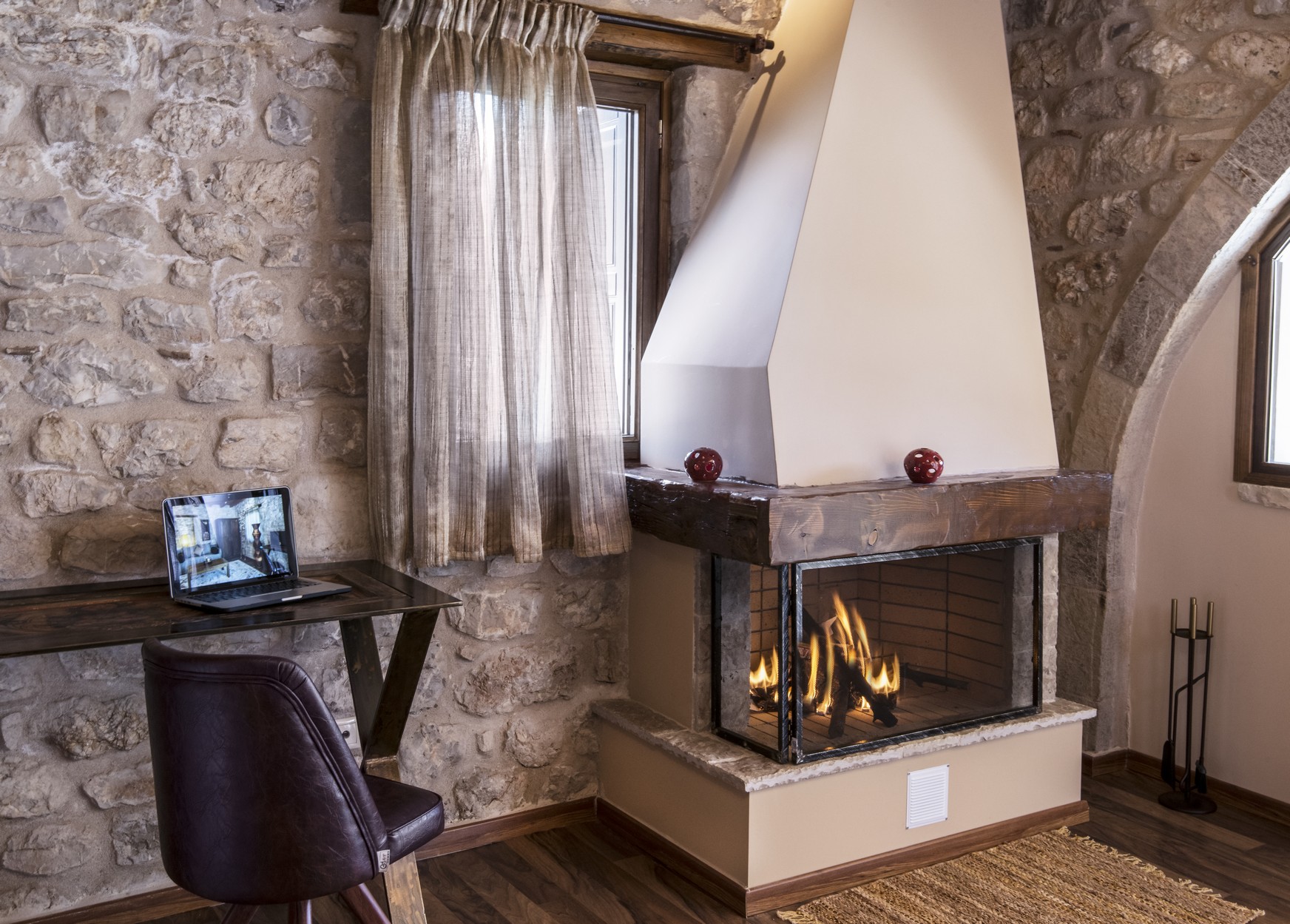 The 7 spacious stone-built rooms and suites of Elafos Spa Hotel offer the comfort and warmth you wish from your stay, for moments of relaxation beside the fireplace and a truly restful sleep.
Savor your rich in local traditional products breakfast, enjoy a fine espresso in the courtyard or sip your tea with mandarin and ginger in the wooden loft, while playing board games and puzzles and dine at your hotel's atmospheric restaurant. Immerse yourself in the Jacuzzi and enjoy the feeling of relaxation offered by the sauna and the steam room, at Elafos' luxurious spa.
In the evening, relax with a glass of wine by the warmth of the fireplace or with a cocktail at the trendy bar of Elafos.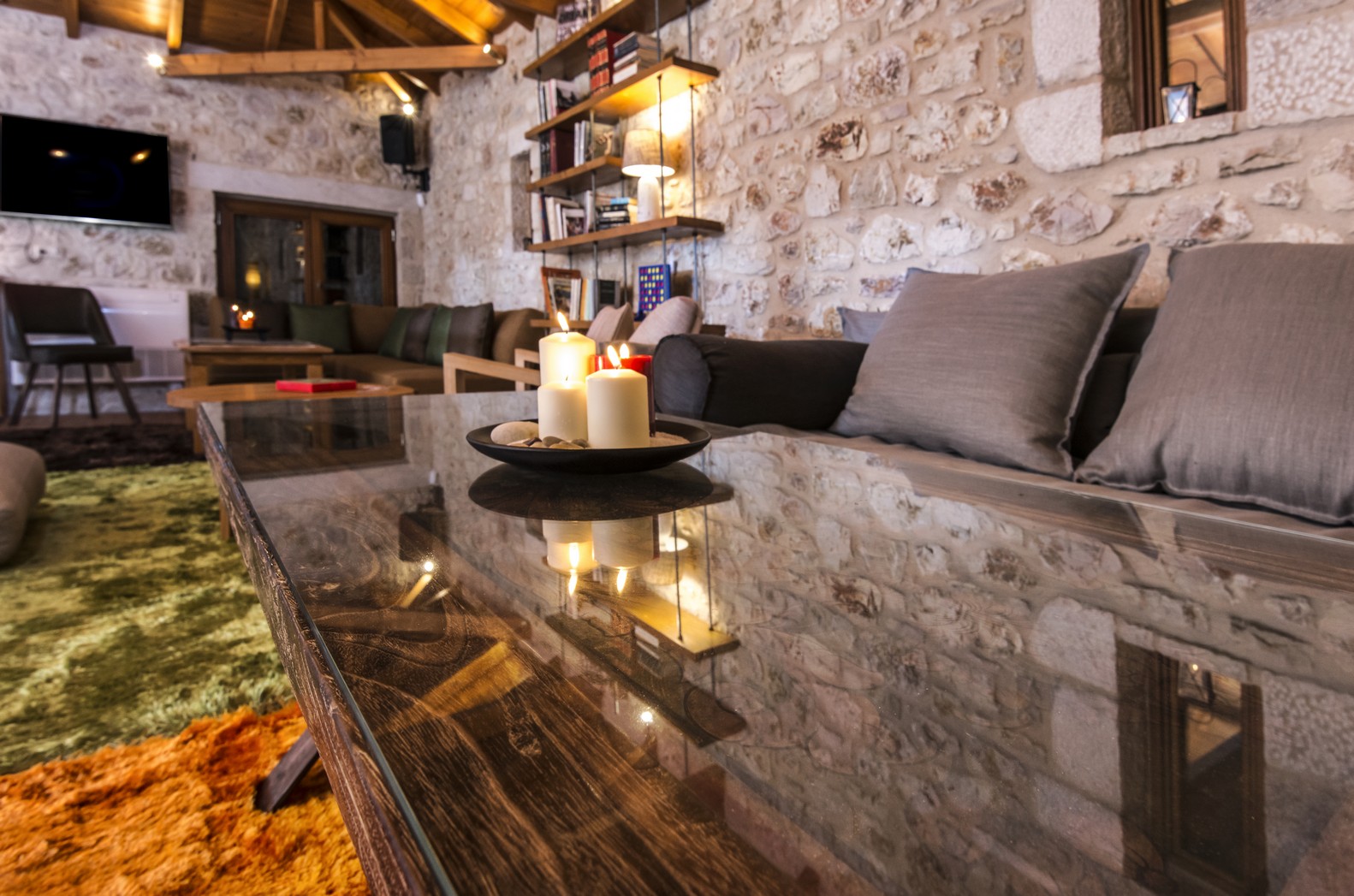 Starting from Elafos Natural Boutique Hotel & Spa, your trip to Arcadia, apart from relaxing, it can also be full of unforgettable experiences in the nature, if you're feeling adventurous enough. Start your day with a stroll through the old-signposted trails, enjoy rafting in the crystal waters of Lucius river, passing through lush landscapes and stone bridges, ride a bike in the village, ski in Mainalon ski resort and learn how to horse-ride. Also, do not miss to visit the traditional villages of Arcadia, such as Vitina, Stemnitsa, Dimitsana and Karytaina. 
Follow Trésor Hotels & Resorts on Twitter, Instagram and Pinterest!