Travel
Secrets
4 Elements Villa: Trésor's top villa in Skiathos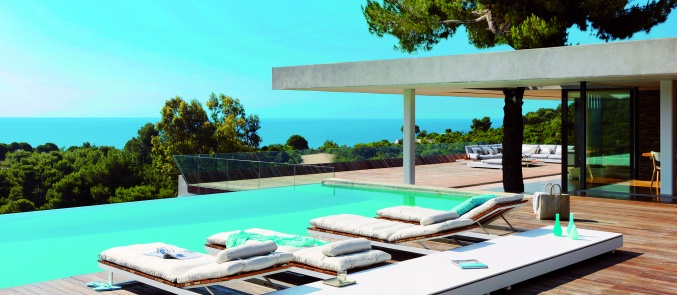 The stunning 4 Elements Villa, that has become a landmark in the island of Skiathos, was recently included in Trésor Hotels & Resorts portfolio.  "Green",environment friendly and with a unique high-end design at the same time, 4 Elements Villa will offer you the most extraordinary summer, private holidays. Literally "dipped" in the green of the forest, the villa is built between the most popular beaches of the island, Koukounaries and Banana.
In 4 Elements Villa, the four elements of nature are harmoniously combined, creating an idyllic atmosphere. It is "embraced" by Skiathos land as if it was part of it, while the summer breeze even travels all over the interiors of the villa. Moreover, the gorgeous floating pool of the upper level seems to be totally connected to the sea. Also, the exteriors of the villa are offered for unforgettable barbeque nights under the stars.
4 Elements Villa has 6 bedrooms in total. In the lower level there are 3 double bedrooms and 1 twin bedroom. In the ground floor there are 2 oversized master bedrooms.
This summer experience the definition of luxurious, private holidays in Skiathos island. For more information and bookings call +30210 8981884.
Follow Trésor Hotels & Resorts on Twitter and Pinterest!