Travel
Secrets
Astypalaia: The best restaurants on the butterfly of the Aegean
The best restaurants on the butterfly of the Aegean serve mouthwatering dishes of the local gastronomy, with a view to the endless blue of the Aegean or the imposing Castle. Do taste the delicious fish soup, cheese pie with honey and of course fish and lobster. 
Astropelos
Enjoy delicious food in this wonderful tavern at Livadi beach with views to the blue of the sea and Astypalaia's Castle. It serves traditional greek cuisine and great sea food. Livadi, +30 2243 061473
Astakoukos
At this amazing restaurant in the beautiful beach of Schoinontas you can taste some of the most delicious flavours of the island. Try grilled fish, delicious sea food, great shrimp spaghetti and fresh salads. Breathtaking views and kind service. Schoinontas, Maltezana, +30 2243 061865
Astifayia
Greek traditional cuisine at its best. The owner Mr. Thanassis Christopoulos prepares amazing fresh fish and sea food dishes as well as cooked meals on a daily basis. Do try his specialty "penia tou Thanassi" which is a dish of penne pasta with fresh tomato and five different types of sea foods. Finish up with either a treat of "inomelo" or any of the preserved fruits in sweet syrup or the fresh fruits of the season...on the house! (Shinondas area, Maltezana, mob. 6947043734)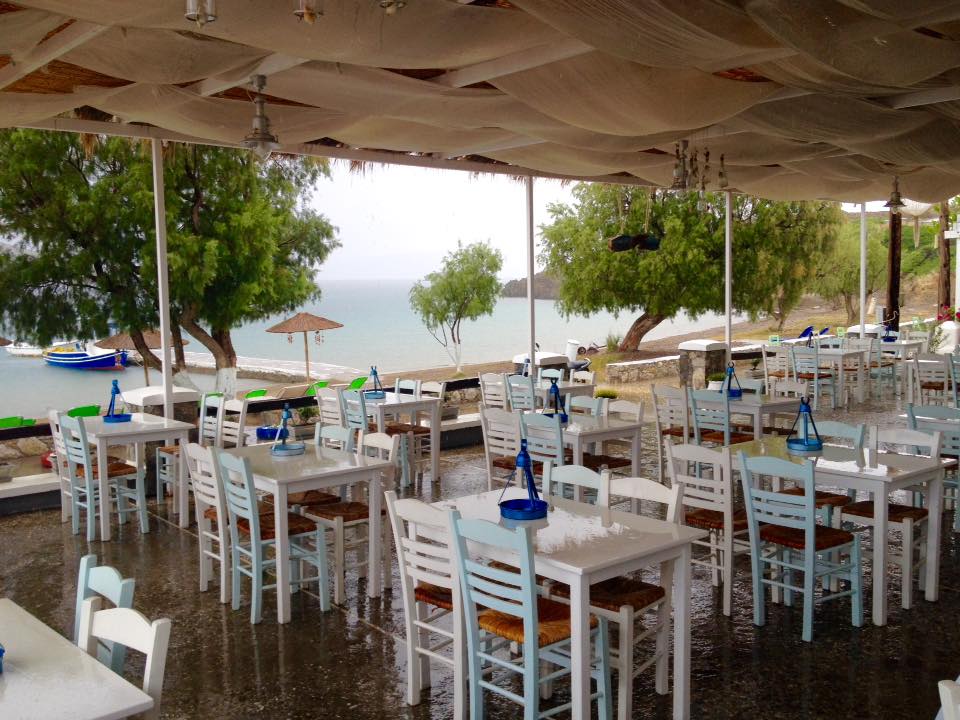 Gerani
Gerani is a family tavern in Livadi of Astypalaia, where you can enjoy exquisite fish and traditional delicacies with local meats and vegetables of their own production. Livadi, +30 22430 61 484
Akti Restaurant
Akti Seafood Restaurant is located in the area of Pera Yialos and this is where you will come for lunching and dinning with amazing views. Very strong in the fresh fish and sea food domain and for its local homemade tidbits. Tip: Book one of the tables that are set upon the rock. Open daily between 17:00 - 00:00. (Astipalaia island, tel. 22430 61114)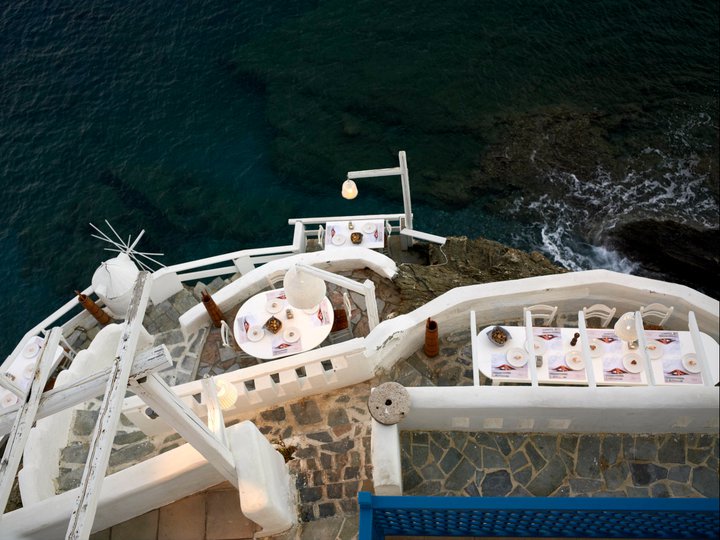 Ageri
In the picturesque Chora of Astypalaia, you will find Ageri Restaurant, where you can enjoy delicious greek traditional cuisine, fresh salads and wine with a view to the beautiful windmills. Chora, 22430 62072  
Limanaki
For the most delicious souvlaki in Astypalaia, visit Limanaki at Pera Gialos. Open from 16:00 to 02:00. Tel: +30 22430 - 61414
Melograno Villas
For an idyllic escape with a view to the Aegean and the Castle, check in at Melograno Villas. In a dreamlike setting surrounded by the endless blue, the fully-equipped Verde, Bianca and Ble villas marry true luxury and privacy with unparalleled aesthetics and 5-star services, composing a paradise on earth. Enjoy breakfast on your private terrace, dive into the outdoor jacuzzi while admiring the castle and offer yourself an unforgettable travel experience at Melograno Villas. Book at www.tresorhotels.com or 210-8981884 and enjoy free room upgrade, late check-out, wine and local delicacies upon arrival!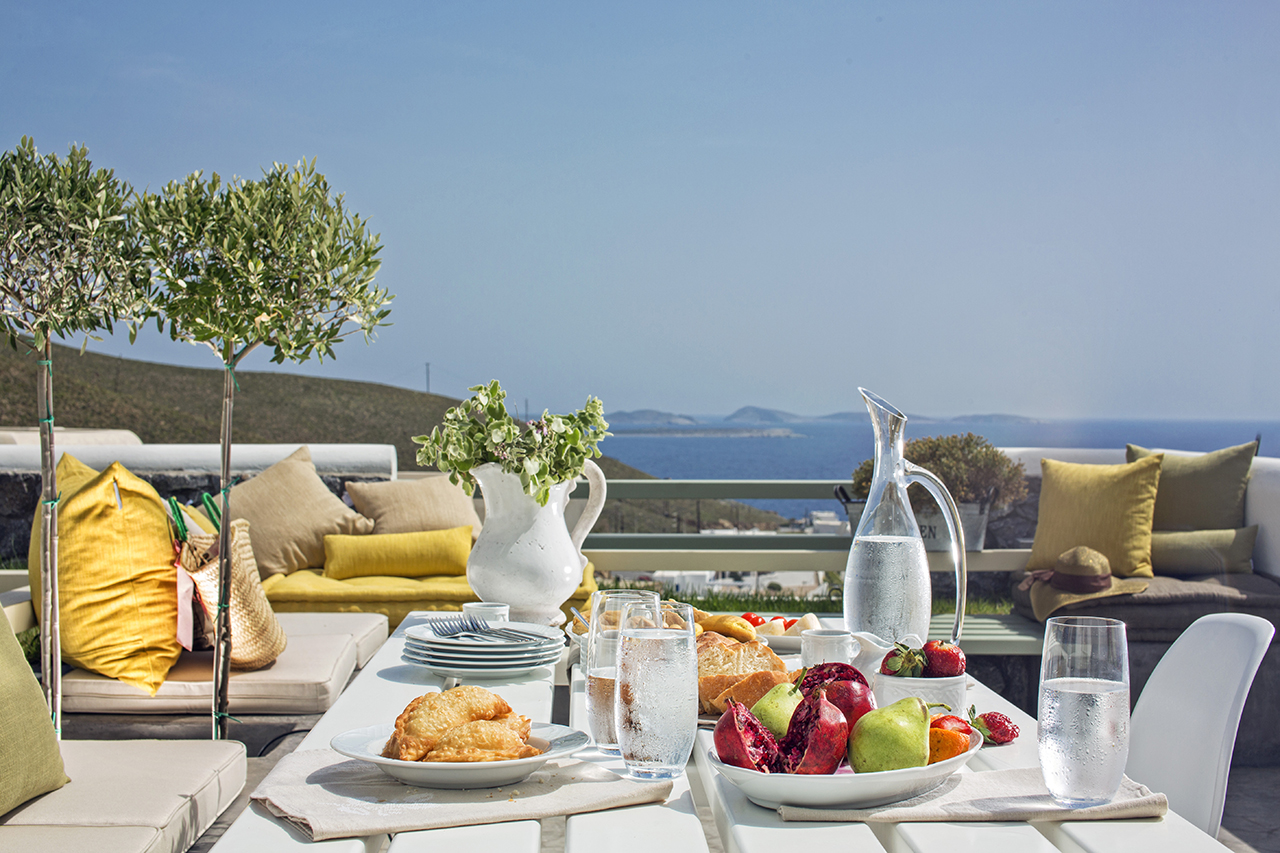 Follow Trésor Hotels & Resorts on Twitter, Instagram and Pinterest!