Travel
Secrets
Mountainous Arcadia: The destination everybody wants to visit during the holiday season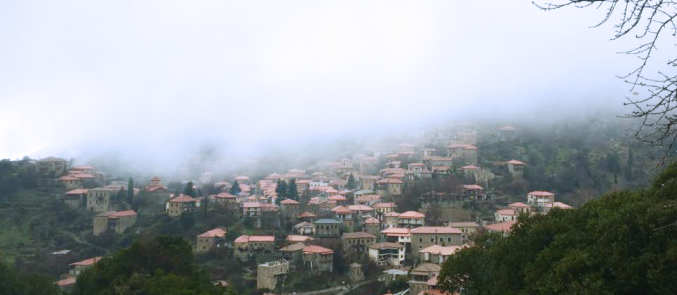 Photo: Vassilis Polyzos
Mountainous Arcadia is the idyllic winter destination in Greece everybody wants to visit during the holiday season. It is located just two hours away from Athens and it allows us to immediately feel the magic of Christmas. The stone-built mountain villages of the mythical land of Pan seem to have been specially crafted for Christmas time.
In a snow-white landscape, we live the Christmas fairytale enjoying delicious meals and plenty of wine at traditional taverns, village hopping in cosmopolitan and alternative villages, from Dimitsana and Karytaina to Elliniko, and strolls among smoked chimneys and paved squares.
The most active of us enjoy skiing and snowboarding at Mainalo ski center, while the rest of us are watching the snow from the windows with a cup of aromatic tea or hot chocolate.
Discover the top destinations for unforgettable Christmas in the Peloponnese and the 7 destinations for a magical holiday season in Greece.
Where to stay
The hidden gem in the center of the traditional settlement of Elliniko in the region of Gortynia in Peloponnese, Elafos Natural Boutique Hotel & Spa, offers you many reasons for a Christmas getaway in the nature. Elafos Natural Boutique Hotel & Spa is a new hotel in Arcadia, that adds doses of refined luxury to your stay, promises tranquility by the fireplace, offers the necessary relaxation in the spa and gives many excuses for a getaway full of experiences. Enjoy 3 dreamy nights at Elafos, from 420 euros.

Here, the stone walls and the wooden floors, beams and furniture exude a unique feeling of warmth and coziness, while modern elements add a contemporary character. The 7 spacious stone-built rooms and suites of Elafos Spa Hotel offer the comfort and warmth you wish from your stay, for moments of relaxation beside the fireplace and a truly restful sleep. Savor your rich in local traditional products breakfast, enjoy a fine espresso or sip your tea with mandarin and ginger in the wooden loft, while playing board games and puzzles and dine at your hotel's atmospheric restaurant. Immerse yourself in the Jacuzzi and enjoy the feeling of relaxation offered by the sauna and the steam room, at Elafos' luxurious spa. In the evening, relax with a glass of wine by the warmth of the fireplace or with a cocktail at the trendy bar of Elafos.