Travel
Secrets
This is the most beautiful marble village of Cyclades
Cover photo: tinos.gr
This beautiful, artistic Cycladic village on Tinos will make you feel like you are visiting an open-air museum of folk art. Visit it to stroll among whitewashed alleyways, discover interesting museums and meet the typical Aegean style at its best.
Maintaining its traditional Cycladic architecture, Pyrgos is the largest and most beautiful village of Tinos, and claims the title of the most charming and artistic village of the Cyclades. The village gave birth to some of the greatest Greek artists of the 19th century, and the artistic atmosphere is reflected in every single corner. From the alleys, the fountains and the embellishments of the houses, to the temples of the churches, the whole village is adorned with the magnificent marble creations of local artists.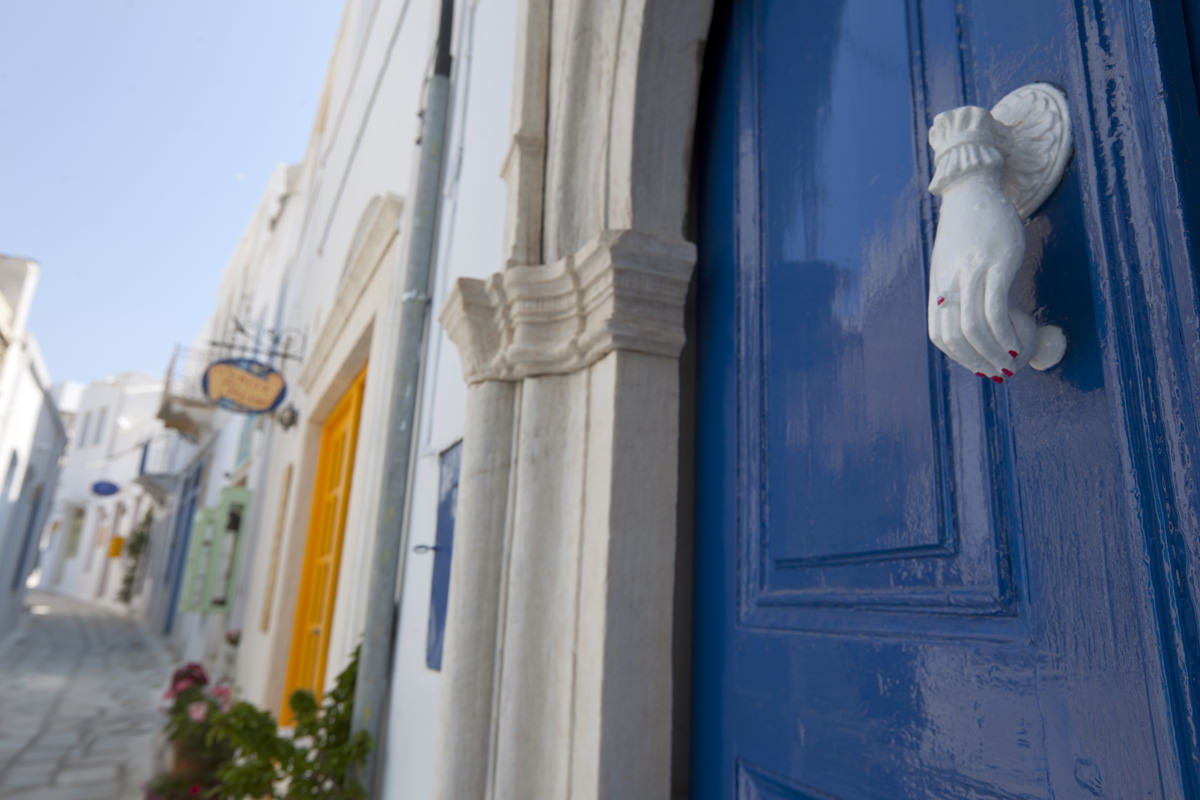 Photo via www.tinos.gr
Homeland of Giannoulis Halepas and Nikiforos Litras, in Pyrgos, it is worth visiting the museum-house of the genius Greek sculptor, the cemetery which is full of marble masterpieces, as well as the museum of local artists, to admire the works of Halepas, Philippotis, Sochos and Vitalis.
Relax under the shade of the perennial plane trees at the main square of the village of the island and enjoy Greek traditional coffee and delicious "galaktompoureko", at the scenic cafes.
Photo via www.tinos.gr
Accommodation
This summer, enjoy memorable private holidays in Tinos and the luxurious Diles & Rinies villas.

Your stay at the Diles & Rinies luxury villas will render your holiday such an incomparable dimension that it will linger in your hearts and minds long after your departure. Their privileged location equals to what we call "a room with a view"…an unobstructed view of the energy emitting islands of Delos and Rinia from which they take their name. Architecture-wise, attention to detail highlights the Cycladic landscape via the use of natural materials and earthy shades which welcomes you to a world of relaxation and high aesthetics. Upon your arrival, a basket full of delicacies will welcome you, your personal concierge will offer you all the secrets of Tinos, while the premium services such as the traditional breakfast, the exquisite dishes in the restaurant and the tasty cocktails by the pool, will make your stay even more enjoyable. 
Follow Trésor Hotels & Resorts on Twitter, Instagram and Pinterest!