Travel
Secrets
From Louvre to Thessaloniki: Two days left to admire the artworks
If you are among the people who will be in the city of Thessaloniki for the weekend, you will have a last chance to admire unique artworks…from the Louvre with love.
 "Europe and Greek Myths: 16th-19th Century". 82 unique pieces of art from the Louvre have been hosted at the Teloglion Foundation of Arts since this past October. Most of the artworks are been exhibited to the public for the first time internationally. Sunday the 27th of January is the last day of the exhibition, therefore, if you are among the lucky people visiting Thessaloniki for the weekend then admiring the pieces from close up is aν formidable opportunity not to be missed.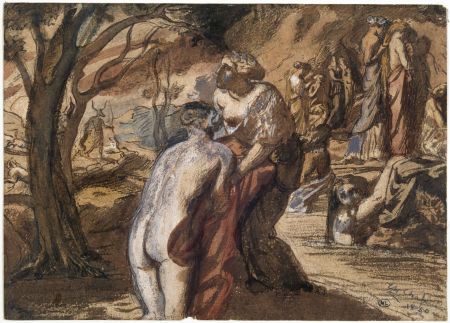 The exhibition is part of the celebrations for the 100 years since the liberation of the city of Thessaloniki and presents the ancient Greek myths as they were depicted by European artists, from the Renaissance and up to the present day. The illustration of the constant exchange between the cultures and people of Europe in a creative dialogue is very apparent, with the protagonists being Raphael, Annibale Carracci, Tiziano, Rembrandt, Rubens and Ingres. 
Worthy of your outmost admiration… 
A luxury catalogue in both Greek and French language has been created for the Exhibition. For more information please contact 2310247111. 
Note: Tomorrow, Sunday the 27th of January, is the last day of the exhibition and the Teloglion Foundation of Arts will extend its opening hours for two further hours until 20:00.
General entrance: 5 euro / free and reduced price admissions apply