Travel
Secrets
Embark on a journey in Greece with Trésor Hotels Book 2017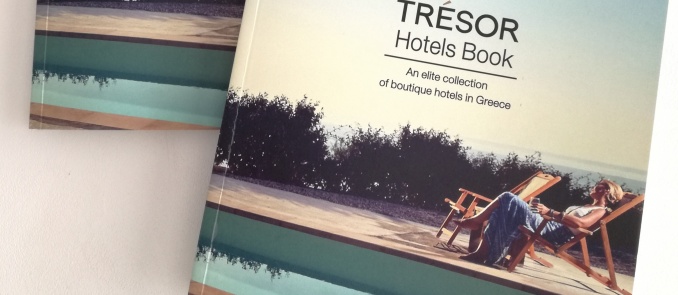 A world of boutique hotels-treasures, travel tips, gastronomy, spa and shopping ideas emerges through the 200+ pages of Trésor Hotels Book 2017, Tresor Hotels & Resorts' brand-new luxurious travel edition.
In a record year for tourist arrivals and hotel occupancy in Greece, Trésor Hotels & Resorts presents the 3rd edition of its already established annual book, offering readers quality travel ideas and contributing to the enrichment of the luxury tourism product of our country.
In the specially designed bilingual version of Trésor Hotels Book 2017, addressed to Greek and international travelers, the reader "travels" to popular and uprising Greek destinations, where Trésor Hotels & Resorts has a presence, accompanied by impressive photographs and useful insider tips.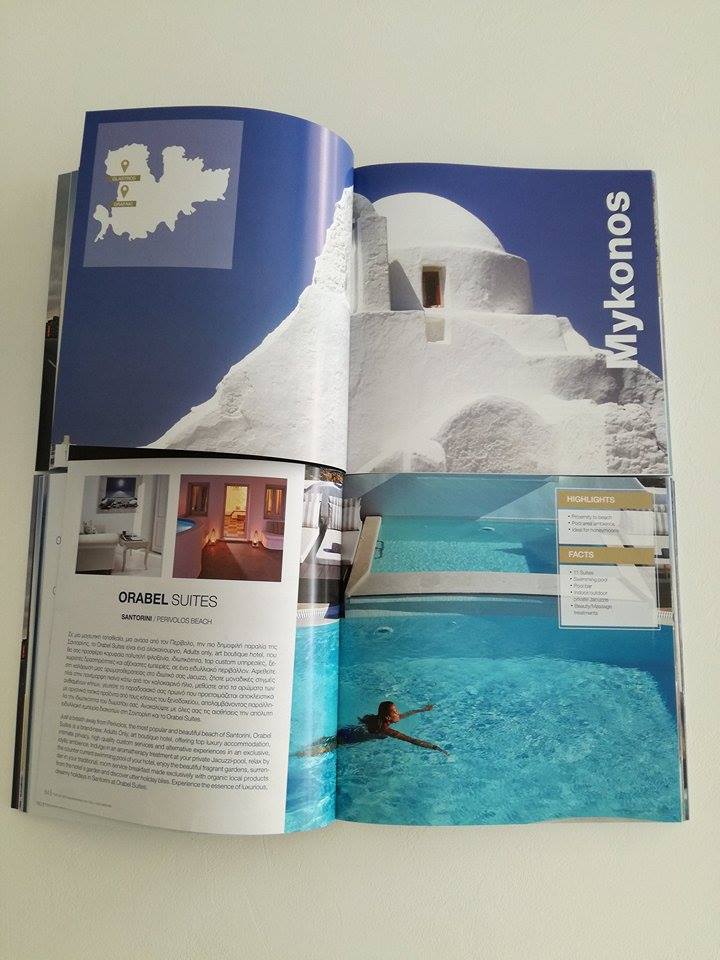 From mountain spa retreats at well-hidden gems, to idyllic island hideaways at popular destinations, the boutique treasures of Trésor Hotels & Resorts are sorted by destination and category (boutique hotels / villas & residences) and through a detailed presentation the reader finds useful information regarding their facilities, location and services.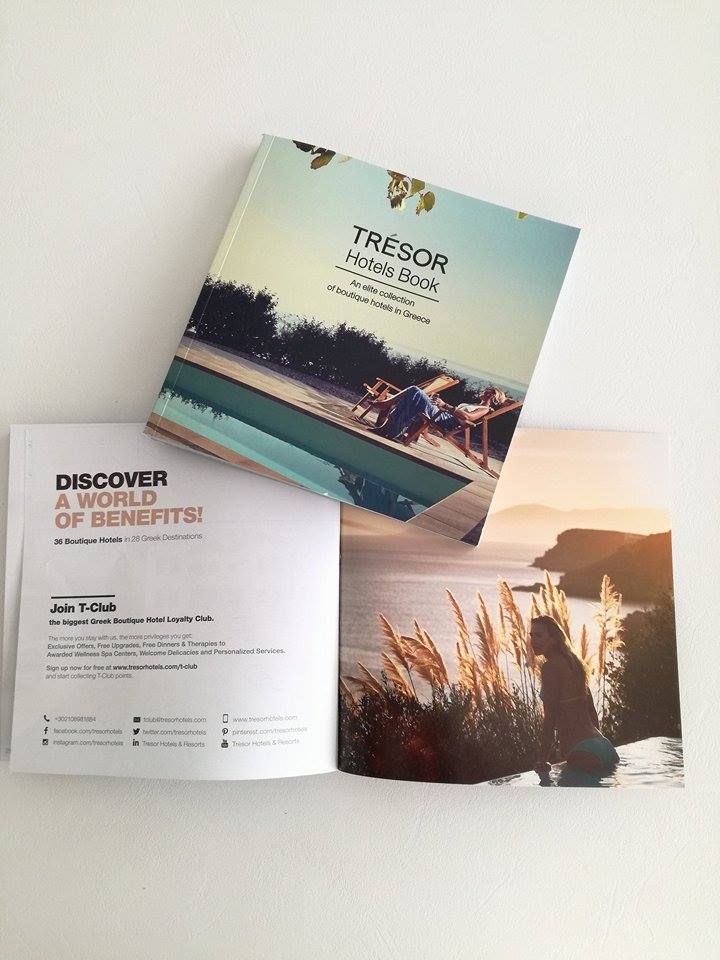 Moreover, our annual edition invites you to travel more and more with the TClub, the innovative loyalty program of Trésor Hotels & Resorts, presenting you how to become a member, enjoy exclusive benefits and services and collect points per overnight at one of our hotel-members.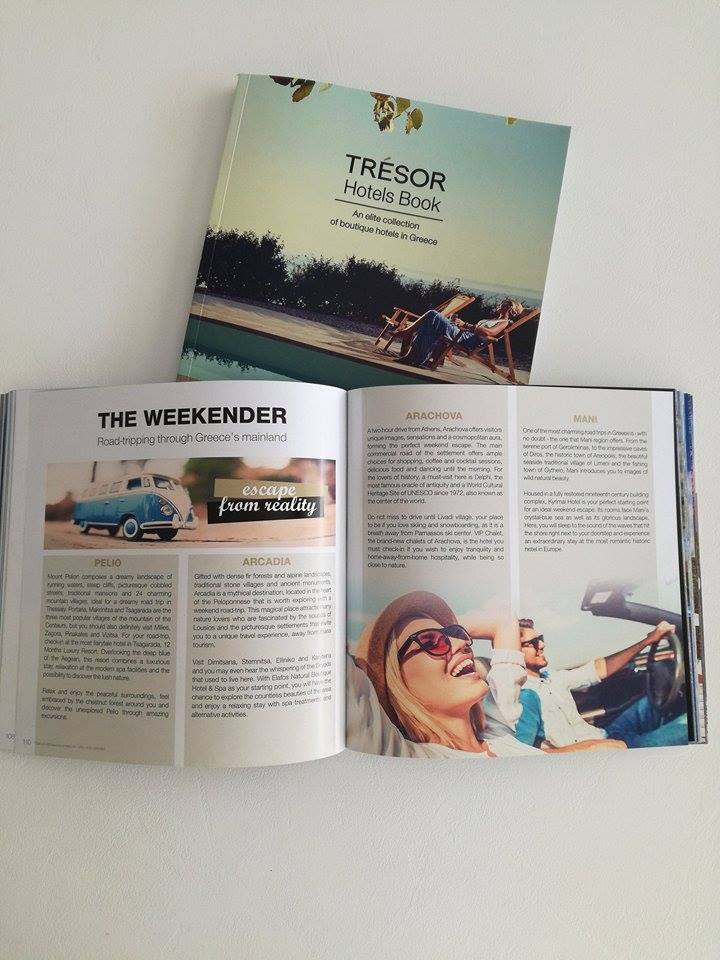 At the same time, in this year's Trésor Hotels Book, the reader "visits" the restaurants of Trésor Hotels & Resorts and gets ideas for honeymoon / romantic trips, weekend getaways and spa breaks.
Discover Trésor Hotels Book 2017 in all the rooms of Trésor Hotels & Resorts' hotel members or ask your own copy by sending an e-mail at info@tresorhotels.com.
Follow Trésor Hotels & Resorts on Twitter, Instagram and Pinterest!