Travel
Secrets
Melograno: A different "Pomegranate" that makes Astypalaia proud
Enjoy the interview of Michalis Savvas, the owner of Melograno Villas in Astypalaia, at Machi Christoforidou from humanstories.gr.
Astypalea, the Aegean Butterfly, is a diamond that belongs to the Dodecanese. But it has Cycladic air. It pleasantly surprises visitors with both its architecture and tourist infrastructure. It also fascinates travelers with the Castle and the mysterious magnetism it exudes.
Michalis Savvas comes from the beautiful island of Astypalea. He grew up on the island and he only left for his studies. Then, he returned to his little paradise again and made his dream come true there. After having traveled with his wife to 5 star hotels all over Greece for inspiration, Michalis proceeded to the creation of "Melograno Villas".
"Astypalea has always been painted in my mind as a paradise that you dream of when you are away from it and when you are there, you just live your dream", Michalis tells us ... Astypalea is everything for him. To Michalis, Astypalaia is the purpose of his life. It is the place that inspires him and makes him want to live and create there.
When they envisioned "Melograno Villas", they did not intend to add just another hotel to the island. They wanted to create something different. Something with aesthetics and high quality amenities. What inspired them the most was Astypalaia. "We wanted to create something to advertise the Astypalaia of dream and romance, as an international destination".
Melograno means pomegranate and refers to the castle of the island's Chora, where every 15th of August, under the shade of a pomegranate, the islanders honor their guests in one of the most hospitable festivals in Greece. It is the largest and most important festival there, with customs and traditions remaining unchanged in time. On the eve, a big feast is performed under the sounds of the violin and the lyre, with traditional dances that last until the early morning hours. The feast takes place at the church's precinct called Rodia.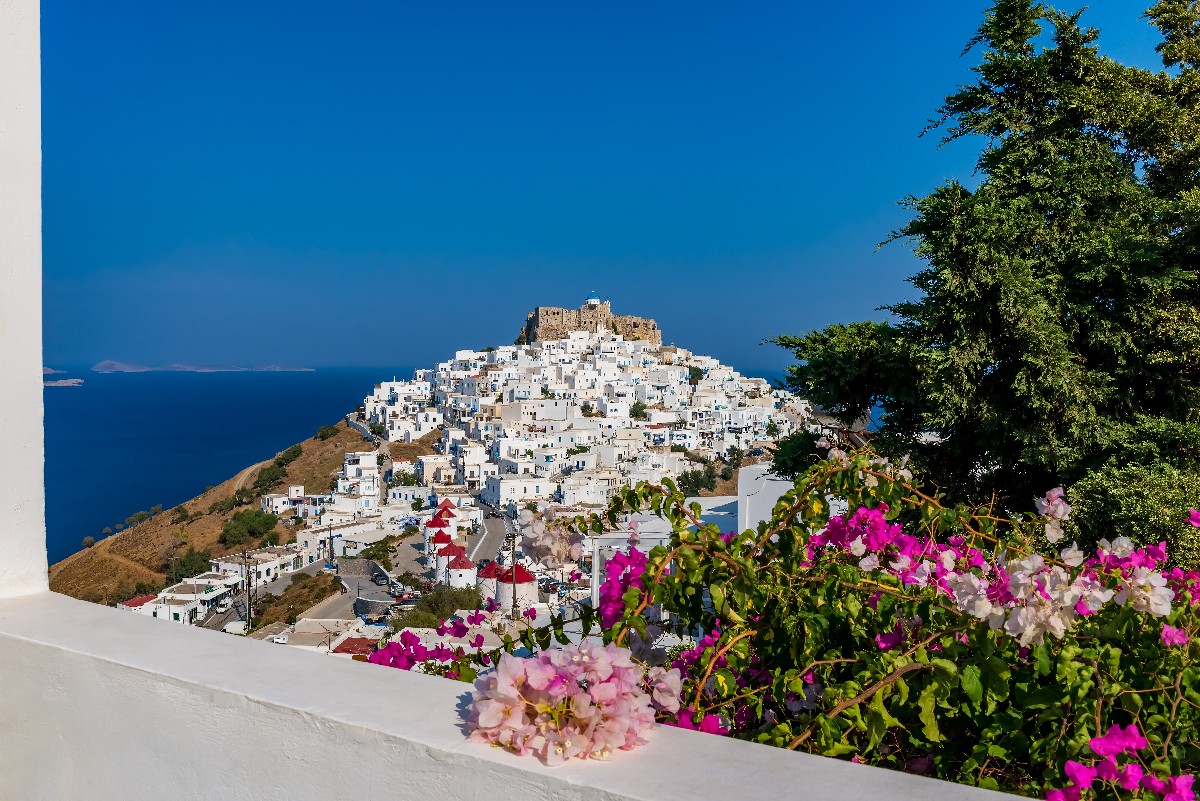 "Melograno's construction proved to be a challenge, but our result is right. It combines traditional elements with modern architecture. Also, it offers unique views of the castle of Astypalea, to which we refer with the materials we used. Melograno is the definition of relaxation and carelessness. Here, guests wake up in their luxurious villa, enjoy their breakfast on their private balcony and enjoy the view of one of the most beautiful villages of the Aegean, along with the waves. "
For its construction, we used local styles and materials that perfectly bind with the view of Chora's Castle. "At the same time, we decorated and equipped the interior of the villas with products of leading companies internationally. For example, many of our furniture are signed by Philippe Starck, the kitchens are equipped with Smeg, while the tiles are of Bati Orient ".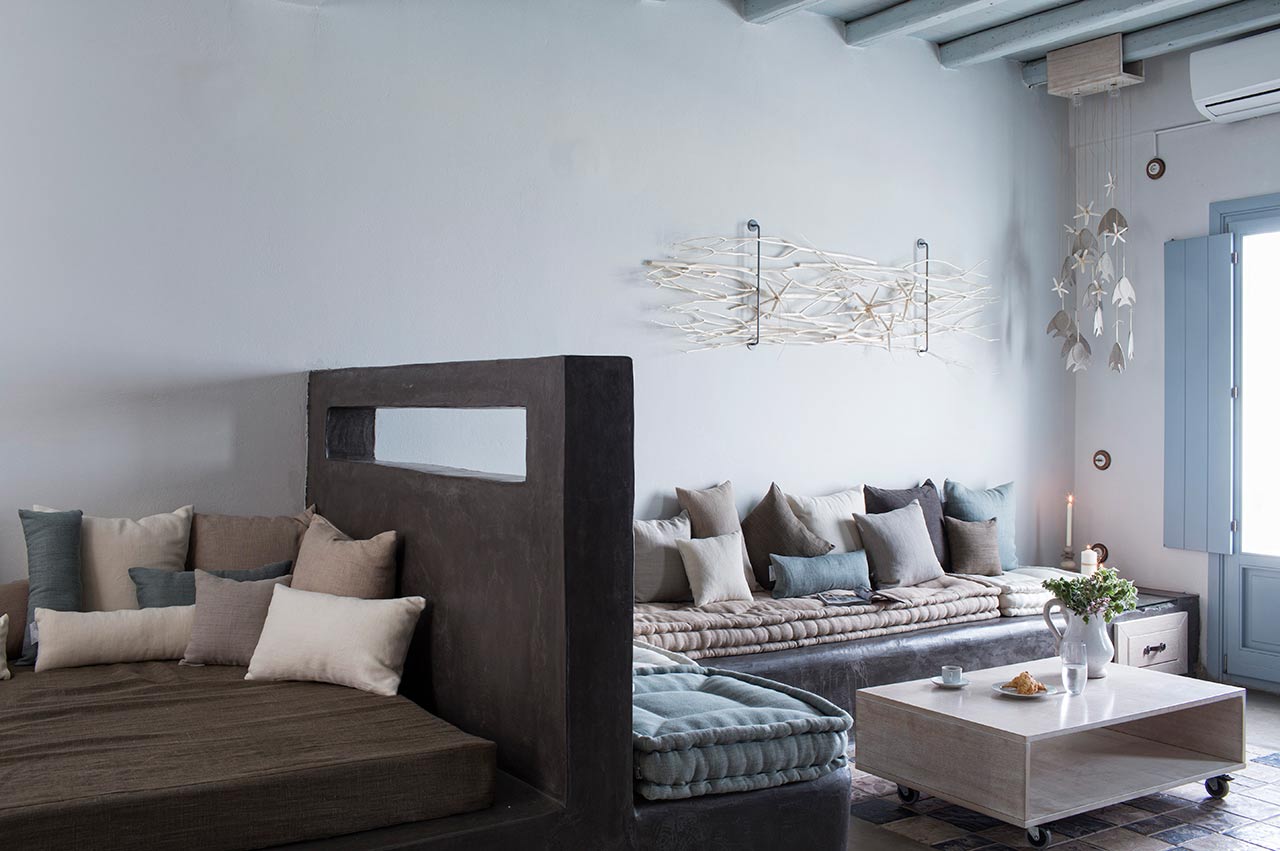 Melograno consists of three luxurious villas, while a chef is responsible for Melograno's breakfast, rich in traditional local products and daily served in the villas.
In Melograno they also cooperate with locals so that visitors feel the culture of the place. Their philosophy is to make visitors love the island. "We want to guide our guests so that they have tailor-made experiences on their holidays, according to their special preferences. We plan from private cruises to secluded beaches, to diving, and from romantic dinners in selected restaurants to participation in traditional festivals. We also offer the possibility of traditional cooking classes from our chef in the kitchen of each villa. We strongly believe that the visitor should experience the authentic island life, from visiting the livestock who supplies us with fresh milk, to go fishing with the local fisherman at dawn. You can find beautiful accommodation in many places. The point here is to love Astypalea and our whole philosophy is moving around this goal. "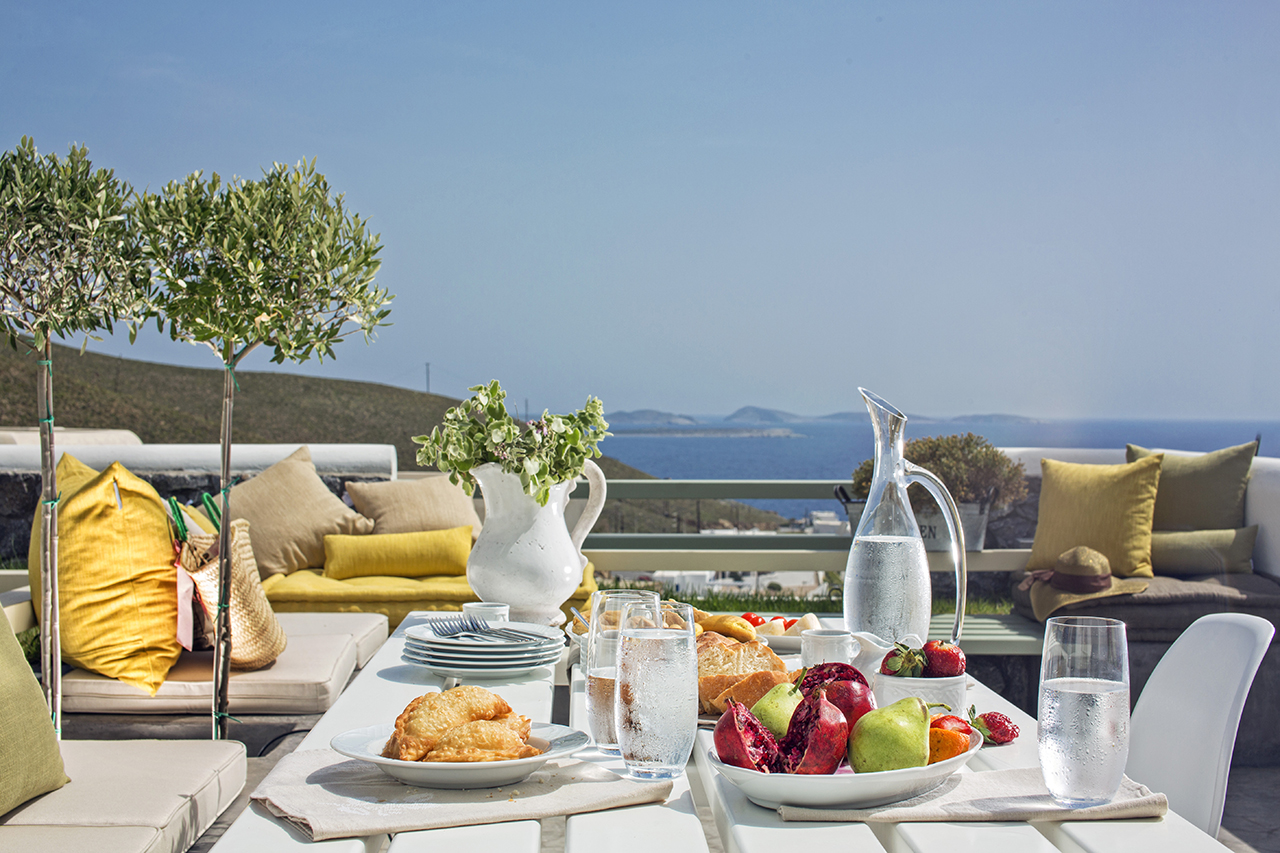 In collaboration with other hotels, they are trying to promote the island, both through printed and electronic advertisements, as well as by participating in tourist fairs, making Astypalea an all-year round destination... "In recent years, the percentage of foreign visitors has increased a lot. Whereas more than 80% of our customers were Greeks, today the equivalent figure is 60%. The most important fact is that we are attracting high quality tourism from many European countries, while new markets, like, for example, the Scandinavian, gradually get to know us. We are asking to expand our tourist season throughout the year, highlighting activities such as hiking and mountaineering, and also aiming at promoting religious tourism. "
Via humanstories.gr
Follow Trésor Hotels & Resorts on Twitter, Instagram and Pinterest!