Travel
Secrets
Maria Kofou: The blogger of Travel Stories from My World who has many travel stories to tell
She is only 30 years-old and she offers us plenty of travel inspiration with her experiences all around the world, from Kerala of South India, Russia, Mongolia and China as a solo traveler with the Trans-Siberian railway, to Cartagena of Colombia and Morocco. Maria Kofou is the popular travel blogger of the famous Travel Stories from My World blog, who realized from a very young age that the world is way too big and beautiful not to discover it. Read her wonderful interview below and start creating your own travel bucket list!
You are one of the most popular Greek travel bloggers. How did your love for travel started and how did you achieve to maintain one of the most widely read Greek travel blogs, Travelstories from my world?
My love for travel counts at least 25 years, when I started traveling to Istanbul every summer with my parents to meet my grandfather. But consciously, my journeys began in 2008 after I moved to Spain for a year with the Erasmus European exchange program. Then I realized that our world is too big and beautiful not to discover it.
When I moved from Greece to Italy this time, I felt that it was time to start writing about my journeys. And somewhere near Milan, in a train, my blog went on air. It was on August 2012.
Describe us a journey of yours you will remember forever.
It is a cliche, but each of the trips I've made is special to me. Each trip has something that distinguishes it from the rest. A landmark, a walk, a beautiful moment that I have shared with a friend, myself, or with a stranger who eventually became my friend. It would be unfair to choose just one.
Of course my trip with the Trans-Siberian will always remain one of my favorites because it was my first Solo trip outside Europe. I crossed Russia, Mongolia and China by train.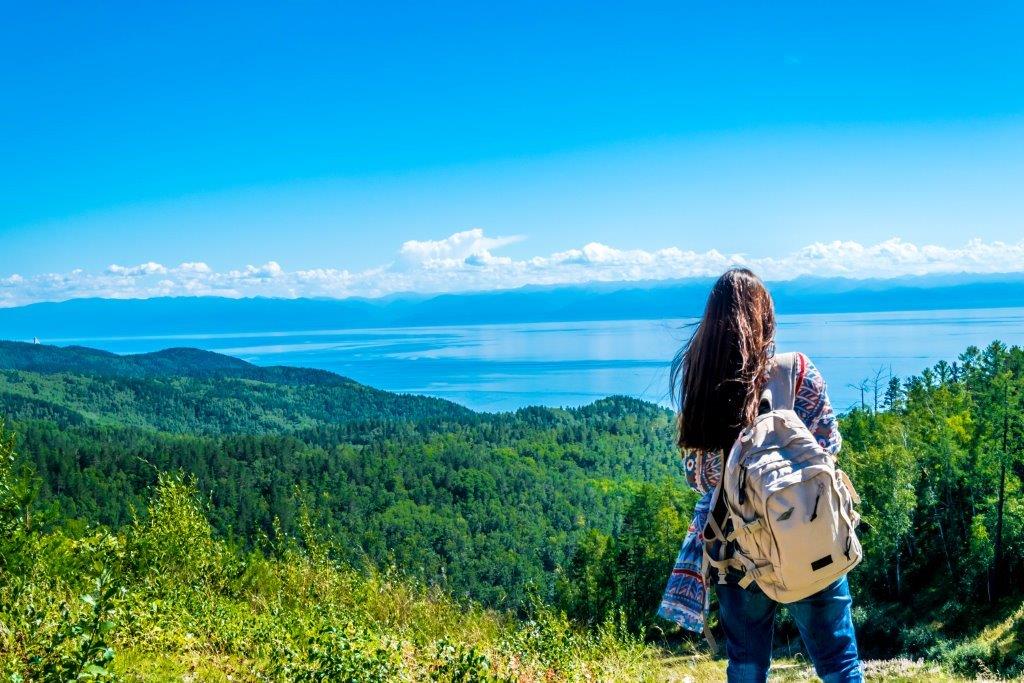 As a solo traveler, what advice would you give to our readers to dare to travel solo?
Initially you do not need to go very far. If this is your first solo trip, you can choose a Greek destination for a few days. You don't need to think about it a lot. Simply organize it, buy your tickets and announce it to your friends and acquaintances, so that you cannot regret it afterwards. A good book, a camera and good mood is all you need.
The first time will be a bit strange but it's worth trying. Then you can choose your next destination abroad. Inform the people close to you about the place you will stay at, give them your address and then text them once a day.
Discover the rest exploring and giving yourself time to get used to it. For example, do not be embarassed to sit at a restaurant by yourself, or start chatting with someone you don't know.
If you need to take a taxi, remember to start with "My friends are waiting for me at such and such a place." People around you do not need to know that you are alone.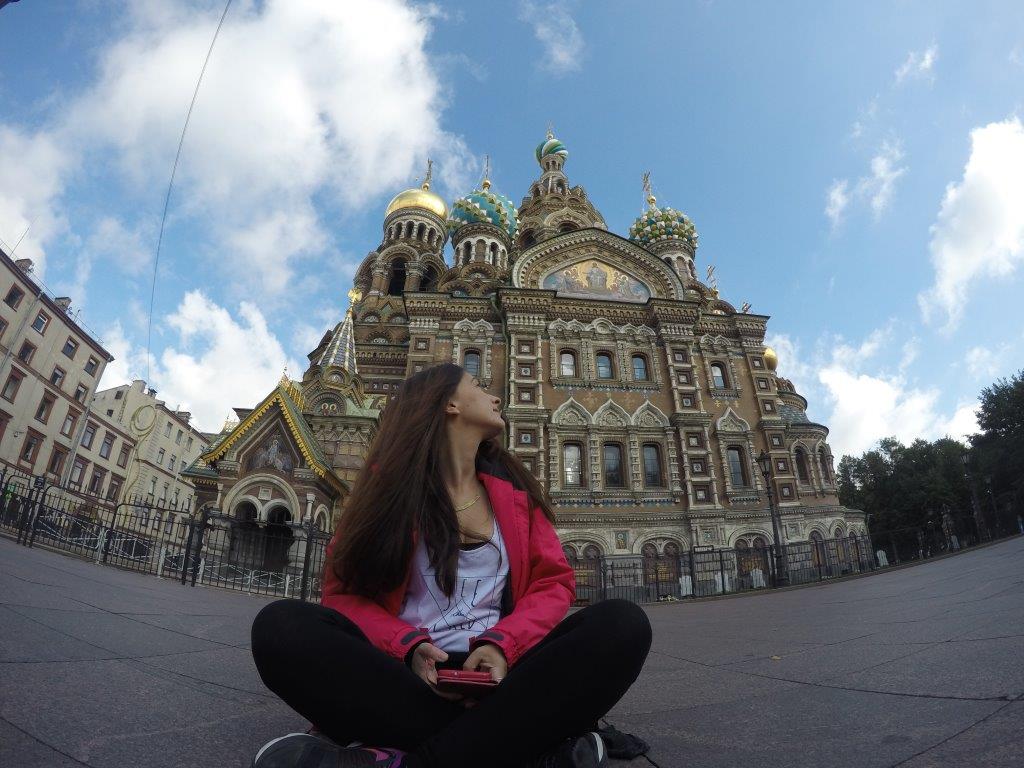 You have a very interesting travel bucket list! What is the next experience you intend to "delete" from your list?
The truth is that my list is constantly changing and growing. Currently there are about 50 different experiences that I want to live in various parts of the world. In 2017 I will be able to realize the No. 6 of my travel bucket list, my trip to Nepal. I have dreamt of it for years.
What is your favorite destination in Greece?
I love Thessaloniki. I think I could easily live there. I love it because it combines everything. But I also have a special love for Kalamata and generally Messinia, the birthplace of my mother and a destination with incredible beaches, history and childhood memories.
You use Instagram a lot in order to share your experiences! What tips would you give to our readers?
I confess that Instagram is my favorite Social Medium. It is very important to be able to capture moments and thoughts with just a single image. At the same time, this is the most challenging part of Instagram.
The secret is to decide why you want to use it. If you are a travel blogger for example, people who follow you do not only want to see you and your selfies but mainly the destinations you visit. So do not forget that the protagonist is the destination, not you. Dedicate time to capture the perfect photo but do not overuse the Instagram filters in order to change the pic. The more natural a picture, the more beautiful it is. Also you can always put the geo-location information, in order to facilitate your followers to find the specific spot the picture was captured at.
What have you learned from your travels and how have they affected your personality?
I have learnt a lot, traveling is definitely the best school. I learned to trust more those around me and not to be as suspicious as I was in the past. Also I realized that we do not need a lot of money and material things in order to be happy because in the poorest countries I have met the most smiling people. Finally I learned to really trust my instincts and to take decisions much faster than before. I became more determined and confident and I owe this to traveling.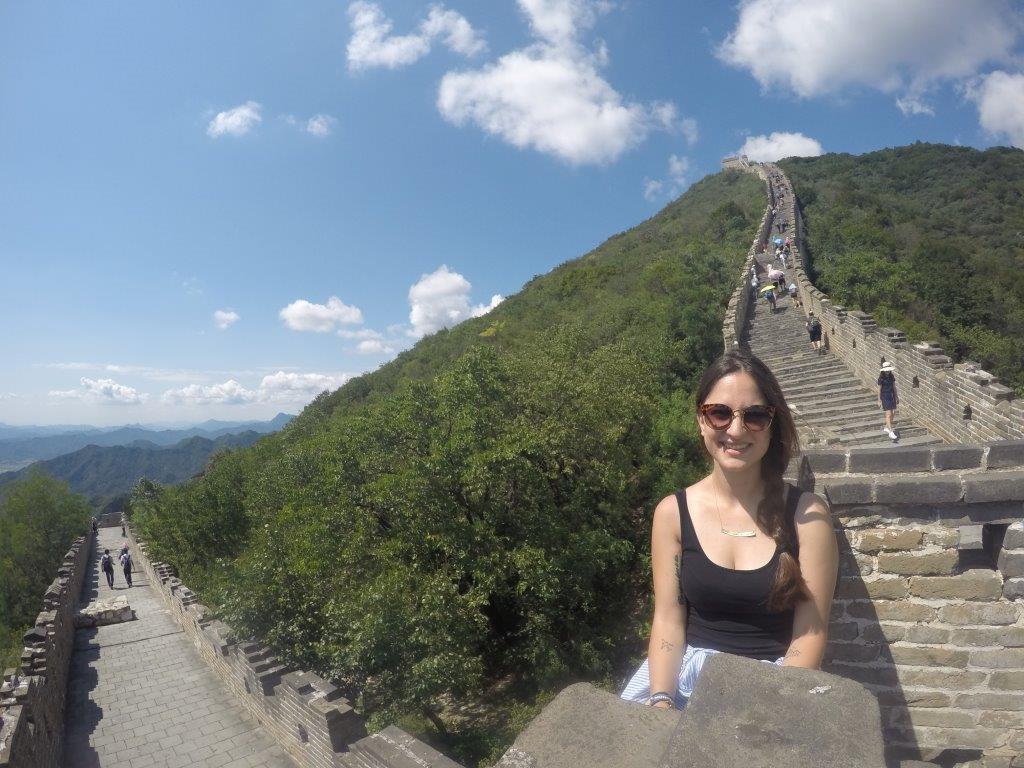 Follow Trésor Hotels & Resorts on Twitter, Instagram and Pinterest!