Travel
Secrets
The Managing Director of Trésor Hotels & Resorts, Mr. Panagiotis Pantazopoulos, in Ependitis newspaper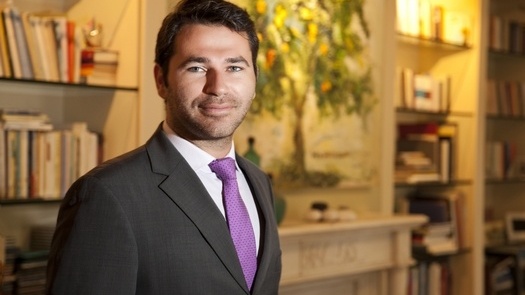 "Trésor Hotels & Resorts aims to include 40 hotel-members in its collection"
Below you can read the whole article as published yesterday -the 21st of December- in Ependitis newspaper.  
For the past two years, the two firms Hip Collection and Trésor Hotels & Resorts have shown dynamic signs of penetration to the Greek hotel industry.
The abovementioned firms foresaw the financial crisis in Greece as an opportunity for further development, by selecting to promote and portray hotels which offer high aesthetics and supreme services.
Mr. Panagiotis Pantazopoulos is the head of the operations of both firms and he specifies in his sayings that Hip Collection has proceeded to the rental (i.e. Micra Anglia hotel in the town of Andros island) and the management (i.e Pleiadon Gi Mountain Resort & Spa in Trikala of Korinthia) of as many as seven hotels in Greece. Hip Collection also owns some hotels (i.e Ios Palace Hotel & Spa).

Trésor Hotels & Resorts, was established in January 2012 and currently lists 20 boutique hotel-members in 15 different destinations, with an aim of doubling this figure in the near future. Trésor Hotels & Resorts - which also involves a Loyalty Club scheme - is planning to further enrich its handpicked collection of independent 4 and 5 star Greek boutique hotel-members in order to acquire a representation in 40 distinguishably beautiful destinations (summer and winter ones) throughout Greece but also abroad.
Trésor's profit from its hotel-members mainly accumulates from a) the overnight stays per room, b) an annual fee per room and c) a percentage gain from all bookings.
Mr. Panagiotis Pantazopoulos highlights in Ependitis newspaper, that "the most important characteristic of the collection is not to simply promote and emphasize on the particular features of the hotel-member alone, but to actually create a complete portrait of the unique beauty of the surrounding location and the attractive points of the destination as such".
The leader of the concept, Mr. Panagiotis Pantazopoulos, continues by adding that the "main aim of Trésor Hotels & Resorts is the creation of a widely recognized brand of 4 and 5 star Greek boutique hotel-members that will offer no more than 60 rooms and which will constitute a sound accommodation choice in the prism of a complete and authentic hospitality experience. Moreover, Trésor sets as a prerequisite that its hotel-members will convey an eco friendly policy inspired by Greek nature". 
The T Club manifests a substantial part of the projection of Trésor which - according to Mr. Pantazopoulos - is the loyalty scheme of Trésor Hotels & Resorts that rewards the repeating customers of its collection of boutique hotel-members.
He also pinpoints the fact that: "Since the gastronomy of each destination has become an important feature of its culture, Trésor pays significant attention to the local delicacies as part of this complete portrait that we create. Another prerequisite is that all of our hotel-members present their guests with their own restaurant, which uses top quality ingredients and locally sourced products".
It is also noted that there are already 5 boutique hotels in Italy that have applied to be incorporated in Trésor and they are located in the Alpes, in Venice, in Capri and in Sicily. Furthermore, within the next few days there will be an announcement of an important cooperation between Trésor and a large regional airline company.
In his sayings about the negative repercussions of the recession which gravely pressures the Greek economy and leads to the subsequent shrinkage of the internal tourism, the Managing Director of Trésor Hotels & Resorts explains that the firm has not experienced a decrease in the volume of bookings, but a decrease in its total turnover".