Travel
Secrets
Tasos Lazaridis: Meet the most "posh" fashion blogger in Greece
He has one of the best fashion and lifestyle blogs in Greece, he is a lover of refined taste and he looks for anything that adds some quality to our life. Tasos Lazaridis, the most "posh" blogger in Greece, talks to us about www.poshfashionnews.com, fashion, social media and Athens, in an interview you will definitely enjoy!
You have one of the best fashion and lifestyle blogs in Greece. Talk to us about www.poshfashionnews.com
Posh Fashion is a personal creation, based on high aesthetics and refined taste. The site is now 6 years old, and it is more mature and oriented to what makes our lives qualitatively superior, from a great theatrical performance to an exotic destination. However, fashion still remains a "bug". I feel that Posh Fashion is like my child, who grew up and is leading me to new paths, such as the wonderful world of social media, that is my main professional occupation for the last 3 years.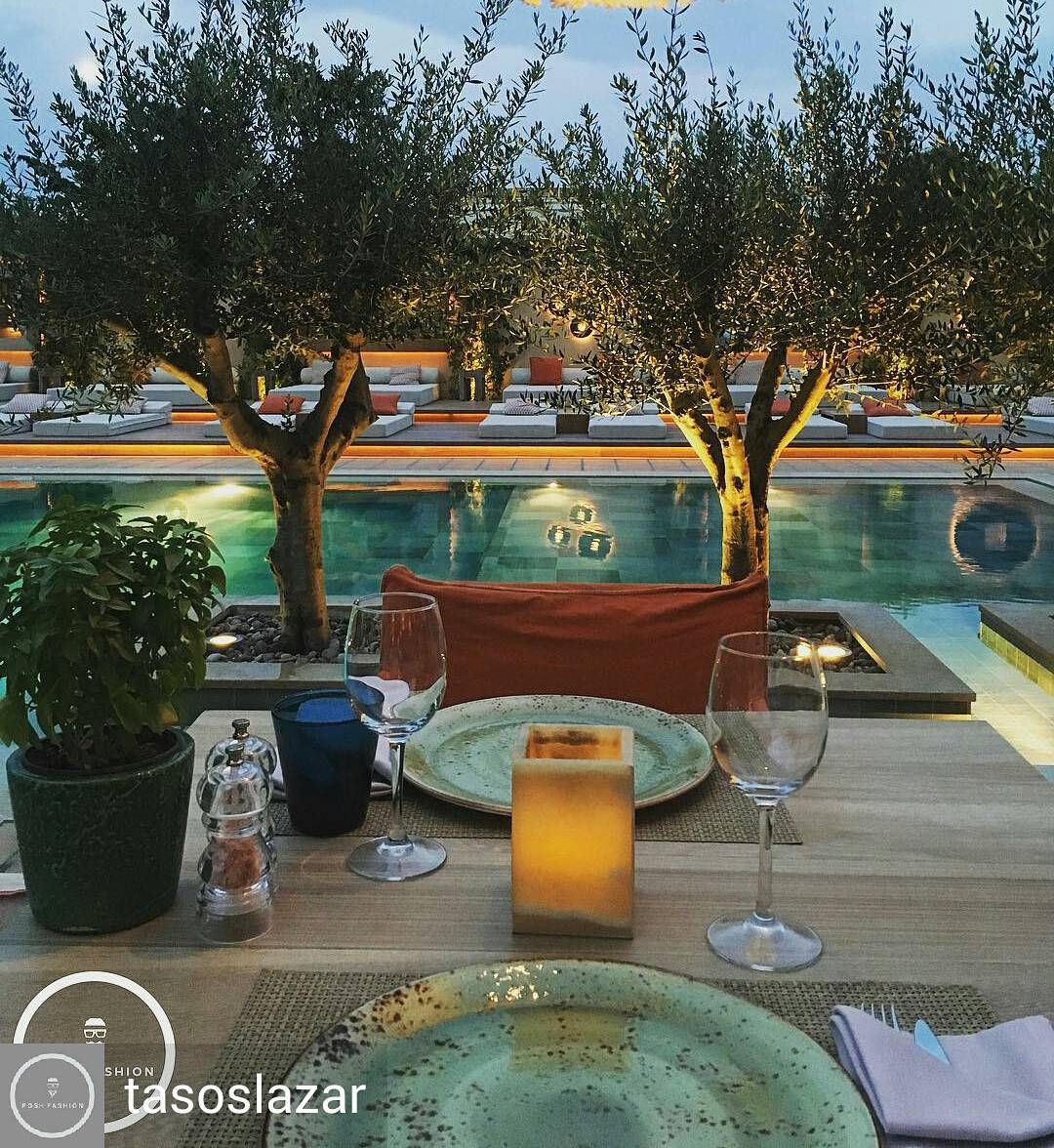 Tasos Lazaridis at The Margi Hotel
How do you define "posh"?
For me, posh is not something expensive or fancy, but something teaching and of quality. It's an interesting story, a detail in a painting, a food ingredient, a decorative element in the lobby of a hotel, an original design line in a garment. Mostly, though, it is one's perception: Being open-minded and willing to accept the difference.
Describe us your daily routine.
My morning routine is sitting in front of my computer with a cup of coffee. It's like a ritual for me, reading the news of the day, preparing posts, watching the competition, discovering ways of how I can get better, and all this, o a daily basis, even on Sunday. From midday onwards I usually have business meetings. In the afternoon or evening I will definitely attend an event, a cocktail party or a press preview, but now I choose where to go, as experience has taught me that my top priority should be my family, my partner and my real friends.
Which is your favorite spot in Athens?
I am truly in love with the view of the Acropolis during sunset. This is why I like the elegant roof gardens or a seat at Dinner in the Sky! In my opinion, we are blessed to live in this city… A walk at Dionisiou Areopagitou street can easily prove that!
What are your suggestions for the autumn looks of our readers?
Autumn and winter are my favorite seasons in fashion because I love layering with oversized coats, cashmere sweaters and booties. What I would suggest to your readers is to stay away from fur and leather in order to limit as much as possible this inhuman brutality against animals!
As a social media addict, which Instagram tips would your share with our readers?
Instagram has now become more of a business tool, having lost its instant character. Hence the younger ages are turning to snapchat. Nonetheless, Instagram is an awesome tool, that offers you the possibility to direct to the global community, through the hashtags. If you want a practical tip, it would be to edit the photos in a special way, with filters, structure and sharpness. And certainly do not copy something from others, or like your own posts ... Social media need experimentation, until you discover what suits you best!
Follow Trésor Hotels & Resorts on Twitter, Instagram and Pinterest!