Travel
Secrets
Melanie Martins: Greek hospitality is the best in Europe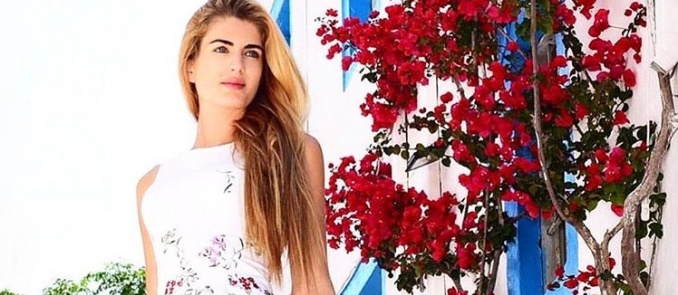 Melanie Martins visited Greece and has a lot to share with her followers! In an exclusive interview at Trésor Hotels & Resorts, the model and digital influencer specialized in luxury travel, lifestyle and fashion, talks about her trip to Greece, Greek hospitality and the special moments she experienced. After an invitation of Trésor Hotels & Resorts, Melanie Martins visited Astra Suites in Santorini and Aqua Blu Boutique Hotel + Spa in Kos, enjoying the authentic hospitality of those boutique treasures and publishing breathtaking photos from her holidays at her personal social media.
Enjoy her delightful interview! 
Tell us some things about yourself and how you decided to travel all over the world.
I was born in Paris and moved from France to Portugal when I was 8 years old, so since a very young age I started to travel and discover new countries and cultures. My parents and I did some trips around Europe but it was mainly when I started to travel on my own to Morocco at 17 that I knew travelling was my biggest passion. I was really happy being on-the-go. During the next 5 years I visited over 40 countries, and became a Tripadvisor Top Contributor with many discovery badges. However only at 22 I decided it was time to bring my travels to the next level creating a Facebook page, Instagram account, snapchat, website, etc. and share my passion with the world.
Share with us your feelings about the island of Santorini.
Santorini was definitely on my bucketlist! I'm so glad I finally visited it. Santorini has a very unique charisma, the sunset is definitely one of the most magical in the world, and the quality of the suites and villas here make it one of the most romantic spot I have ever been!
What did you mostly like in Astra Suites in Imerovigli?
So many things! I was very positively impressed by the Astra Suites. First I loved the incredible view to Skaros and to the sunset which make it a very unique spot to watch it. The infinite pool is wonderful! I took some breathtaking pictures there. I also really loved the privacy that is offered to the guests as the breakfast is served on your own terrace every morning. If you have a private pool then you just don't want to leave as it's an incredible heaven of peace and tranquility. The staff is very helpful and friendly and George, the manager, an impeccable host.  
Would you recommend the island of Kos to your followers and why?
Kos was my little escape from the mainstream islands as I love to explore hidden gems. Exploring the homeland of the father of the Modern Medicine Hippocrates was a real pleasure as you have not only several ancient archeological sites but also beautiful sandy beaches. But my best memory was Zia: a small traditional village in the mountain offering spectacular sunset shows from the best traditional Greek restaurant you may find around: Oromedon. But first you have to try out the lemonade of the Water Mill Café and enjoy its incredible traditional decoration.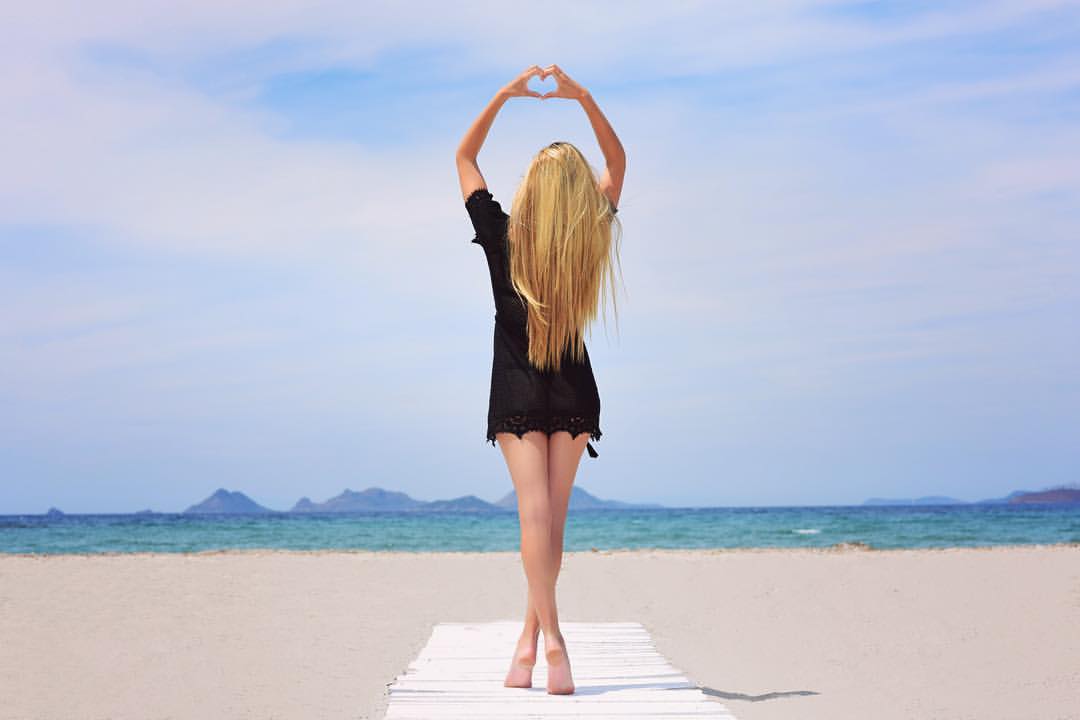 Share with us your experiences at Aqua Blu Boutique Hotel + Spa in Kos.
I loved their suite with private pool you really have great privacy to relax! The pool became pink at night thanks to the lightening it was really lovely! The Spa and its therapists are really amazing! It was my first time trying out Indian body ritual and a Japanese facial, totally recommended! The staff and the manager were very friendly you felt like home.
What is your opinion about the famous Greek hospitality?
I think it's definitely the best in Europe. Greeks are very friendly, warm and pro-active. For instance, when I was on the pool in the Astra Suites taking a photo, the bartender gave me immediately a cocktail without having asked for it, saying "it's missing a cocktail in this photo". 
Where are you planning to travel next?
Probably Italy to Portofino, Cinq Terres, etc. I have also on my bucket list for this year California, Dubai, and Maldives.
Follow Trésor Hotels & Resorts on Twitter, Instagram and Pinterest!