Travel
Secrets
Mr. Panagiotis Pantazopoulos interviewed by The Food & Leisure Guide about Trésor' s vision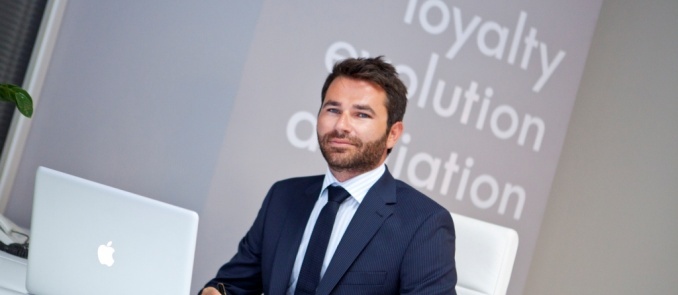 The Managing Director of Trésor Hotels & Resorts, Mr. Panos Pantazopoulos, is interviewed by The Food & Leisure Guide (www.fnl-guide.com) about Trésor & explains in which ways the particular project was missing from the traveler's menu in Greece. 
* See interview below as published in www.fnl-guide.com
As the founder of Τrésor, his main aim is to prove that boutique hotel -as a type of accommodation- is indeed a treasure, both to hotel owners and customers in Greece. Representing this modern tendency in the tourism sector, he strongly believes that its concept, new knowledge and creativity will give the sector what it truly deserves : five star glamor !
-Introduce us to Trésor...
Trésor Hotels & Resorts constitutes the first Greek membership collection of independent 4 and 5 star boutique hotels. It selects "treasure" hotels which convey a special character and a particular design in both winter and summer destinations throughout Greece, as well as those hotels which prioritize authentic hospitality and ensure exceptional quality of services at the best possible price for the visitor. Furthermore, Trésor sets a basic prerequisite to all its hotel-members that they espouse an eco friendly policy, thus, inspiring with the Greek nature and culture of their location and presenting unique and innovative getaway experiences to clients.
-Why do you only select boutique hotels?
Online purchases of products may be increasing but respectively nowadays there is a great demand for highly personalized services. Visitors seek to have a more profound experience when they travel, so a simple room will no longer suffice. Only smaller hotels are able and willing to become a lot more familiar with each and every guest and thus make them feel at home. 
-So, do you also believe that we should become a "boutique" country with regard to tourism?
Unfortunately, even if in Greece the term "boutique" is still greatly misunderstood, we surely are a destination offering a great number of boutique hotels. Disregarding large  tourist centers such as Athens, Rhodes island, Kos island, Corfu and Crete, the majority of hotels have – at least – the size of a boutique hotel. The next perspective is that those hotels become more tailor-made because every part of our country has each its own character. A boutique hotel may, for example, bear Cycladic architecture in Mykonos, picturesque aesthetics in a mountainous village etc.
-Why did you choose to work in the tourism sector and why did you found Trésor?
I was born and raised within a family that was very active in the tourism sector and hence I learned to cherish hospitality. Later on, my studies at Lausanne Hospitality Management School (Ecole Hoteliere de Lausanne) in Switzerland and my work experience abroad, provided me with a wider view of what hospitality means and taught me that coalitions are far more important and effective than any effort on an atomic level. Over the years that followed, I constantly observed the international trends as well as the needs of upgrading for Greece and I decided to create a "family" which would engulf independent "treasures" offering personalized services and high standard accommodation services.
-Why did you pick this name? Are vacations a thing to treasure after all?
We chose this name because our purpose is to bring together a handpicked selection of hotels which constitute true treasures across Greece, ranging from well known destinations to less known destinations; hotels which are in need of exposure through a coordinated effort.
-Your job relates with other peoples past time. How do you spend yours?
I belong to the category of people who have turned past time into work. And since my leisure is quite restricted, having integrated 17 hotel - members into Τrésor already, I am capable of actually "living" the experiences we promote.
-In what does Τrésor make a difference and what novelty does it put forward?
As far as hotel owners are concerned, being a hotel-member of Τrésor yields the privileges of belonging to a large hotel group without, however, effecting the distinctive characteristics and independence of each and every hotel-member. As for the visitors, we offer them the ability of choosing among a plethora of destinations to cover every taste. By booking through Tresor, the visitor has more privileges as a member of the Τrésor loyalty club both price wise, but also regarding other advantages throughout their stay at a chosen hotel. Clearly, however, it is also Tresor's certification which reassures high standards both regarding the quality of services and the granted facilities.
-How is the tourism sector doing this year? Have we eventually reached decline?
Expectations were't positive but nonetheless we shouldn't generalize a situation. There are many quality and well organized tourist establishments in a variety of destinations which did not encounter problems, and I strongly believe that if the elections were carried out within the summer season, then we could even be talking about positive results now.
-What is our strength as a country in this field?
Tourism is one of our strongest industries. Organised efforts are needed though because we are competing with very dynamic and better organized destinations that are sometimes even cheaper than us.
-Could you state your quality targets for the future?
To create an internationally recognised network of hotel-members, through which the distinctive qualities, culture and beauty of the respective destinations will be highlighted.
-You are still considered a newcomer. Are you satisfied with the company's course so far?
Tresor was founded in January and you know what they say about "every start being difficult". It took us a rather long time to gather our first ten hotel - members, but by now we receive applications to include a hotel under our "umbrella" more and more frequently.
-What does crisis mean to you?
It is a period of re – evaluation of strategies that requires knowledge and experience in order for it not to influence you to a large degree and put you off the track. This is surely a difficult time for all of us, because offer is greater than demand hence making this a hectic period where we need to be very flexible and fast moving in order to pass the hurdles. Let's just hope that it will not last very much longer because the banking system has managed to put plenty of people out there under a lot of pressure.
-Which is the role of gastronomy in your hotel-members?
Gastronomy plays a protagonist role in every destination's cultural background, so in order to highlight each destination we do make a great emphasis to local delicacies and tastes. All of our hotel – members have their own restaurants where local products and fresh ingredients are used. This is one of Τrésor's entry prerequisites. Besides, local gastronomy is something that the traveler always seeks in any given journey, therefore we leave it to our talented and carefully selected chefs.
-A favorite journey of yours...
Sidney. People there are very friendly, the country is squeaky clean, the climate very close to what we have here in Greece and I do believe that we have a lot in common mentality wise, the Greeks and the Australians. They are of course much more organised than we are.

-Which do you think are the criteria of your customers when choosing a hotel?
Our customers seek for experiences! They wish for personalised services and also an interesting location, but at the same time they are very demanding as to the provided services and our pricing policy.

-Do you believe that hotels are the actual destinations?
I know of quite a few examples in many parts of Greece, where -through great efforts- the actual hotel became the customer's destination. Τrésor hotel – members constitute the customer's final destination, for any type of trip, because they combine with the beauties of each area and with various activity proposals and packages which one can do during the stay. Our blog section is very active in that respect and we update it on a daily basis.

-Which things is it worth to be proud of...at the end of the day?
Of our country! Its history, its culture and its people.
(Interview to Ira Sinigalia)