Travel
Secrets
Welcome to what clearly must be...paradise on Earth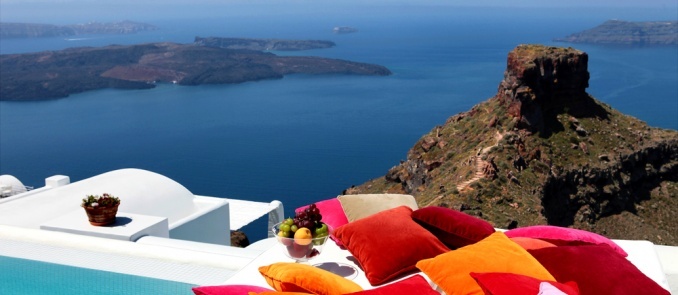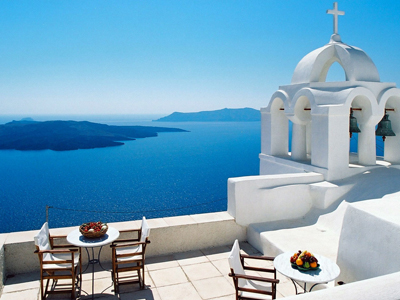 Apart from a very popular tourist destination, the island of Santorini is - above all - a truly authentic island of the Cyclades presenting its visitors with an amazing set of customs for the Greek Orthodox Easter period...
Easter Week presents a set of interesting religious events at the village of Oia, where it is really worthy to visit the Church of Panagia Platsani devoted to Virgin Mary. The icon of Virgin Mary in this particular church is said to have miraculous powers and according to references it was brought over to Santorini from Crete after its discovery by fishermen at the bottom of the sea. On Good Friday the best place to be is, without doubt, the medieval village of Pyrgos at the heart of the island, in order to see the Epitaph. The whole settlement is decorated with thousands of small tin canisters which are lit especially for this night, thus creating a very spiritual ambience. For Easter Saturday, which is the night of the Resurrection of Christ, head to any of the island's churches just before midnight, to experience a majestic liturgy and a blast of fireworks visible from every part of the island - since each and every church fires its own set - !
Easter Sunday is a day of a happy feast for the Greeks, which usually involves eating lamb, listening to traditional music, dancing and plenty of wine drinking. In Santorini, but also in many other parts of Greece, it is a custom to burn the imitation of Judah at the central squares of towns and villages. This takes place after the Easter Sunday morning liturgy. Apart from the lamb which is consumed in large quantities on Easter Sunday, don't hesitate to try the traditional soup called the "sgardoumia" in the evening of Easter Saturday, but also the "melitinia" which are small sweet pies staffed with mizithra soft white cheese.
For your stay during the festive Easter period, select one of the 25 top hotels in the world -as voted by the members of Trip Αdvisor- offering services that have won the first place at the same vote. We are referring, of course, to Astra Suites which is located in the tranquil settlement of Imerovigli in Santorini.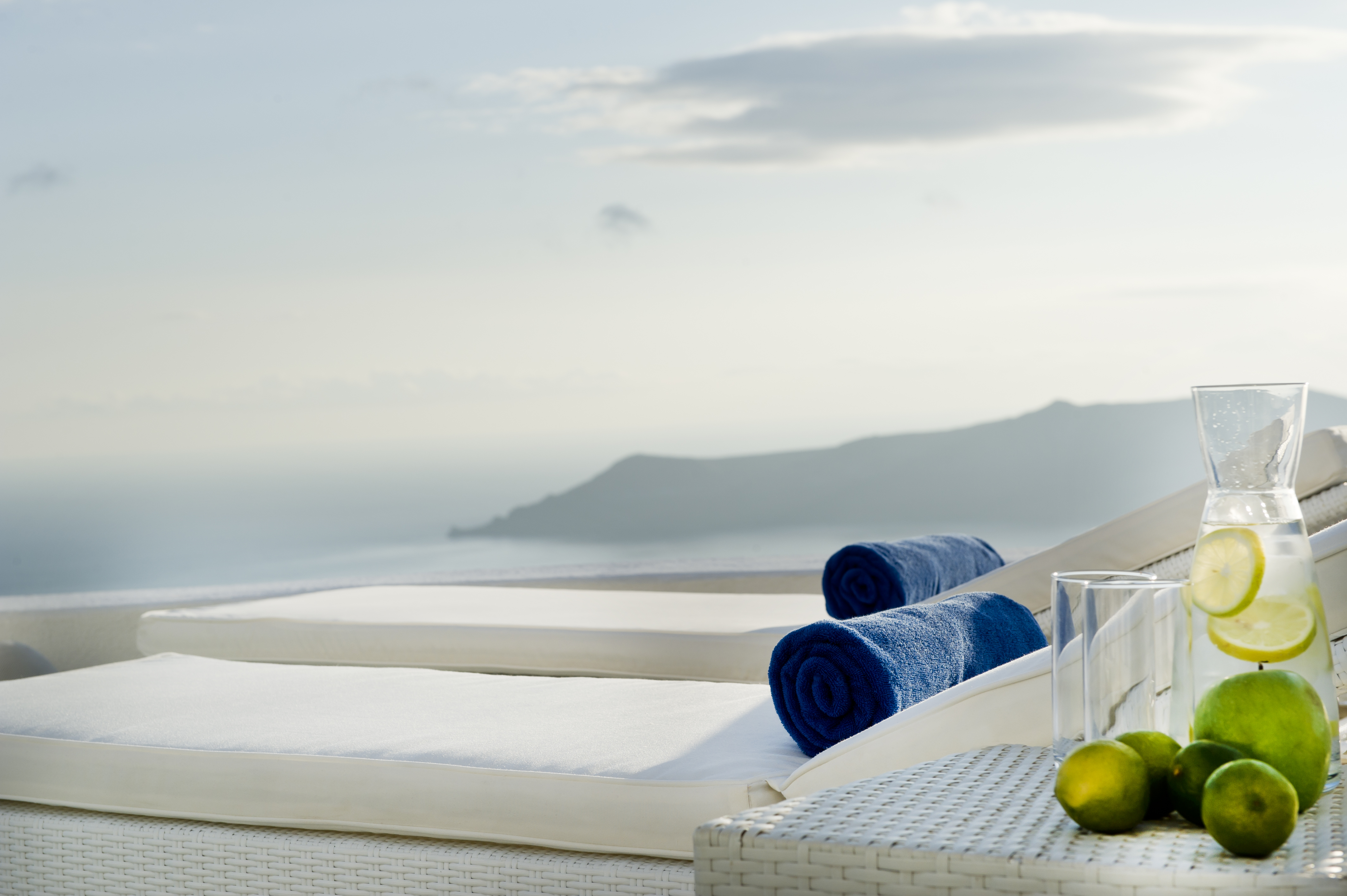 To see prices for the period between May 3rd and May 6th, please press here
The Easter package we have prepared for you, includes : 
Breakfast of Easter delicacies on Sunday May 5th
Gourmet buffet of Easter Sunday traditional tastes by the swimming pool on Sunday May 5th
Easter gift in your suite - courtesy of the hotel – on Saturday May 4th 
Proceed to your reservation online or call us at 003 210 8981884.