Travel
Secrets
Magnificent Easter holidays in Santorini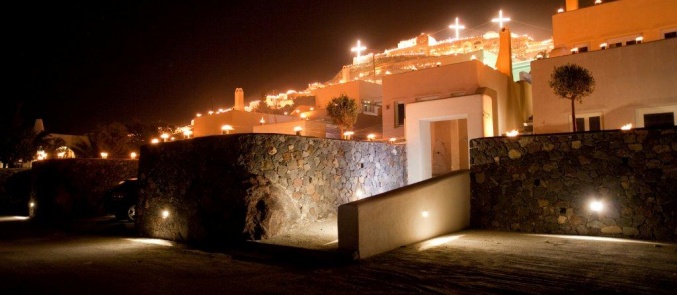 The settlement of Pyrgos is the most important medieval specimen of the island of Santorini. The Venetian Castle constitutes one of the 5 Castle-towns that the Venetians created in the 15th century. The village presents a very interesting architectural style consisting of stone-built houses not to be found elsewhere on the island. The highly spiritual ambience characterizing Easter time in Pyrgos is known internationally and many tourists come over at this time of the year, in order to experience it. At the settlement of Pyrgos you will also see the Byzantine Museum, the Yiannis Chryssos Folklore Museum, as well as the historical monastery of Prophet Elias from where the visitor will ensure a panoramic view of Santorini and the neighboring islands.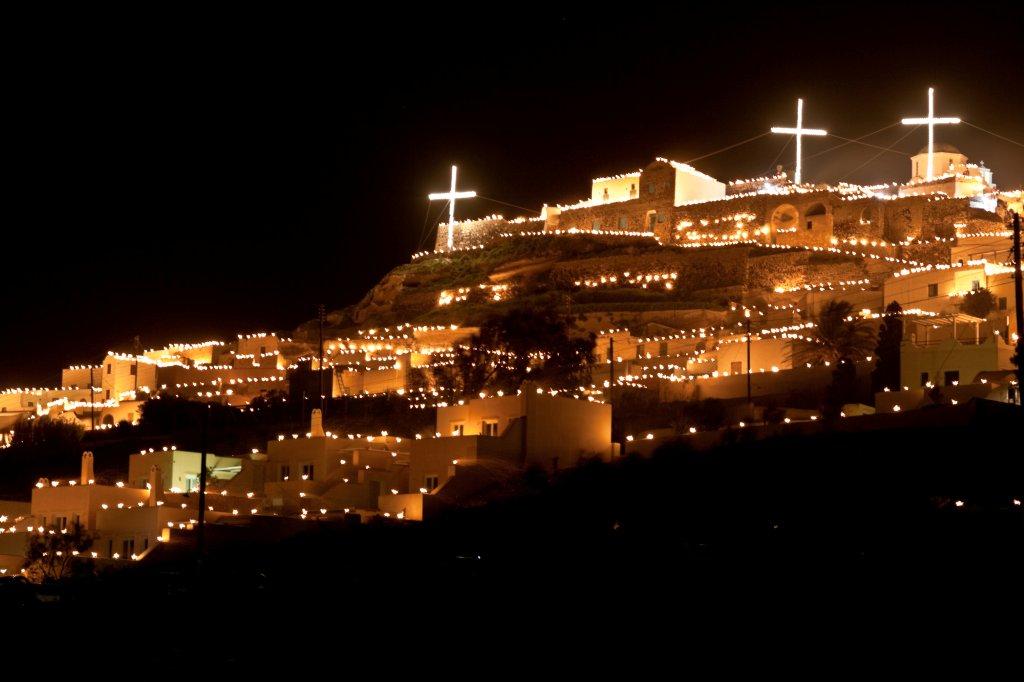 Lucky visitors who are going to be in Santorini island for the Orthodox Easter period, without any doubt, are going to enjoy what is possibly their best Easter ever. The medieval settlement of Pyrgos offers a truly magnificent sight, especially on Good Friday and during the procession of the Epitaph. The Castle of the settlement and all the streets are lit up with thousands of small tin canisters, thus creating a very spiritual ambiance in the sounds of psalmodies that the visitor will never forget. On Easter Saturday and for the procession of the Resurrection, the best place to be is the monastery of Prophet Elias at the highest point of the island, from where the visitor can view the extravagant fireworks.
In general, it is really worthy to spend the whole Easter Week in the island if you wish to have a complete and memorable experience. The island's bakeries fill up the fresh air with delicious scents of the freshly baked traditional sweets of the season. Do dry the "melitinia" which is the most popular Easter sweet of the island of Santorini and also the traditional Easter Saturday soup which is called the "sgardoumia".
For a truly magnificent and authentic Easter vacation in Pyrgos village of Santorini, select to stay at Voreina Gallery Suites by taking full advantage of our Easter holiday package deal. The hotel's unique location and its unobstructed views to the turquoise Aegean Sea, turn it into one of the absolute top destinations for the Easter season.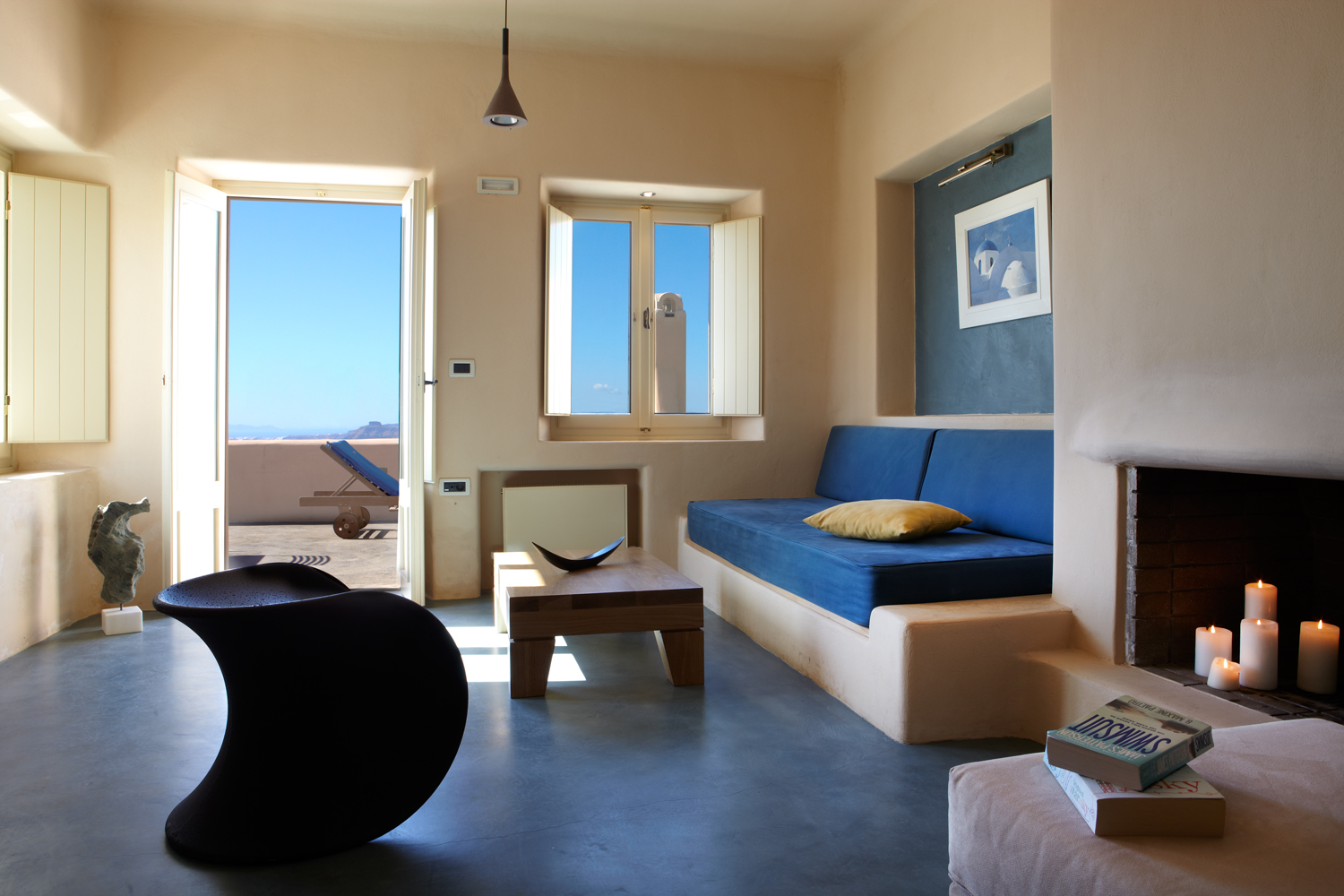 For a 4 night stay in the least and for 2 persons, prices start at 200€ / night between the 1st of May and the 8th of May 2013
1 bottle of wine in your room upon arrival plus a complimentary Easter basket full of local products and sweets.
Early check in and late check out (according to availabilities)
Breakfast without charge
Good Friday 3rd of May: a gift of a small tin canister for your Epitaph in Pyrgos
Easter Saturday 4th of May: Dinner for 2 at Selini Restaurant 
Easter Sunday 5th of May: Festive Lunch for 2 at Pyrgos Taverna
For reservations please press here or call us at 003 210 8981884.