Travel
Secrets
Ios Island: The best kept secret of Cyclades
An extremely beautiful and always surprising island is set in the heart of Cyclades. Having the reputation of a party island, one could think that Ios is all about the nightlife. And yet, it is more than that. It is about the history revealed in every corner, as it is the alleged home of Homer and the location of the biggest known settlement of the Bronze Era at Skarkos.
Considering its rich natural diversity, it comes as no surprise that its name derives from the ancient word "ia" meaning flowers. One can appreciate the magnitude of the natural beauty while hiking through one of the many trails of the island. A romantic promenade can also be included on that list walking at Aghia Theodoti beach during the sunset.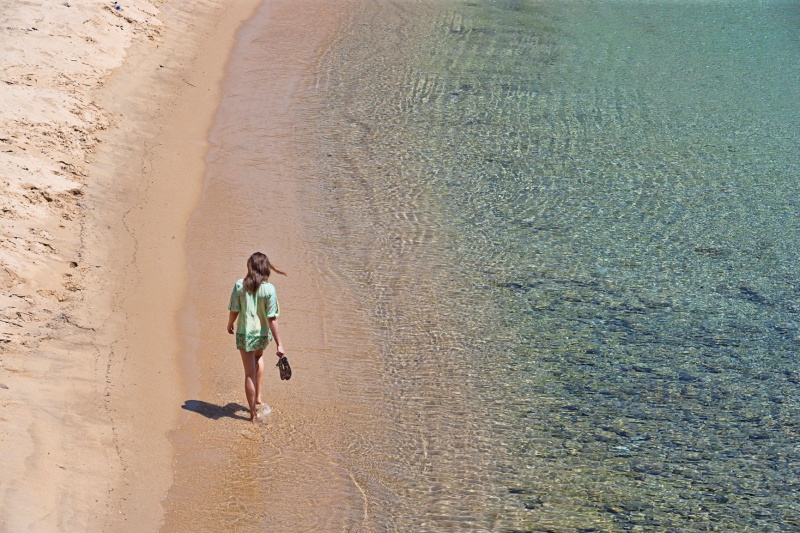 Talking about surprises, Ios hides its exotic side at Maganari beach. It consists of three smaller coves forming a beautiful lagoon with turquoise water. As long as this sandy "hug" keeps you around its arms, prepare yourself for its adventurous alter ego, the awarded Mylopotas beach. Once you set foot on its golden sand, you will realize that this is the liquid heaven for kite surfing lovers, jet ski afficionados, surfers and scuba divers to name a few. Back to the blue lagoon mood, Kalamos beach will give you the tranquility you seek, while Kolitsani beach is the place to become one with the nature. Hop on a boat and get that Robinson Crusoe out of you visiting the secluded beaches of Pikri Nero, Psathi and Tris Klissies.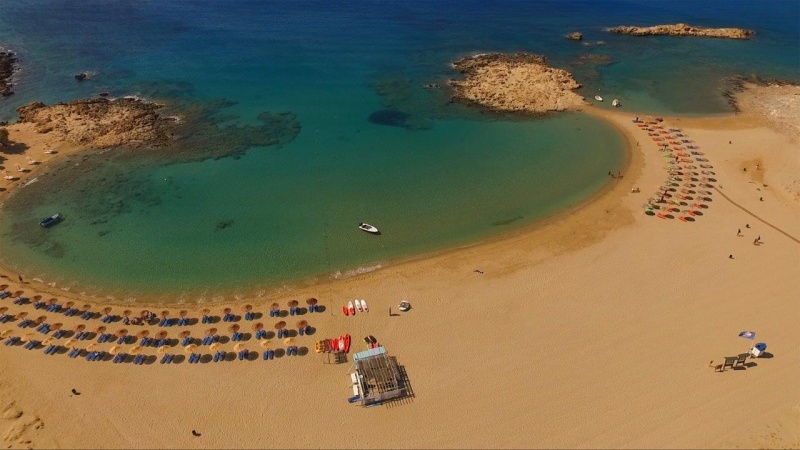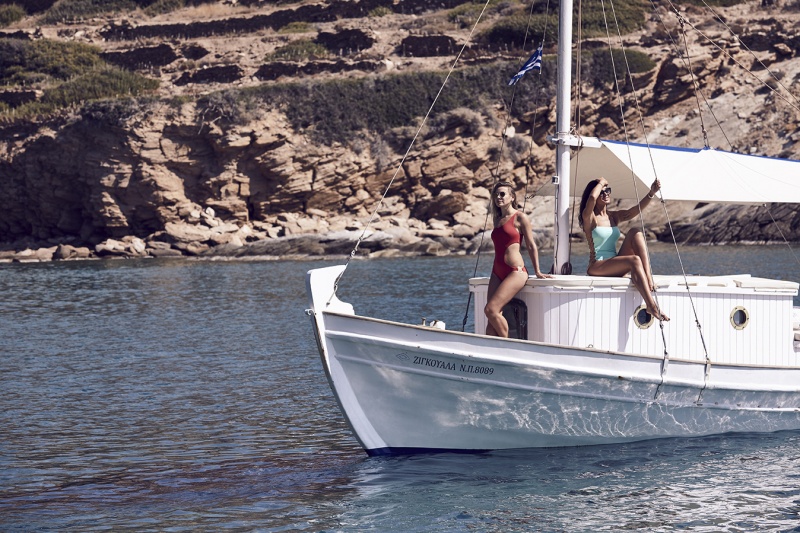 Boasting a strategic beachfront location at Mylopotas, Ios Palace Hotel & Spa is the ideal place to experience barefoot luxury just a few minutes' walk from Chora, the genuine specimen of the traditional architecture of Cyclades.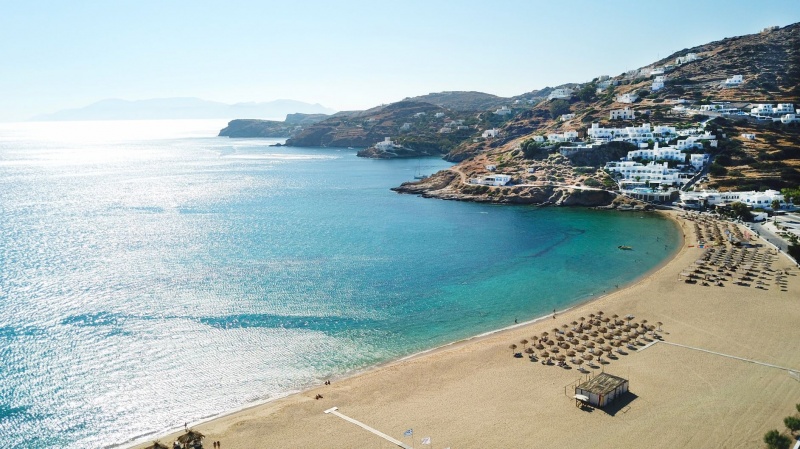 Whitewashed houses and labyrinth alleys are spread amphitheatrically on the slope of the hill of the medieval castle with the church of Panagia Gremiotissa, looking as it has clung at the edge of the cliff. This will be your next favorite spot to watch the sunset and mingle with the locals at the traditional celebration of the 15th of August.