Travel
Secrets
Time Stops and Life Begins at White Coast Pool Suites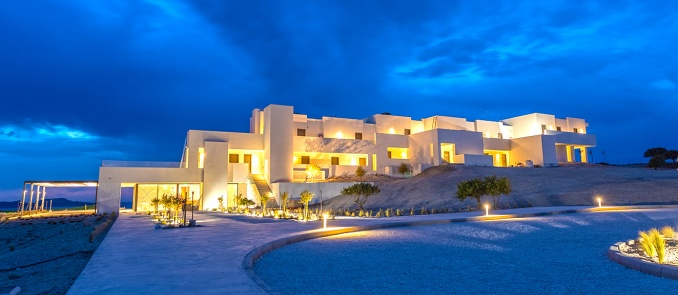 Named after the spectacular seaside white rock formations that are part of the property, this adults only hotel on Milos Island is located on a privately owned waterfront nature preserve. Evoking a sense of tranquility and inner balance the property overlooks the sunset and shares the same coastline and stunning rock formations as the famous Sarakiniko beach. The architecture inspires a sense of luxurious simplicity that is further enhanced by private pools in every suite. The new opulent sanctuary featuring 22 suites and 23 pools is about to welcome its first guests in June, 2021.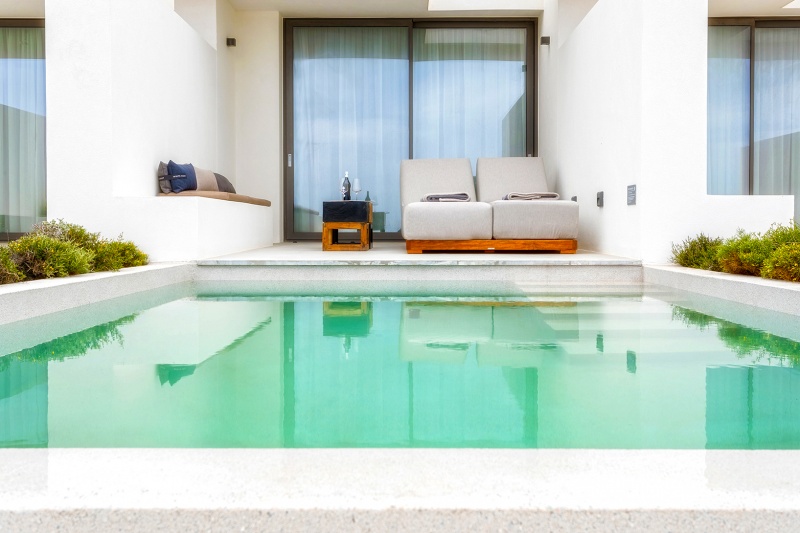 Each of the suites serves as an observatory of the endless sea, sun and sky thanks to its floor-to-ceiling windows, while the neutral tones of the rooms are in harmony with their surroundings. All suites feature private infinity pools with unobstructed sea and sunset views, while the unique secluded sandy beaches of nearby Mytakas offer a myriad of swimming options.
Located on a private waterfront property, White Coast Suites offer the ultimate sense of chic luxury living and provides a heavenly hideaway to relax, unwind and recharge. From the signature custom room fragrance to the breakfast focusing on local organic products, every detail has been meticulously prepared.  White Coast Pool uites is not just a resort, it is an opportunity for couples to leave everyday life behind and reconnect with nature and each other.  From the amazing sea and sunset views, to the unique shoreline, White Coast Pool Suites is a place where life is not just lived, it is enjoyed and appreciated.