Travel
Secrets
Οnce in Mykonos: Unparalleled beauty and unique aesthetics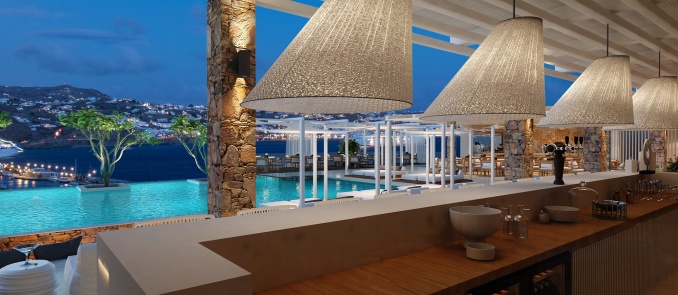 Once in Mykonos is definitely one of the unsurpassed gems of the tourism industry, in the island of Mykonos. This highly anticipated opening,  employs a contemporary approach to both aesthetics and hospitality, re-establishing the elegance and high quality services of a "luxury boutique" hotel. The refined decoration, the view of the deep blue of the Aegean as well as the personalized services guarantee an exciting stay.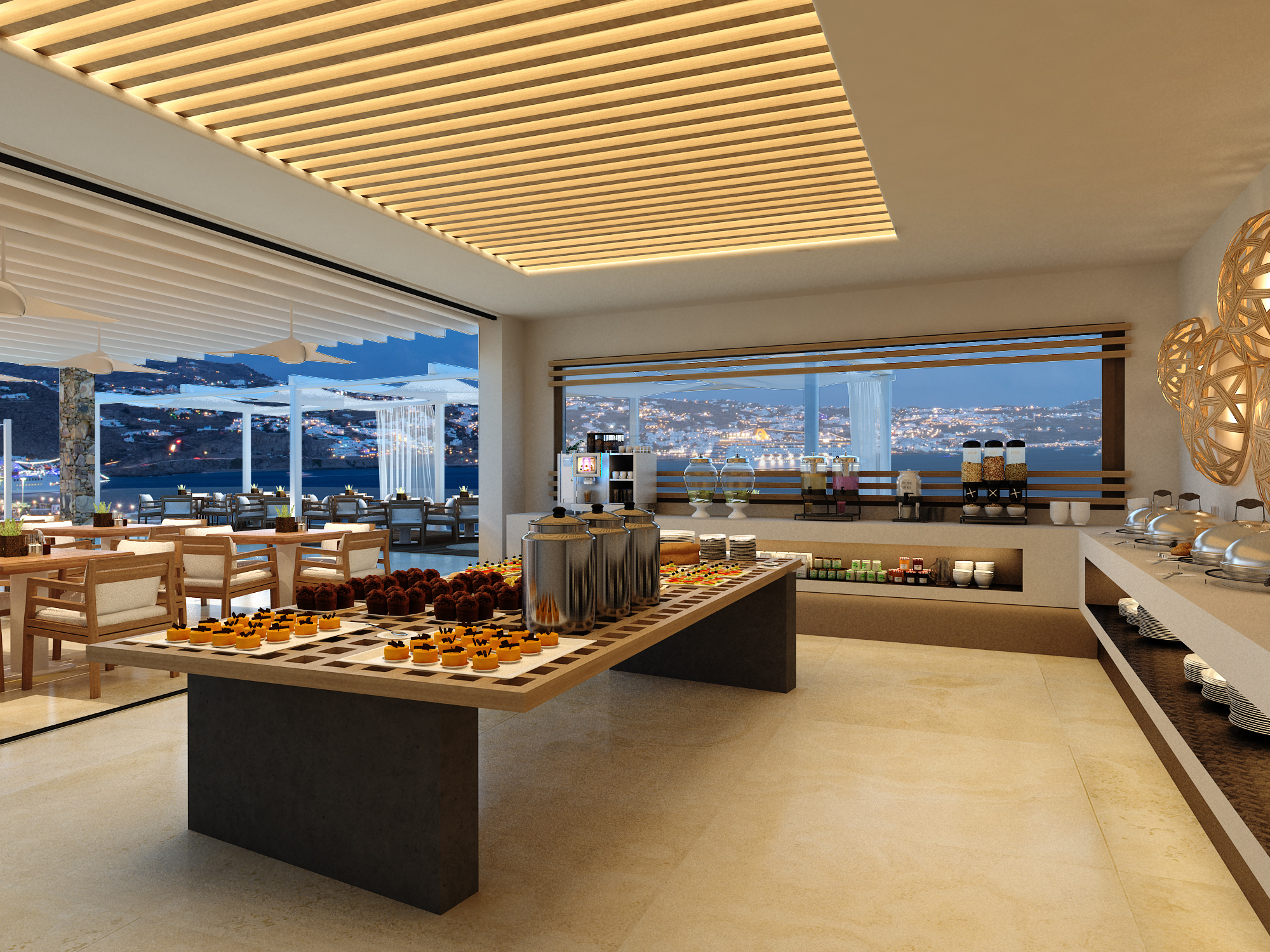 Fully harmonized with the Mykonian landscape, gazing at a panoramic view of the island, Once in Mykonos is going to be your ideal refuge, located in the perfect place. Just 2.9 km separate you from the beautiful "Little Venice", while the nearest airport is only 2 km away.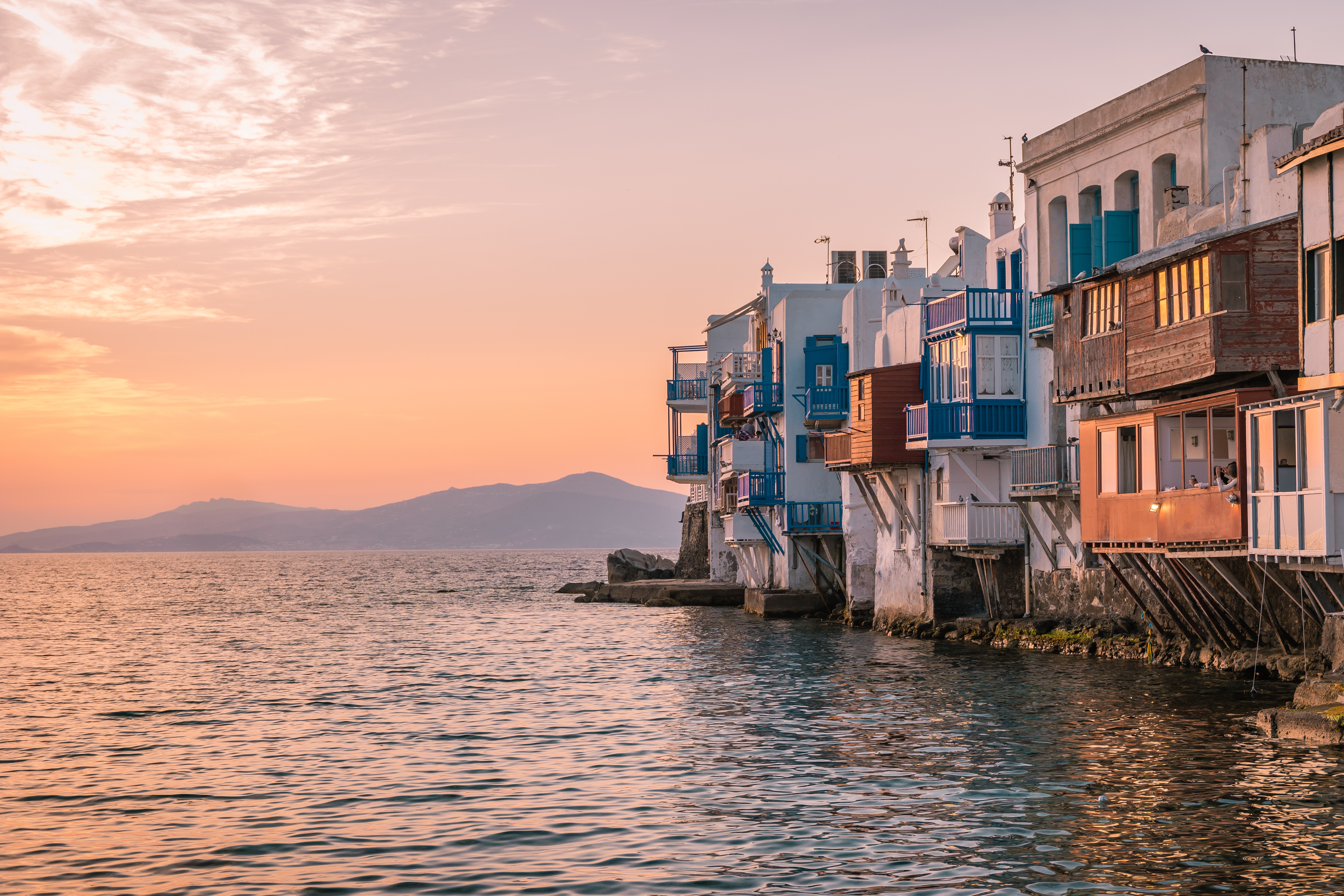 Guests have the opportunity to indulge in luxury, carefree under the clear blue sky, next to the crystal clear waters, discovering new experiences. 
Book from a range of elegantly appointed rooms and suites across different distinct categories. The ultra-elegant suites at Once in Mykonos make a difference, offering guests a dream vacation with high quality amenities. Indoors, elegance perfectly coexists with boho decor, traditional details and atmospheric lighting.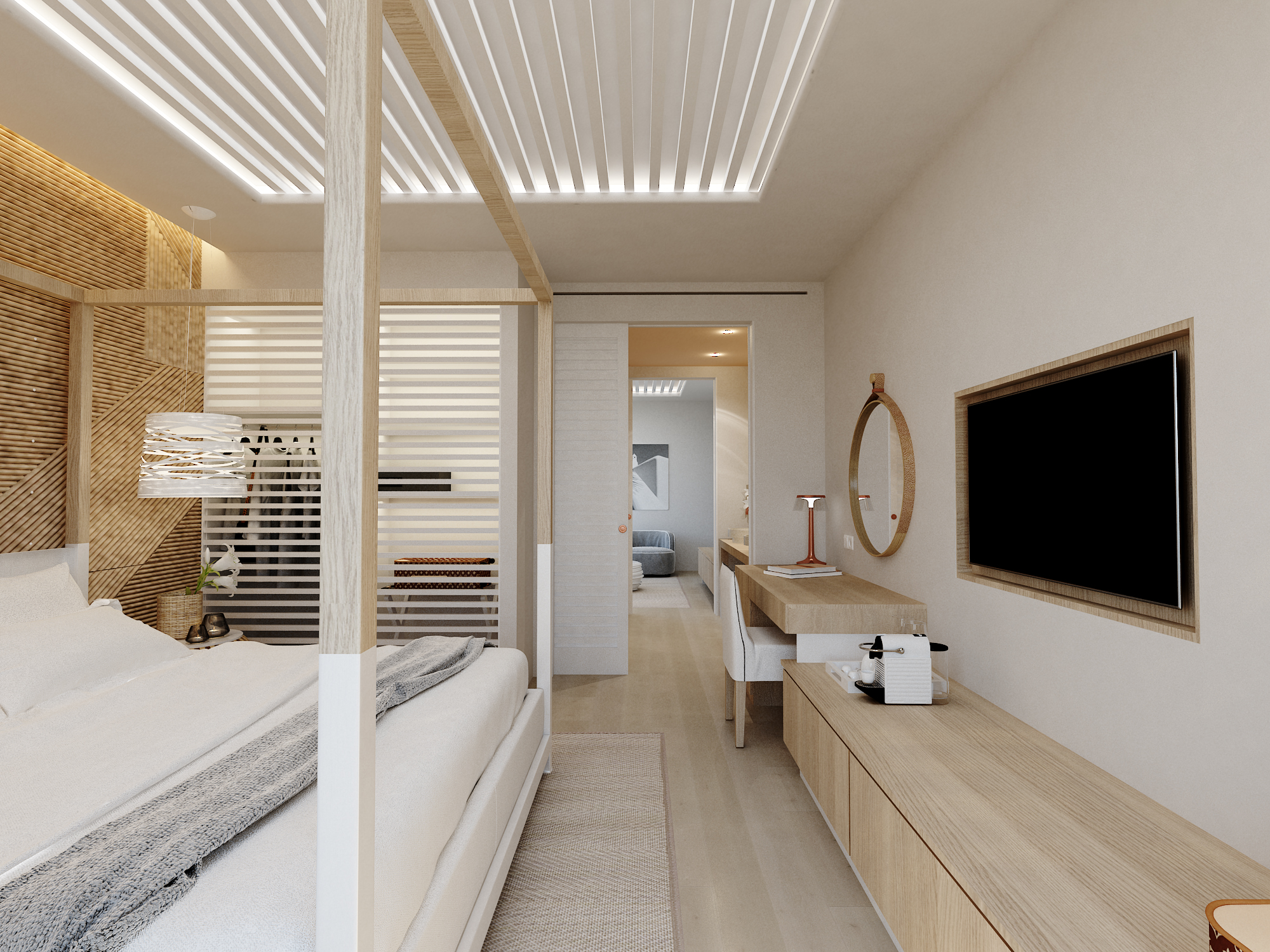 Enjoy moments of absolute relaxation in the hotel pool, spoil yourself with a drink in the shade offered by the umbrellas and welcome the evening to the relaxing spa facilities. Savour the unique gastronomic options in the hotel restaurants, which will rank it in your favorite taste  suggestions.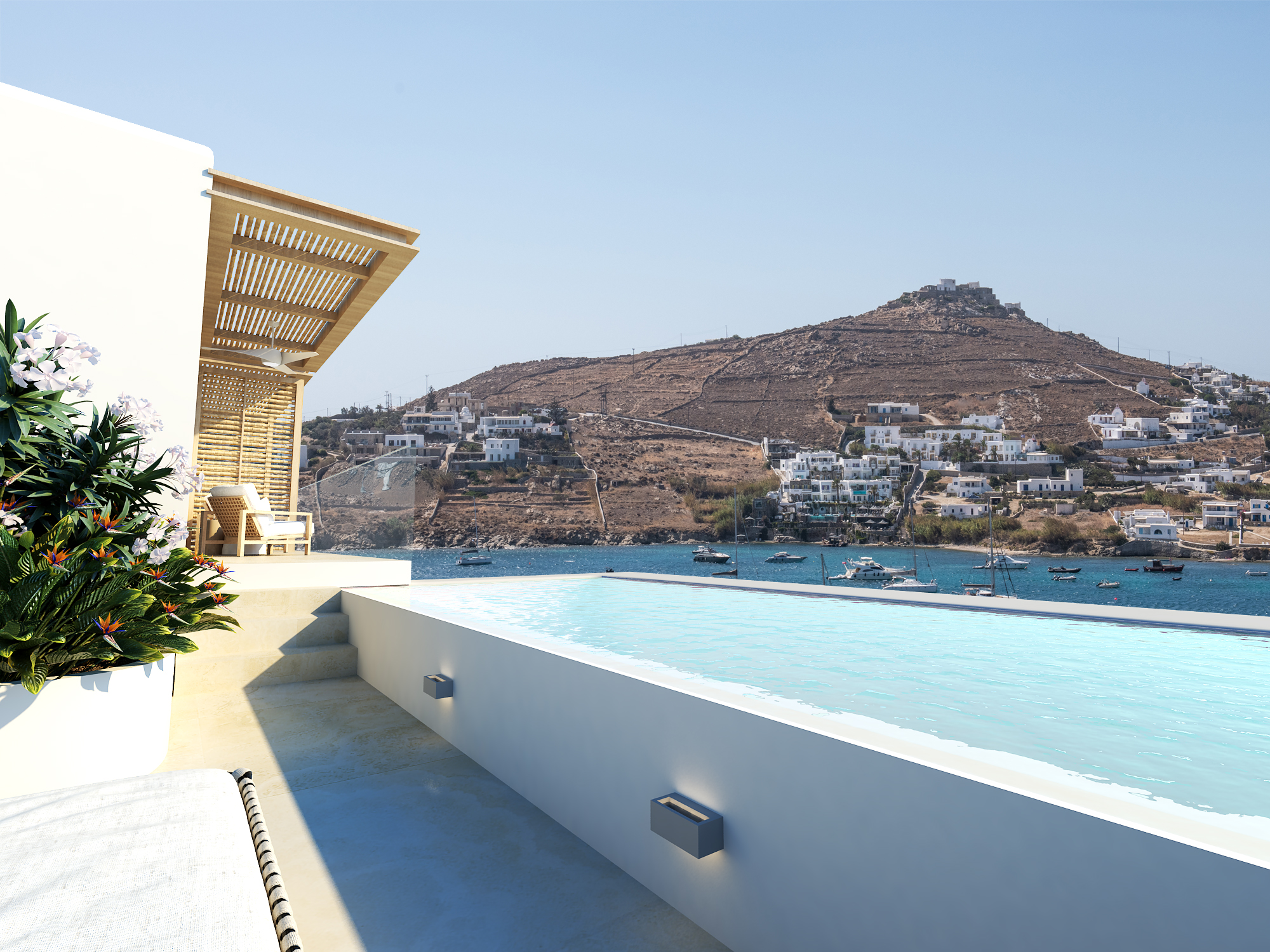 The Cycladic experience as well as the exquisite and uncomparable luxury at its best, meet at Once In Mykonos, offering a holistic holiday experience.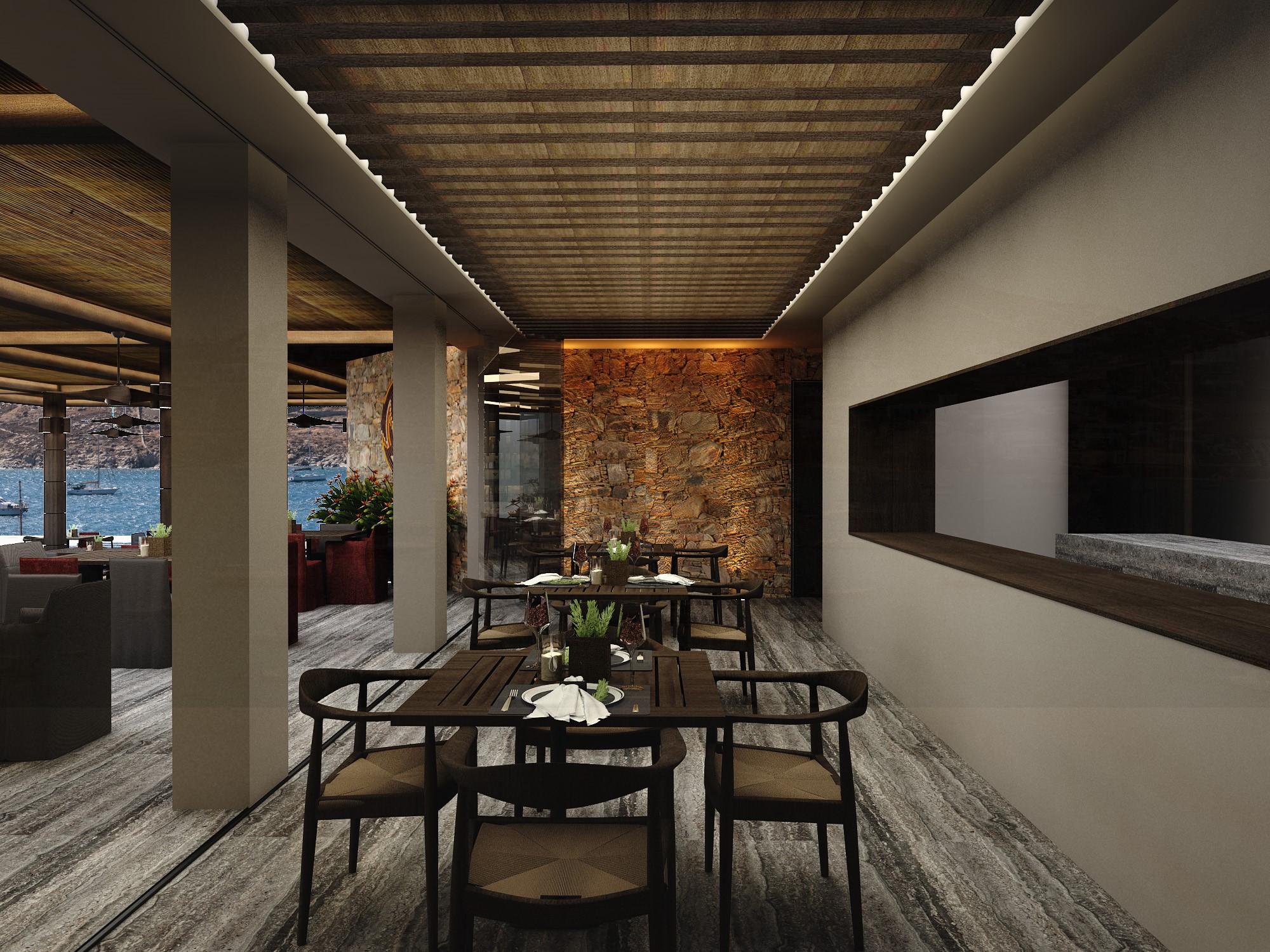 Once in Mykonos is undoubtedly the reason for your next visit to the island.