Travel
Secrets
Dreamy Santorini getaway to Orabel Suites, by famous British blogger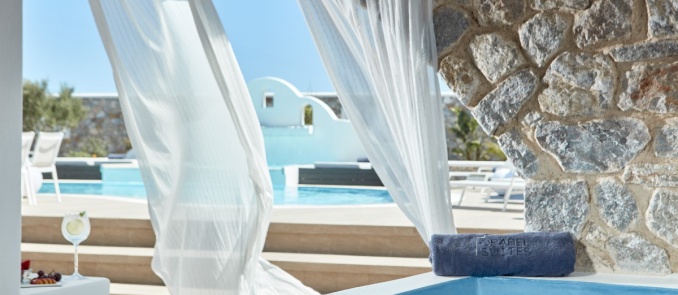 «I have to say, this hotel really was idyllic, simply for the incredible view! If you are after the perfect sunset then Santorini will not disappoint – the view from my room was stunning.»
With these words, Lucy Mecklenburgh, famous UK model & wellness travel blogger, writes on her travel diary, about her dreamy stay at Orabel Suites, precious member of Trésor Hotels & Resorts in Santorini. Read her amazing article, below: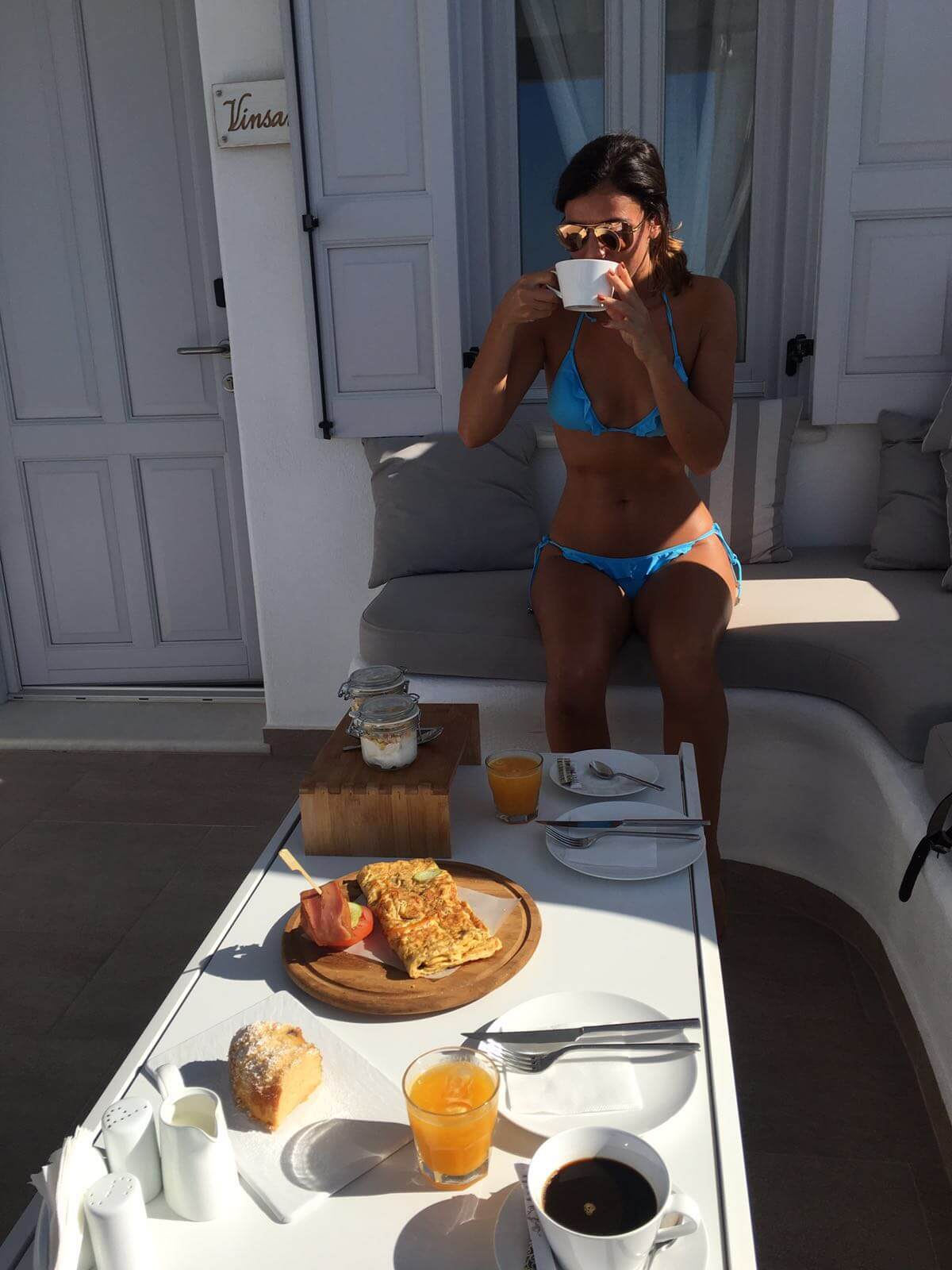 "I stayed at the Orabel Suites which is a small, boutique hotel with about 11 different suites – all with a private terrace and hot-tub which is perfect for watching the sun down go… accompanied by a glass of fizz or a cocktail of course!
A totally unique aspect though was the breakfast which was a like a little slice of heaven on earth. As you know, I am a serious foodie and breakfast is definitely my favourite meal of the day. So, you call down to reception about 20 minutes before you want to eat and then they come along and lay out the most amazing breakfast spread on your terrace – a totally bespoke breakfast! And the best bit, is over the rest of your stay they take note of what you eat more/less of and amend the spread. Where can I sign up for that service every day!?
The hotel is about 20 minutes from Thira airport and about 25 minutes taxi ride into the centre, Fira so it is in a great location if you want a quiet spot to relax but also still get into the town easily. 
As is the case a lot nowdays, you have to get out of your comfort to find hidden gems and that is exactly what happened. The beachfront was gorgeous with about 7 or 8 really cool and chilled Beach Clubs serving everything from Greek good to Sushi!"
Read her whole article, here.
Follow Trésor Hotels & Resorts on Twitter, Instagram and Pinterest!