Travel
Secrets
Condé Nast Johansens: Astra Suites is Best Romance hotel for 2017
Astra Suites, the dreamy hotel-member in Imerovigli, Santorini, was awarded as Best Romance Hotel 2017 at Condé Nast Johansens awards.
Created to acknowledge, reward and celebrate excellence across recommended properties, the world-known Condé Nast Johansens Awards for Excellence are a trusted mark of quality recognised by consumers and travel professionals alike.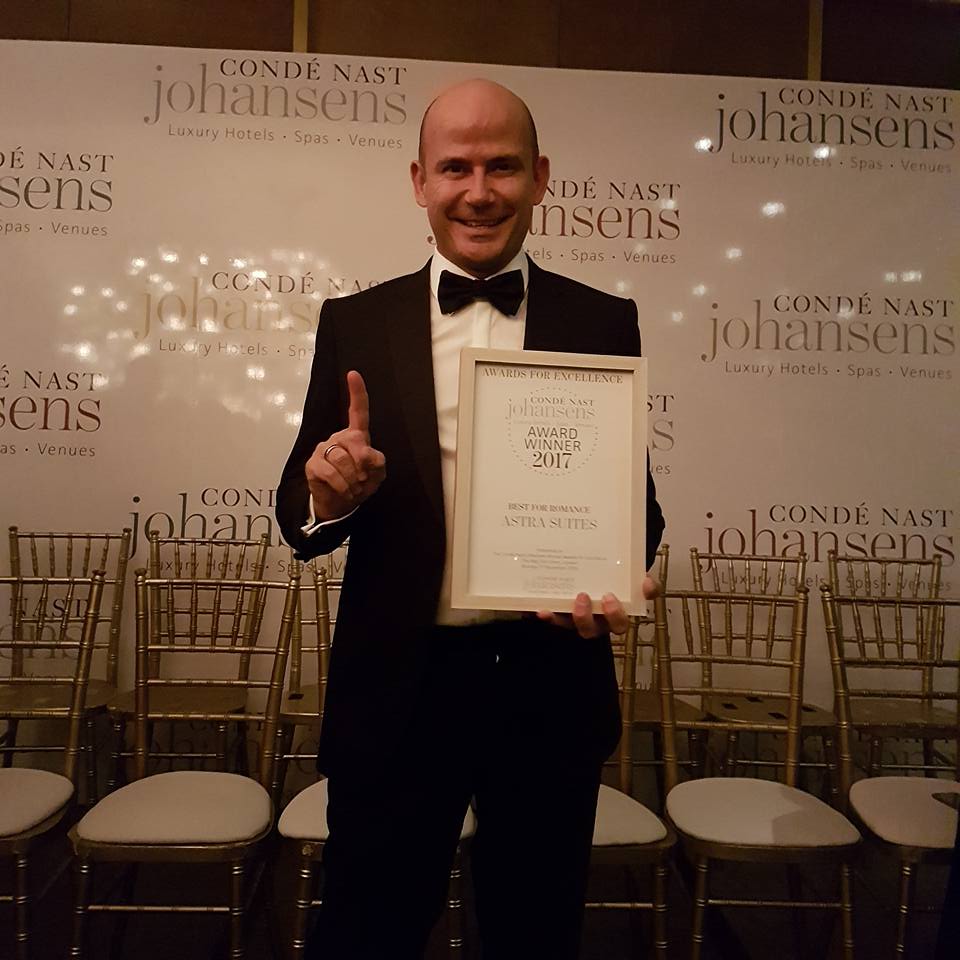 Perched atop the most stunning volcanic cliffs of Santorini, resembling a quaint Cycladic village, Astra Suites is your dreamy refuge in the peaceful village of Imerovigli. 
With breathtaking panoramic views of the mysterious caldera, the sleeping volcano, and the endless blue Aegean sea, Astra Suites is your own personal suite paradise in Santorini.
This is not a fantasy. This is real. Feel the rays of the sun over the Cyclades on your face, watch the unique Caldera greeting you every morning, sense the most serene place you have ever found yourself in. Believe that you are at (your dream) home. 
Follow Trésor Hotels & Resorts on Twitter, Instagram and Pinterest!