Travel
Secrets
Top Secret: What you shouldn't miss out on when visiting Pliadon Gi hotel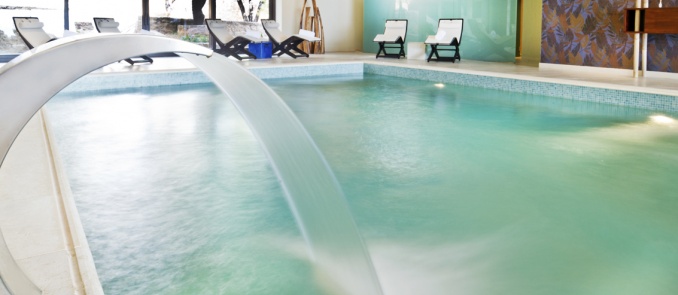 A hotel where you can unwind in calmness. A hotel which defines the term of affordable luxury and modern design which respects tradition harmoniously coexisting with it. A hotel - destination around the year's seasons.
We introduce to you the exquisite Pliadon Gi Mountain Resort & Spa that is included in the favorites of whoever is seeking a pleasing seclusion, the contact with nature and a luxurious stay even in the summer months. If you are among those people that simply want it all, then you have to visit it because beyond its luxurious facilities and comforts, the mountain and sea will be at your feet too...
Besides the pleasurable, luxurious suites, Pliadon Gi hotel has another secret that you ought to discover. And that is no other than its popular spa.
We suggest that you certainly include a visit to its high-end spa during your stay at Pliadon Gi Mountain Resort & Spa. Being one of the most luxurious and complete mountainside resort Wellness Spas, it's main aim is to offer you an unforgettable experience of relaxation and well-being! Getting acquainted with its premises, begins with the heated pool and the sun-beds around it inviting you to relax with a green tea with views of Ziria mountain. Carry on with your rejuvenating "escape" by swimming in the pool, relaxing in the steam room and the jacuzzi and by indulging to a range of  therapeutic treatments adjusted to your needs. The top designer cosmetic products used are among its definite highlights.