Travel
Secrets
Stories Urban Bistronomy: Fine Dining Under the Stars in the heart of Athens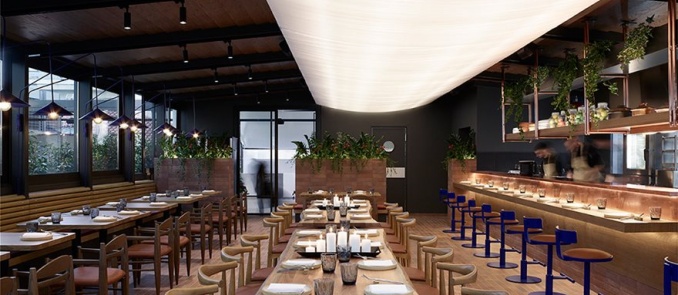 The new arrival in the city goes by the name ''Stories Urban Bistronomy'' and it's a gastronomic haven with a welcoming atmosphere promising to provide you with impeccable dining and hospitality experiences. The name of the restaurant explains perfectly its concept as it's also the perfect occasion to gather around a table, reunite with families, friends or acquaintances and share stories.
Situated on the Rooftop of the Editor Athens Hotel, Stories Urban Bistronomy offers the most #editing experiences to its guests ; a gastronomic concept based on ''Greekness'' with special features based on pure and unique quality Greek products as well as a sense of hospitality that represents our country. A key ingredient in every chef's recipe is the quality ingredients that are carefully selected and combined with top-notch cooking techniques presenting us dishes with a contemporary and elegant approach.
Our chef Yiannis Liokas and his team are inspired by Greek gastronomic tradition and create high-end gastronomy dishes, highlighting both their love and knowledge of it. 
Dishes such as crayfish orzo, veal tail, basil powder, cabbage rolls, carrot puree and pickles and bitter chocolate cardamom, praline and clementine granita bring a fresh, contemporary touch on the table while still maintaining elements of Greek Traditional cuisine. The open kitchen is the perfect opportunity for one to enjoy these culinary stories being created. 
In the spirit of Christmas, and on the occasion of the official opening, on Christmas and New Year's Eve, Stories Urban Bistronomy promises to give you precious festive moments with your loved ones, with a rich, festive and imaginative menu.
For Christmas Eve, the Chef welcomes you with dishes such as Pumpkin with orange, crayfish and roe, orzo with prawns, shitake mushrooms and aged gruyere cheese, mille, feuille with seasonal fruits, vanilla cream and cinnamon.
Price / person, 60 euros.
Last but not least, the last dinner before the year changes, can't be anything less than magical, and that's why Yiannis Liokas and the Editor's team are making sure to create dishes such as artichoke soup with scallops and black truffle, beef cheeks with sweet trahana, Greek coffee and lemongrass. Dinner will be tastefully competed with bitter chocolate, chestnuts and tangerine.
 Price / person 70 euros.
The menu is edited by @yiannisliokas
For more information & reservations, call 21 0331 1444.
Stories Urban Bistronomy: 5-7 Voreou, Karori &, Athina 105 51
Instagram : @storiesbistronomy