Travel
Secrets
From farm to table, at Trésor Hotels & Resorts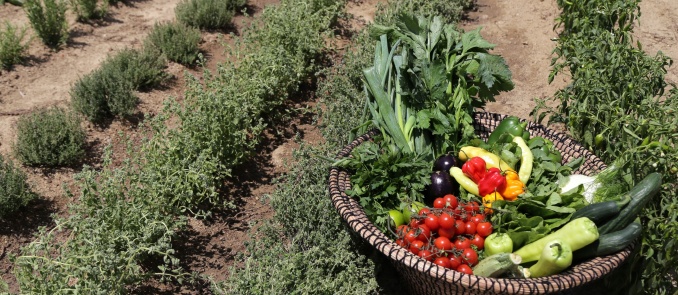 The hotel-members of Trésor Hotels & Resorts invite you to enjoy the most authentic gastronomy farm to table experiences!
Poseidonion Grand Hotel – Spetses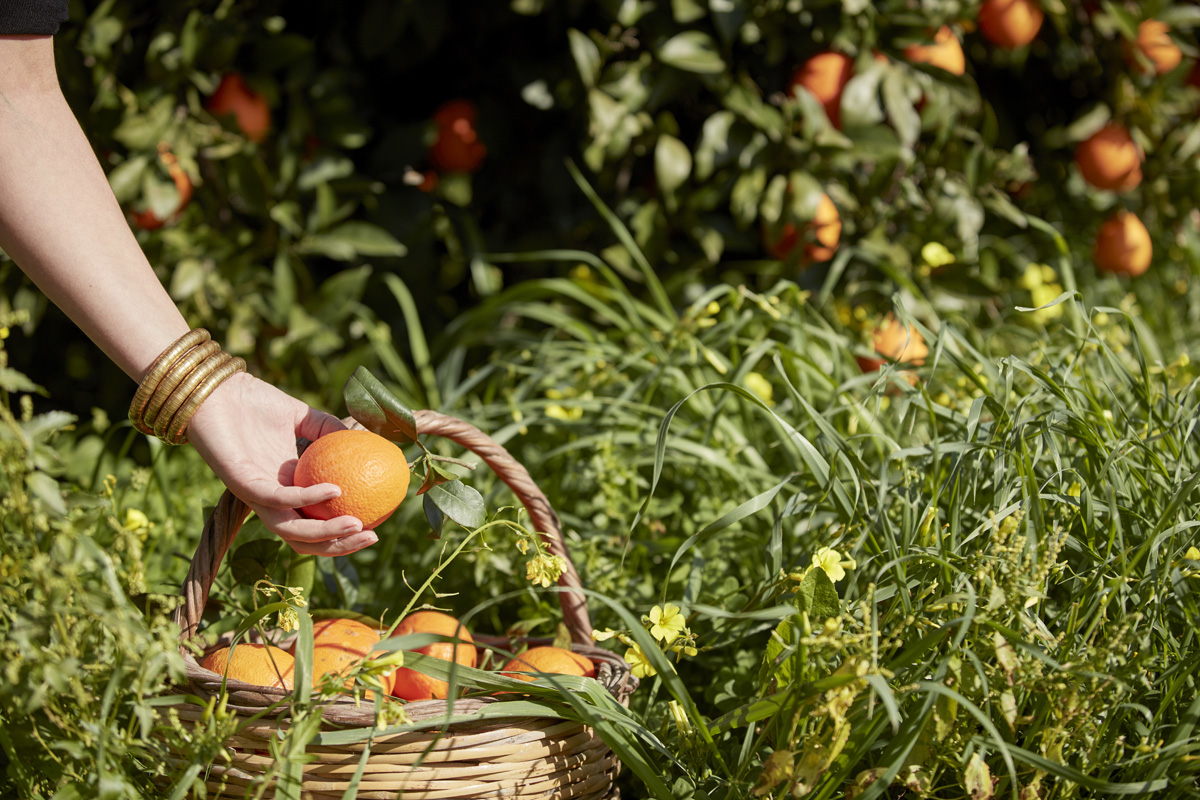 Poseidonion Grand Hotel invites you to enjoy a unique farm experience that will make your stay in Spetses even more memorable. Poseidonion's organic farm was created a few years ago in order to meet the needs of the hotel's restaurants. In the farm, fresh fruits and vegetables are grown, Aloe Vera is cultivated and chickens lay fresh eggs. Do not miss the chance to visit the organic farm of Poseidonion, feel the energy of earth and get closer to nature. Poseidonion's farm also gives you the opportunity to cook under the open sky, after having picked your ingredients yourself and then enjoy your farm-to-table alfresco dinner.
Delicious eggs, herbs and vegetables all year round, wild asparagus from the surrounding hills and fresh soft cheeses, are only some of the products of The Margi Farm, which arrive from the fields straight to your plate. The Margi Hotel created The Margi Farm, a dream of Agiostratitis' family, in order to cover the hotel's needs. The Margi's main philosophy is the use of exquisite raw materials, organic and seasonal ingredients with the aim to highlight Greek cuisine through the best local products. Every Friday, The Margi Farm offers you the chance to experience an authentic and organic Greek Farm dinner in the beautiful natural environment of The Margi Farm!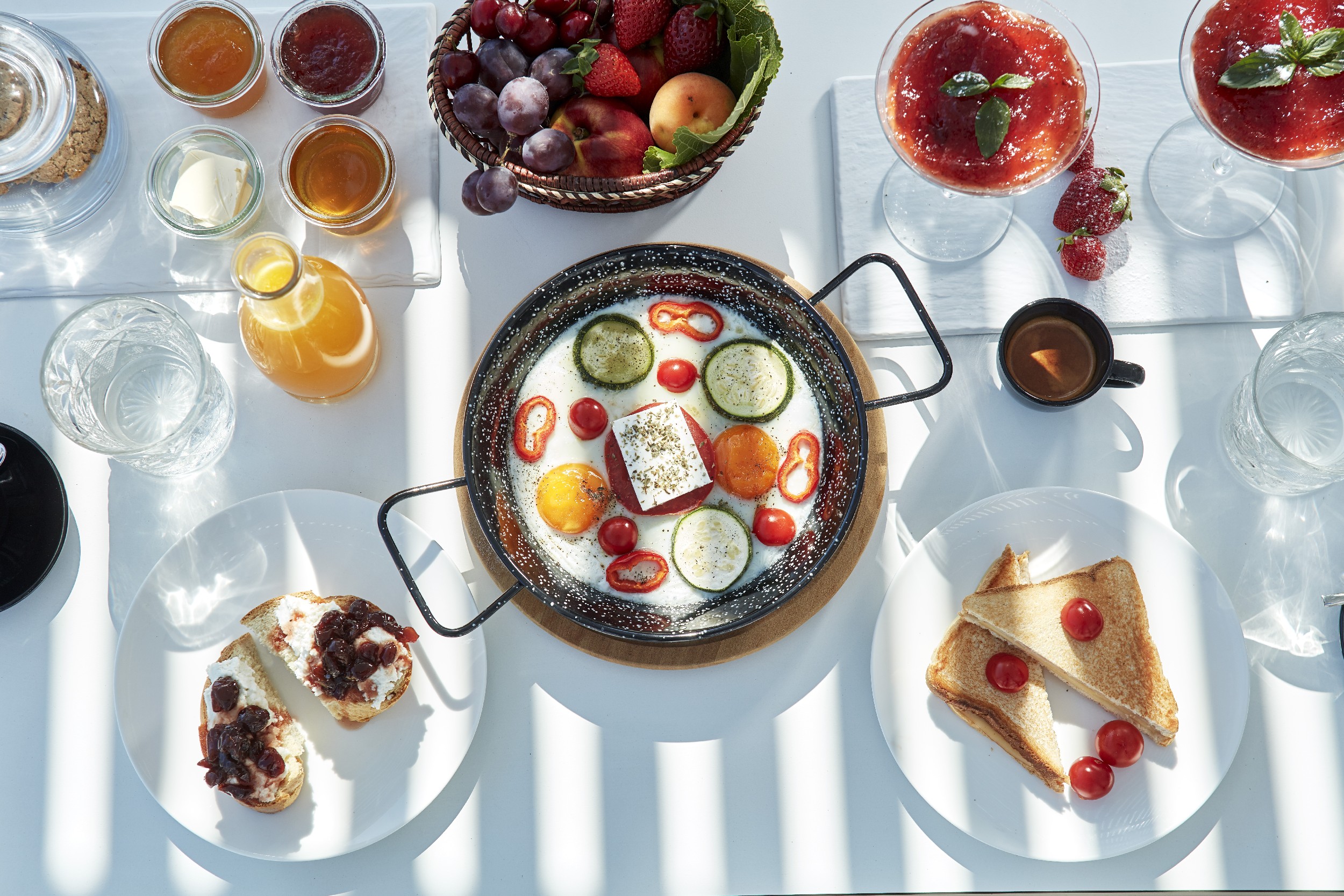 Every morning at Orabel Suites, a special breakfast is waiting for you. The reason your breakfast is so unique and mouth-watering is because it is made with care and love, using the freshest biological products that come straight from the heart of Orabel's gardens. The brand-new hotel in Perivolos, Santorini, created its own farm at the hotel premises in order to cover its needs for fresh vegetables, fruits and herbs. Orabel Suites pays special attention to hand-pick the best fruits and vegetables, in order to offer a unique breakfast experience to its guests. Enjoy your omelette with the purest Santorini cherry tomatoes and indulge to an authentic culinary experience!
A memorable gastronomy experience awaits you at the brand-new hotel that is located a breath away from Mykonos Chora, Livin Mykonos. Red juicy cherry tomatoes, crunchy cucumbers, colorful peppers, fresh zucchinis and eggplants are freshly-cut from the garden to your plate, so that you can rest assured that your salads and sandwiches are made with the best organic products.  Moreover, at the hotel's restaurant, Ebi Tempura, you can also enjoy an organic culinary experience, as the menu is based on a careful selection of fresh seasonal ingredients, from the hotel's garden, with a meticulous preparation and exquisite presentation.
Follow Trésor Hotels & Resorts on Twitter, Instagram and Pinterest!