Travel
Secrets
Athens celebrates Christmas and New Year's through dozens of dazzling festivities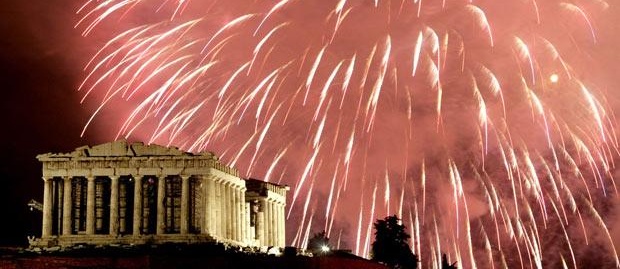 A string of brilliant events and happenings is planned for the Christmas season in every corner of the city of Athens and for people of all ages.
With the spirit of the festive season being more wanted and more anticipated than any other year before, the capital of Greece has prepared accordingly with a plethora of festive activities for 30 days and 30 nights, commencing on the 9th of December.
This year's project includes the decoration of 16 Christmas trees in 26 distinct neighbourhoods of the city, engulfing 13 cultural centers where with the aid of 18 non-governmental organizations in total the sacred message of social solidarity and the true meaning of charity will be communicated through the presentation of dozens of brilliant activities.
The planned events and happenings for this Christmas will be portrayed by more than 550 artists. Also a large range of educational and fun happenings for the joy of children will be carried out by 200 specially trained animators and educators. 
This year, the city of Athens will be transformed to a luminous and festive metropolis through the Municipality's initiative to select the city's four major squares of Syntagma, Monastiraki, Omonia and Klafthmonos as the central points of attraction that will spread the vibe of the holiday season.
It is the first time that the countdown on New Year's Eve will not take place at Syntagma square as always but at the beautiful pedestrian street of Aeropagitou under the eternal symbol of civilization...the Acropolis.
For an updated and detailed programme of the festivities, events and happenings in the city of Athens for Christmas and New Year's, please press here