Travel
Secrets
From farm to table: The most authentic gastronomic experience at Poseidonion Grand Hotel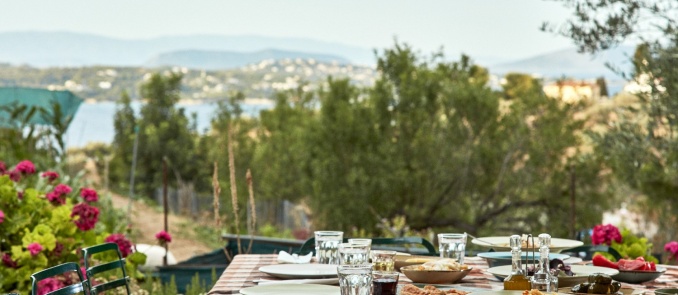 Poseidonion Grand Hotel invites you to live the most authentic farm-to-table gastronomic experience, with a visit to its biological farm in Spetses.
Stroll along a vegetable patch and pick a perfectly-ripened tomato straight from the vine, snap a crisp courgette off its stem, or snip a leafy sprig of savory for a salad: food doesn't get any fresher than this! Rows of tomatoes, peppers, courgettes, and aubergines framed by aromatic herbs like basil, marjoram, and thyme create the picture-perfect rustic setting for a true al fresco meal.
Inhale the herb-scented air as you claim a table on the dining terrace right bordering the vegetable patch and revel in the expansiveness of the sweeping view over the island, framed by olive trees, pines, and clear blue sky for a ceiling.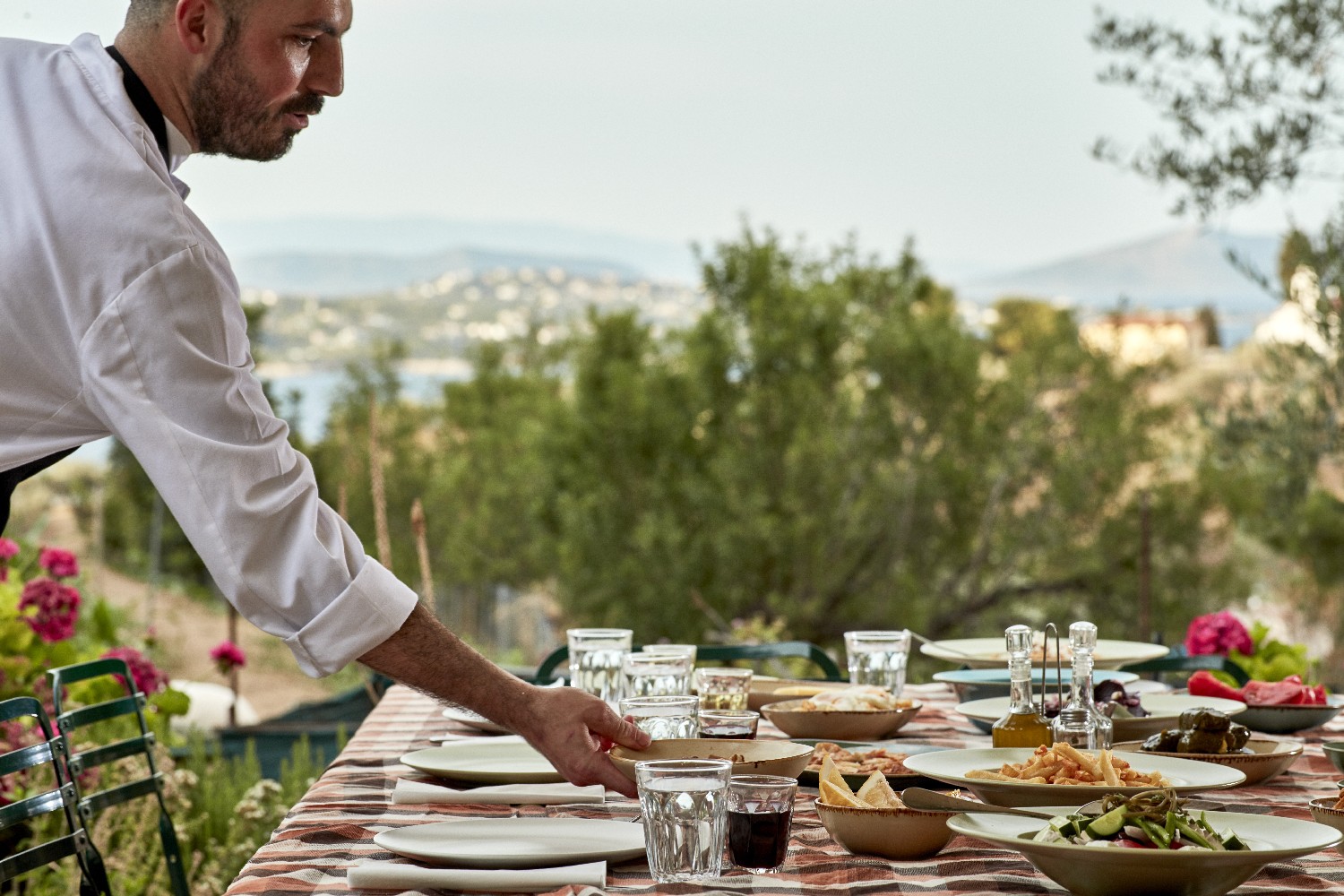 The menu is limited to dishes built around the seasonal produce—which rotates to cruciferous and root vegetables in winter—and eggs laid by our free-range hens. Taste the earth's goodness in propyra drizzled with a extra-virgin olive oil from Ermioni; the whole-wheat bread flavored with black pepper and aniseed is made only on Spetses follows an ancient recipe. Local cheeses sourced from small producers in hamlets of the Aderes massif rising in the distance on the Peloponnese enhance the flavors of this bucolic feast.
Experience a unique holiday in Spetses, enjoying 2 nights at Poseidonion Grand Hotel from the 15th to the 17th of July. By booking your stay via tresorhotels.com or by phone at +30210 8981884, you get the best available rates, with exclusive benefits during your stay, such as free room upgrade, free room service breakfast, a bottle of wine and local delicacies at your room, late check-out and many more.

For more information and bookings, call us at +30 2108981884 or e-mail us at info@tresorhotels.com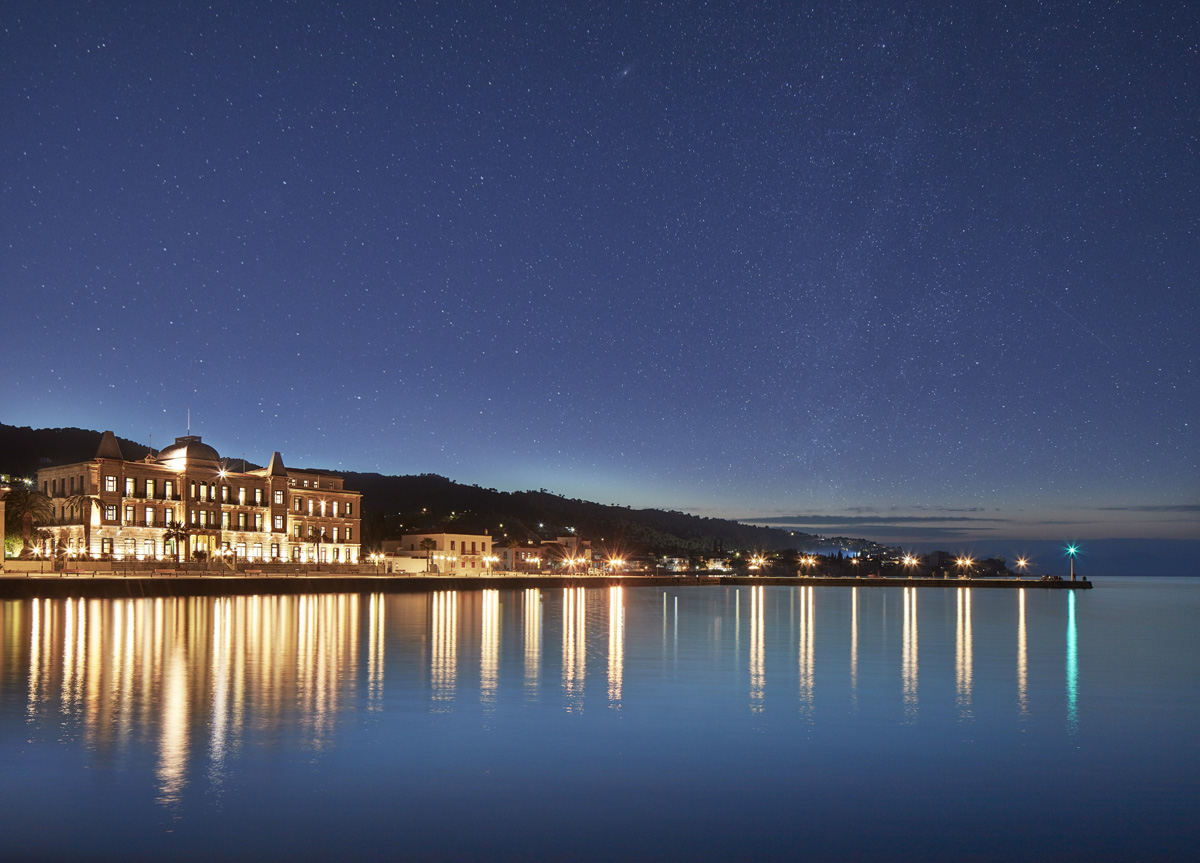 Follow Trésor Hotels & Resorts on Twitter, Instagram and Pinterest!