Travel
Secrets
Volaki: Meet the traditional cheese of Andros island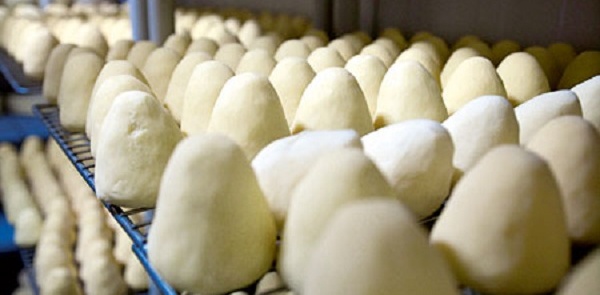 Volaki cheese, the trademark of Andros and Tinos islands, is a cheese with a long tradition. Its name is borrowed by its shape; it is molded like a roundish little pear. It is usually made of cow's milk. When fresh, it is used like feta cheese, while when dried, its taste is reminiscent of spicy Parmesan. Only a few dairies produce this special cheese. On Andros island it is produced by the Asoutis family.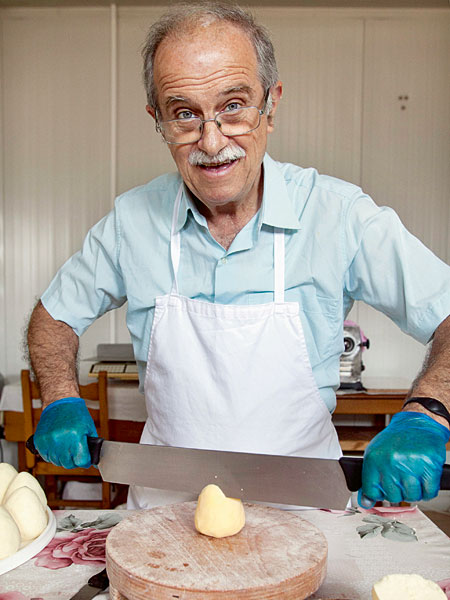 As the family says, volaki is a cheese shaped in hand so that it draines more easily. This job, as well as the packaging, is being done by a female hand, the mother of the Asoutis family. The production of "volaki" reaches approximately 8 tons per year and besides the fresh cheese, the one with the characteristic rich texture, they also create a harder, mature "volaki", wine gruyere, oil gruyere with oregano, savory and rosemary and other cheeses.
The strong demand during summer season led them to increase the production. Find Volaki cheese at Pantopolion of Mediterranean Diet, Alexandris, Thanopoulos, Pandaisio, Tyrokomika Androu Krevasara, Korthi. Tel : +30 22827 70046.
Partially translated via www.gastronomos.gr
Text: Nikoleta Makryonitou
Photo: Aggelos Giotopoulos
Follow Trésor Hotels & Resorts on Twitter and Pinterest!