Travel
Secrets
Interesting facts about the history of Vouliagmeni suburb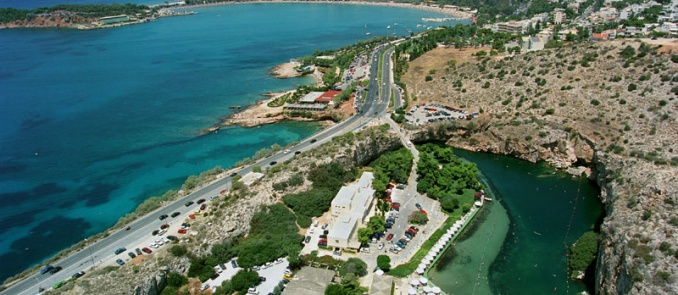 The weather ameliorates by the day, summer is approaching and the southern suburb of Vouliagmeni becomes the must-visit area of Athens!
The most "summery" suburb of Athens presents visitors with dozens of interesting facts and countless attractive figures in its history.
Facts and figures you may be interested to know:
- The municipality of Vouliagmeni was created in 1935 and includes the sub-areas of Small and Large Kavouri, Saint Nikolas and Laimos.
- The suburb of Vouliagmeni cherishes the homonymous lake which constitutes a preserved natural monument and a protected wetland.
- The sub-area of Kavouri is also referred to as "Zostiras" taking its name after the temple of Apollo Zostiros which was discovered within the premises of Astir Beach and you can easily visit.
- The finding of the first specimens of the archaeological sites of the suburb of Vouliagmeni, are accredited to the children of the Church Orphanage which - in 1924 - discovered parts of the temple of Apollo Zostiros by chance while playing in the area.   
- The famous beach of Asteras begun its operation during the Spring season of 1959.
- The year 1963 was the year that water-ski was recognized as an official sport in Greece and the year that Vouliagmeni Nautical Club won its first world gold medal.
- The water ski school of Vouliagmeni was established in Asteras beach in 1966.
- The beauties of Asteras beach have been enjoyed thoroughly by Christina Onassis, Joan Collins, Brigitte Bardot and a plethora of shipowners, businessmen, singers, actors and politicians.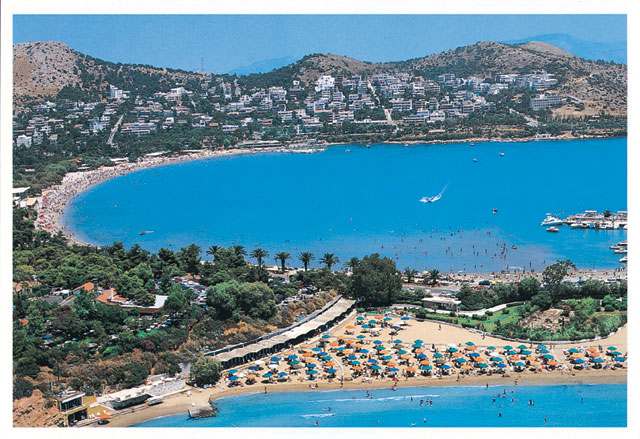 - Apart from the famous Vouliagmeni Lake, there used to be another one which was known for its "miraculous" mud and many Athenians visited it for an invigorating and therapeutic mud spa.
- At the location of Lake Vouliagmeni, we find one of the most important caves of the county of Attica and according to various references the particular caves were researched by the conquerors during 1940.
- Lake Vouliagmeni contains 14 distinct underground tunnels, one of which is the largest in the world with a length of 800 meters.
-  Access between Athens and Voulagmeni was established around the year 1920 and a four-horse carriage was the means of transportation. 
- In the past, it was very common to take a Sunday day-trip to the neighboring suburb of Varkiza on boat. The two boats used for this excursion were named Triglia and Chrysso.
- The neighboring area of Limanakia used to be the most famous nudist spot for a swim in the county of Attica.