Travel
Secrets
Independent: Why you should swap Santorini for the Instagram-worthy Ios island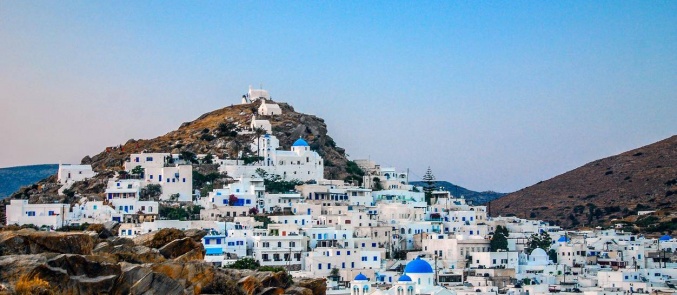 With a wonderful narration at the British Independent, James Litston explains all the reasons why you should choose Ios, the ultimate island of Instagram, instead of Santorini. Read the article below:
It's early evening on the Greek isle of Ios. From the barren hilltop above Chora (Ios Town), I'm watching the sun sink towards the horizon. Everything below me, from the roofs of the town's whitewashed houses to the Aegean Sea beyond, is bathed in glorious, golden light. It's a scene that's made all the more magical for knowing that I'd be watching this same spectacle through a forest of selfie-sticks were I on neighbouring Santorini, where huge crowds vie for the most Instagrammable shot. In contrast, I'm one of just two dozen people who've hiked to this elevated spot for an eminently more low-key, personal experience. I know which version of sunset I prefer.
While Ios lacks the jet-set buzz of its sister Cyclades, being sandwiched between Santorini and Mykonos has definite advantages. With no airport of its own, the island benefits from easy access via its better-known neighbours without being similarly swamped by summertime hordes. And although Ios Town is just as lovely as Santorini's famed cliff-top villages, its jumble of churches, shrines and sky-blue painted doorways feels considerably more lived-in and authentic.
But while it's long been happy to let its high-profile siblings hog the limelight, the past few years have seen Ios upping its game. Though its typical formula of lazy days and late-night partying remains unchanged, recent developments in the shape of glitzy beach clubs, chic hotels and cool new restaurants are drawing a more sophisticated crowd to discover this island idyll.
Hideout Suites, my holiday home from home, is a case in point. I'm staying in one of 12 avant-garde villas (eight of which are new for 2018) carved into a hillside five minutes by bus from Ios Town. They're owned by the Mikoniatis family, who effectively put Ios on the map 30 years ago by opening a party venue and campsite at the far end of Mylopotas Beach. From these humble beginnings grew today's phenomenally successful Far Out Village, which combines a 3,000-capacity mega-club with budget digs for a youthful clientele.
Hideout Suites are the culmination of Far Out's gradual evolution. Built from local stone and whitewashed plaster, with flagstone floors and exposed wooden beams, they beautifully blend island architecture with contemporary Scandi style. My one-bedroom unit is minimal and chic, with a sun-soaked terrace and glass-fronted infinity pool overlooking Mylopotas Beach's kilometre-long golden sweep. Up here I feel a world away from the holidaymakers and party people, yet it's only a 10-minute stroll down to the shore. 
Mylopotas Beach itself is lovely – all sugary sand and limpid sea – but while it may be the largest, others claim to be prettier.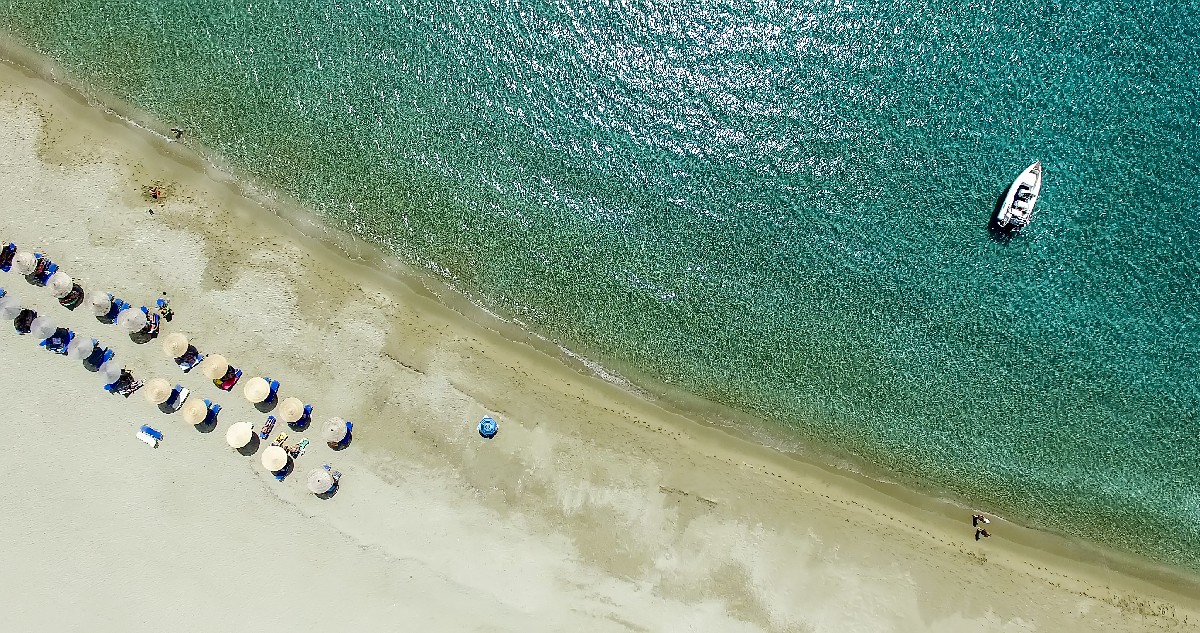 To check out the competition, I prise myself from my lounger and take a private speedboat tour down the coast with Mylopotas Water Sports. We cruise past sun-bleached cliffs and an empty, unspoiled hinterland, which make the sea's blue shades appear all the brighter. 
Tucked among folds in these cliffs lies a series of wild and deserted natural beaches, each one more gorgeous than the last. On Tripiti, I find crystal pebbles scattered on the sand, while Pepper Beach bears the tell-tale tracks of a turtle coming ashore to nest. We pause at each and take a dip in waters of extraordinary clarity whose colours run a dazzling spectrum from cobalt to kingfisher.
It's incredible to discover such empty spots so close to crowded Santorini and Mykonos. Read the whole article here.
Follow Trésor Hotels & Resorts on Facebook, Twitter, Instagram and Pinterest!