Travel
Secrets
Metsovo: The ideal backdrop for an authentic holiday season in Greece
Metsovo is nestled on the slopes of Pindos at an altitude of 1,200 meters and creates the ideal backdrop for an authentic holiday season in Greece. Together with skiers and locals, you will raise your glasses with fiery wine from Katogi Averoff, enjoy delicious meats cooked in the coals and feel the true Christmas bliss next to the fireplace overlooking the snowy scenery.
Here, the unrivaled beauty of nature, which stretches from the mountains of Pindos, the fir-covered forests and the running waters of Metsovitikos River, the traditional stone houses, the smell of the fireplace, the frozen fresh air in the face, the taste of metsovone cheese and the red wine from Katogi Averof at one of the restaurants in the square, they will all revive your senses and wake you up from the lethargy of the city.
5 things you can't miss in Metsovo
Visit the famous Katogi Averof winery to enjoy an atmospheric tour of the enchanting world of wine, in the history of the winery and the wine-making process.
The charming city of Ioannina, just 30 minutes from Metsovo, through Egnatia. Admire the winter landscape of the lake and visit the Christmas village of Silver Christmas.
The famous local dairy products such as cheese metsovone, Metsovella, local Gruyere, metsovisio and smoked cheese.
The Anilio Ski Resort, the newest ski center in Greece that has slopes for all levels of skiers and snowboarders.
The Averof Gallery, a Greek art museum where you can admire a permanent exhibition of representative works of the most important Greek painters, printmakers and sculptors of the 19th and 20th century.
Hotel
Aroma Dryos Eco & Design Hotel in Metsovo offers luxurious rooms and suites with fireplace and serves authentic Greek breakfast. Feel the embrace of nature around you, sense the warmth of the fireplace and admire the breathtaking view of the mountains of Pindos and the traditional mansions of Metsovo. Discover hotel availability and rates here.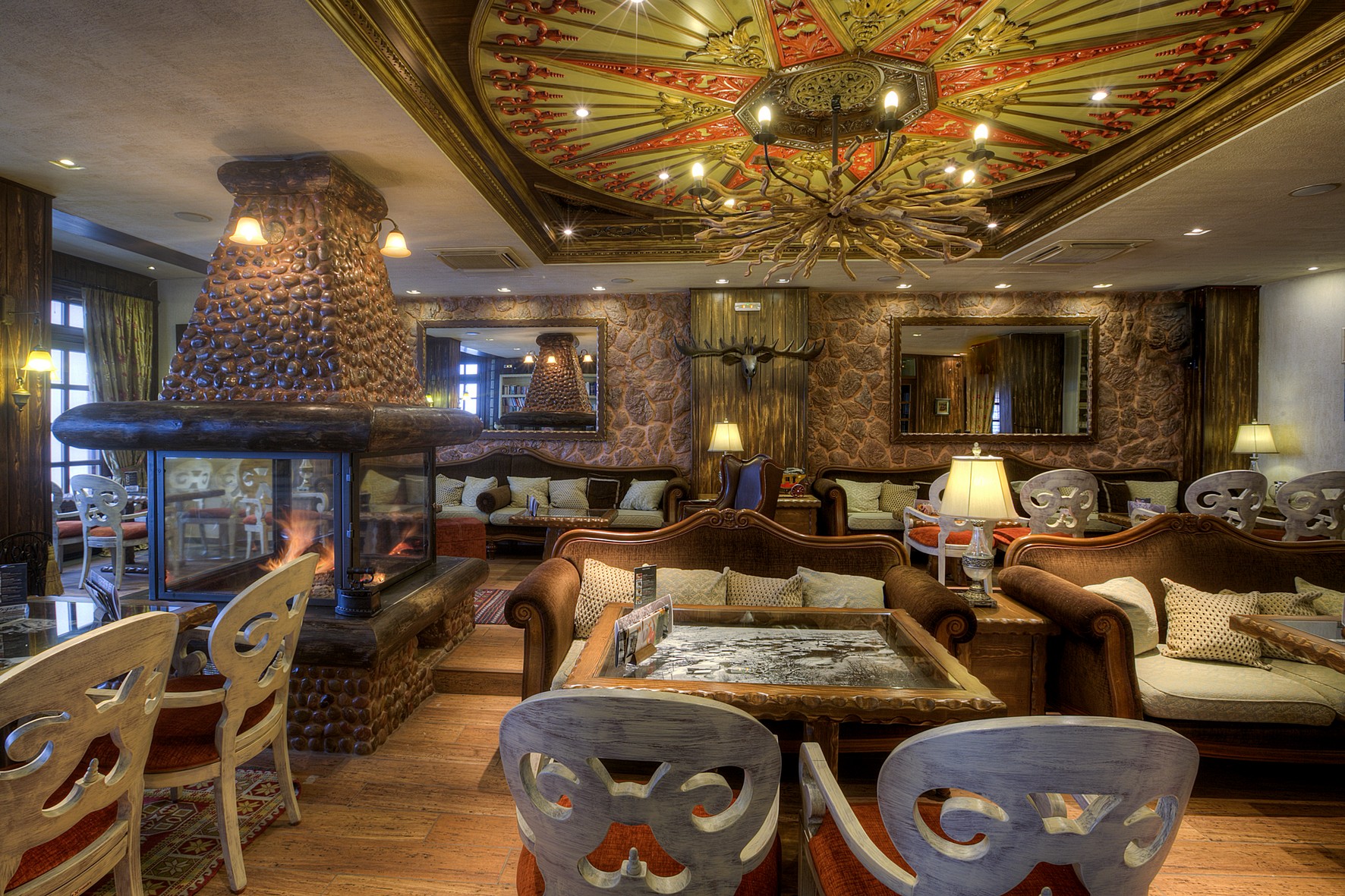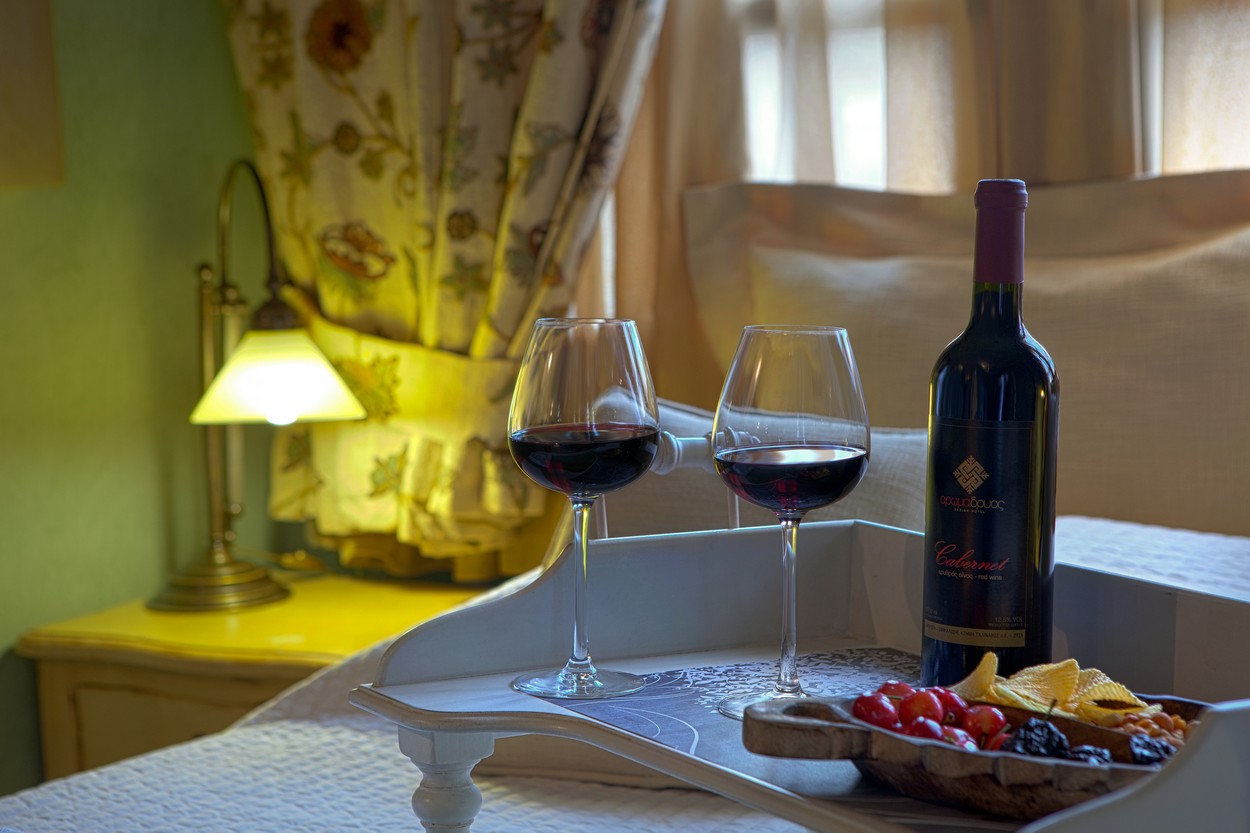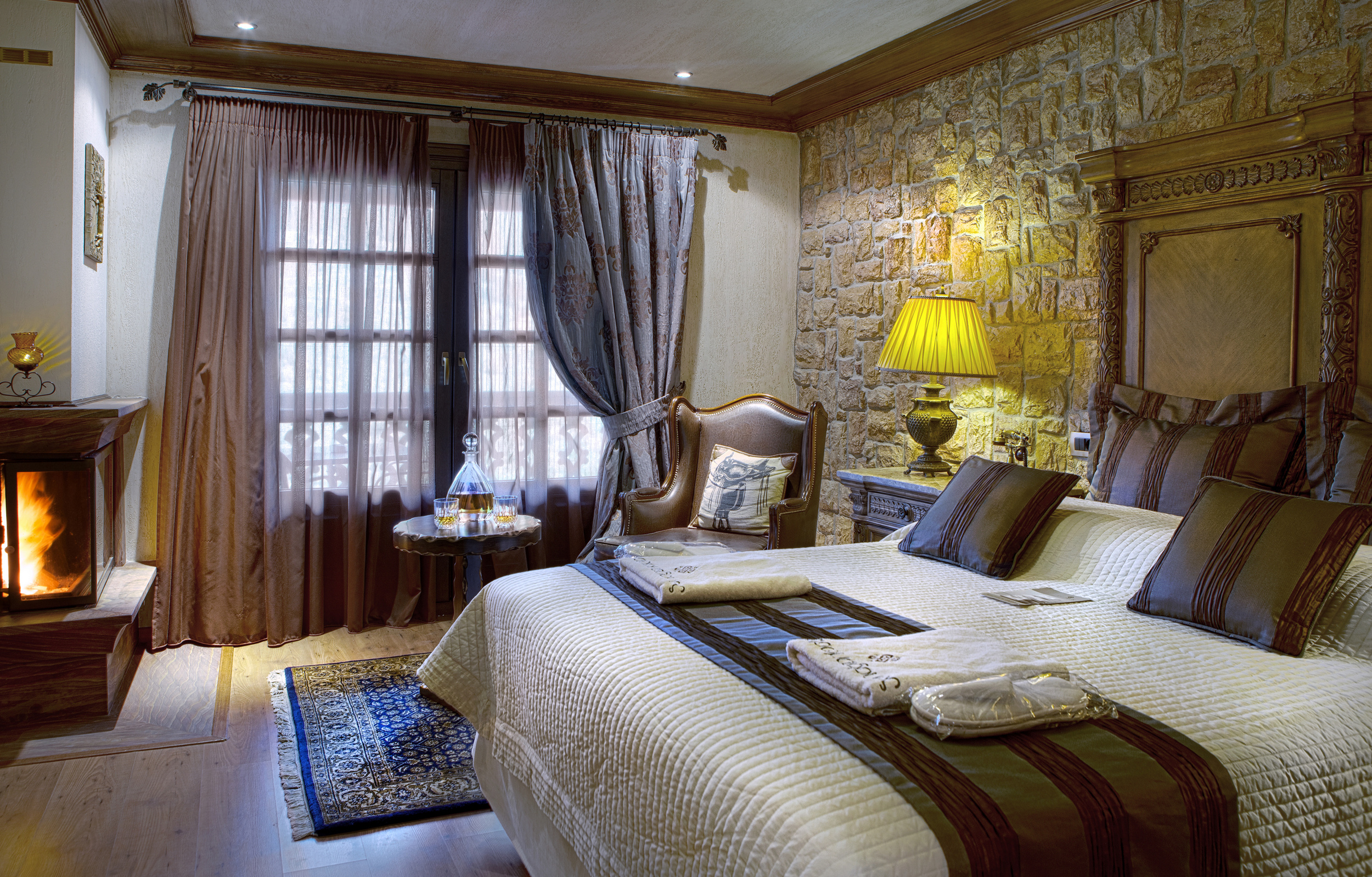 Follow Trésor Hotels & Resorts on Twitter, Instagram and Pinterest!
Related articles

December 21, 2018
Christmas in Greece means escaping from the city, sitting by the fireplace in the heart of the mountain, savoring seasonal local delicacies and luscious festive meals, breathing in the cool... more