Travel
Secrets
Christmas in Arachova
It is characterized as the snow-white of winter Greek destinations and it definitely is one of the first choices for a getaway in the mountain. Christmas in Arahova equates to endless walks in the Lakka square, skiing and snowboarding at the Parnassos ski center and nightlife until the morning at the famous bars and clubs of the village.
Even if you want to renounce the lifestyle character of the cosmopolitan village, there are alternatives. Take an afternoon walk through the cobblestone  streets to admire the beautiful mansions. Breathe in the fresh air and smell the burned wood coming from the chimneys. Climb the 264 steps leading from the center of Arachova to the church of Agios Georgios to admire the winter setting from above. Feel the aura of the mysterious Delphi. Drive until the picturesque Agoriani, and visit Chriso, the traditional village with the stone houses and the old neoclassical buildings at the foothills of Parnassus. Enjoy chicken with home made noodles in a traditional tavern. Admire the beauty of the landscape and realize that a few days are enough to make you feel careless again.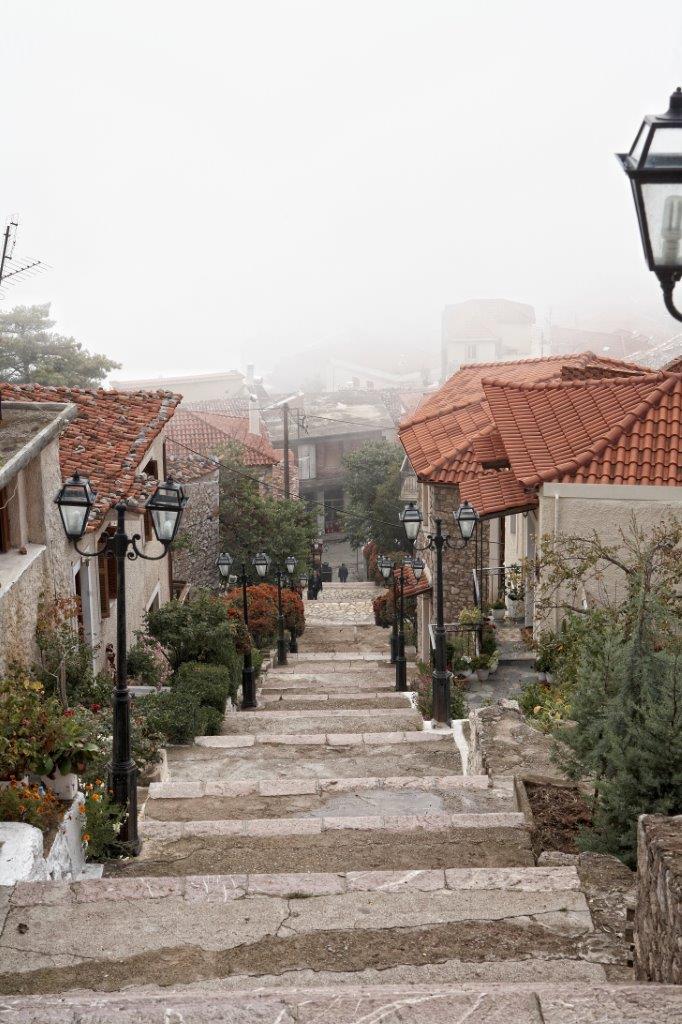 VIP Chalet – Arachova
No, you are not somewhere in the French Alpes, you are in Greece and the fairytale VIP Chalet 4 Epoxes, located just a breath away from the cosmopolitan Arachova and created to offer distinctive accommodation and authentic hospitality to the most distinguished guests. Ten stone-built chalets in the heart of Parnassos' fir forest stop the clock for you this Christmas, so you can enjoy dreamy holidays with your family or friends, from the exclusivity and privacy of your luxurious mountain residence.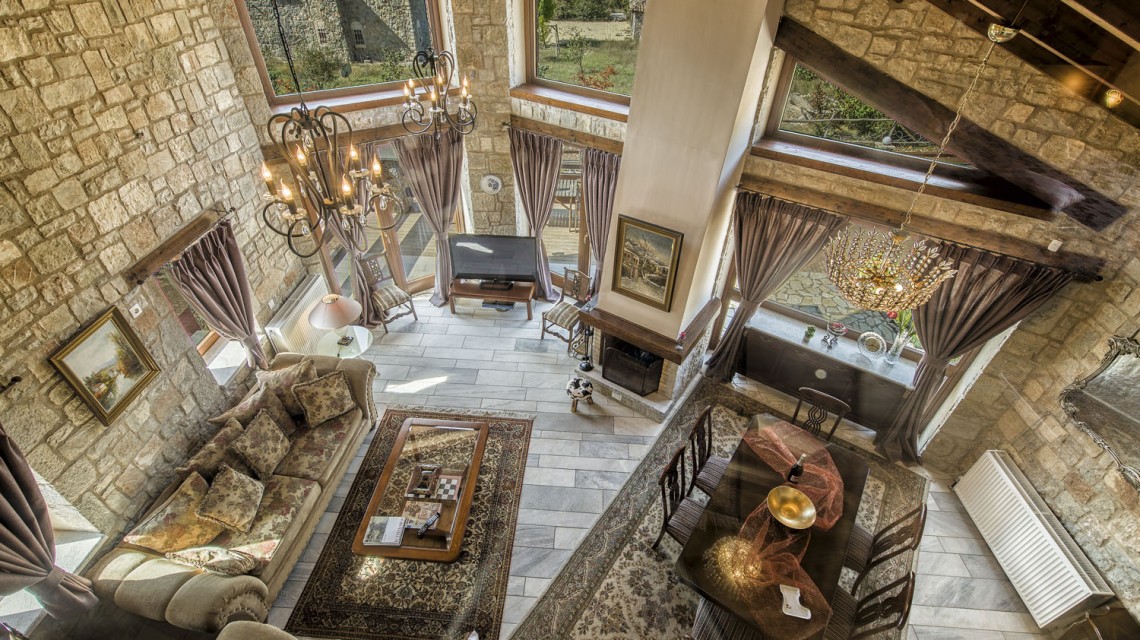 Santa Marina Arachova Resort & Spa - Arachova
With magical view to the sanctuary of Delphi and only 2 km. away from the center of Arachova, Santa Marina Arachova Resort offers authentic hospitality and luxurious facilities away from the hustle and bustle of the city. During your stay, enjoy the rich breakfast of your hotel, as well as the unpretentious luxury of your beautiful suite. Also, do not miss the hotel's spa, to relax in the sauna, Jacuzzi and hammam and enjoy dives in the indoor heated pool.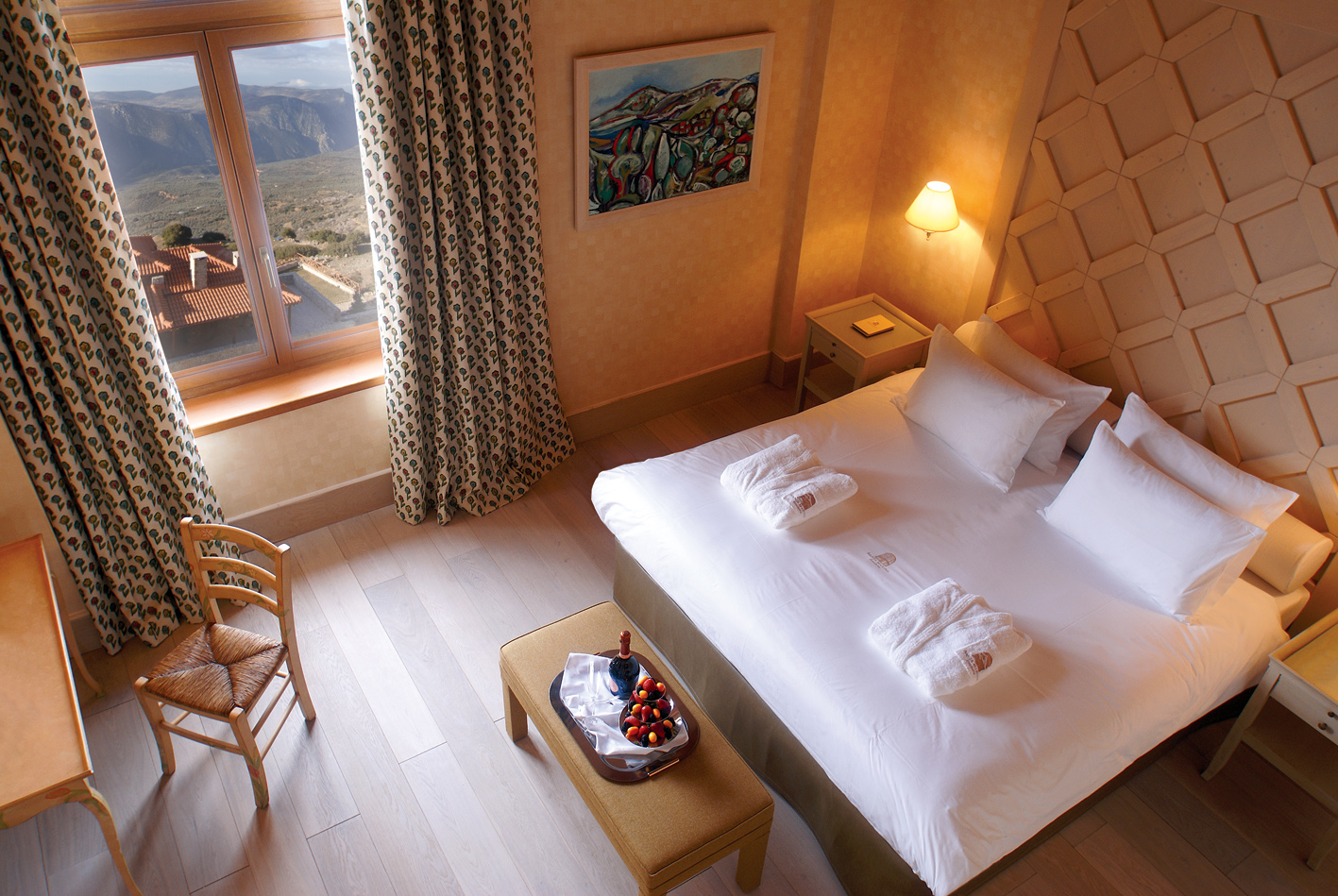 Follow Trésor Hotels & Resorts on Twitter and Pinterest!
Related articles

December 21, 2018
Christmas in Greece means escaping from the city, sitting by the fireplace in the heart of the mountain, savoring seasonal local delicacies and luscious festive meals, breathing in the cool... more