Travel
Secrets
Portaria: The gate to Pelio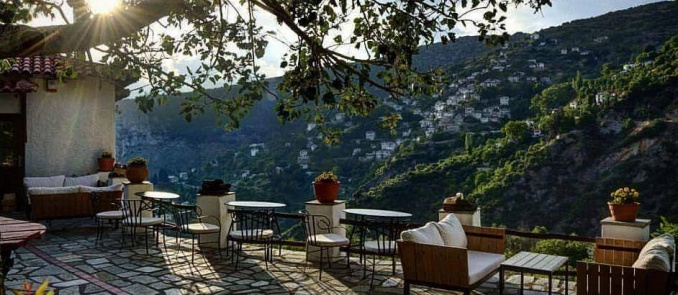 Cover photo: Aeriko Cafe Bar
Pelion hosts one of the most wonderful villages of Greece, that has been characterized as the gate to the beauty of the mountain. Perched at 650 m. west of the mountain of the Centaurs, Portaria offers incredible views of Pagasitikos Gulf and it is just 2 km. away from the picturesque village of Makrinitsa.
Wander around the cobbled streets, admire the architecture of the local mansions, breathe in the fresh mountain air, smile at the hospitable and nice local people. Indulge yourself in a setting that seems to be out of the past. You are in Portaria, a lovable village all year round.
During winter, Portaria will be your ideal shelter. The smell of the burnt wood, the decorated with snow roofs and the traditional cozy cafes create a charmingly melancholic scenery that will remain indelible etched in your memory.
The remaining half of the year, Portaria is filled with colors and fragnances. Running waters and the shade of plane trees will cool you while the scents of blooming hudrangeas will get you drunk as much as a shot of the traditional raki drink.
An ideal retreat for all seasons, Portaria enjoys particular tourism development, always with respect to the natural environment and the local element.
For your stay in Pelio, choose 12 Months Luxury Resort in the village of Tsagarada, that will offer you a dreamy stay that combines luxury, relaxation at the modern spa facilities, authentic flavours at the atmospheric restaurant and the possibility of discovering the lush nature of the mountain of the Centaurs.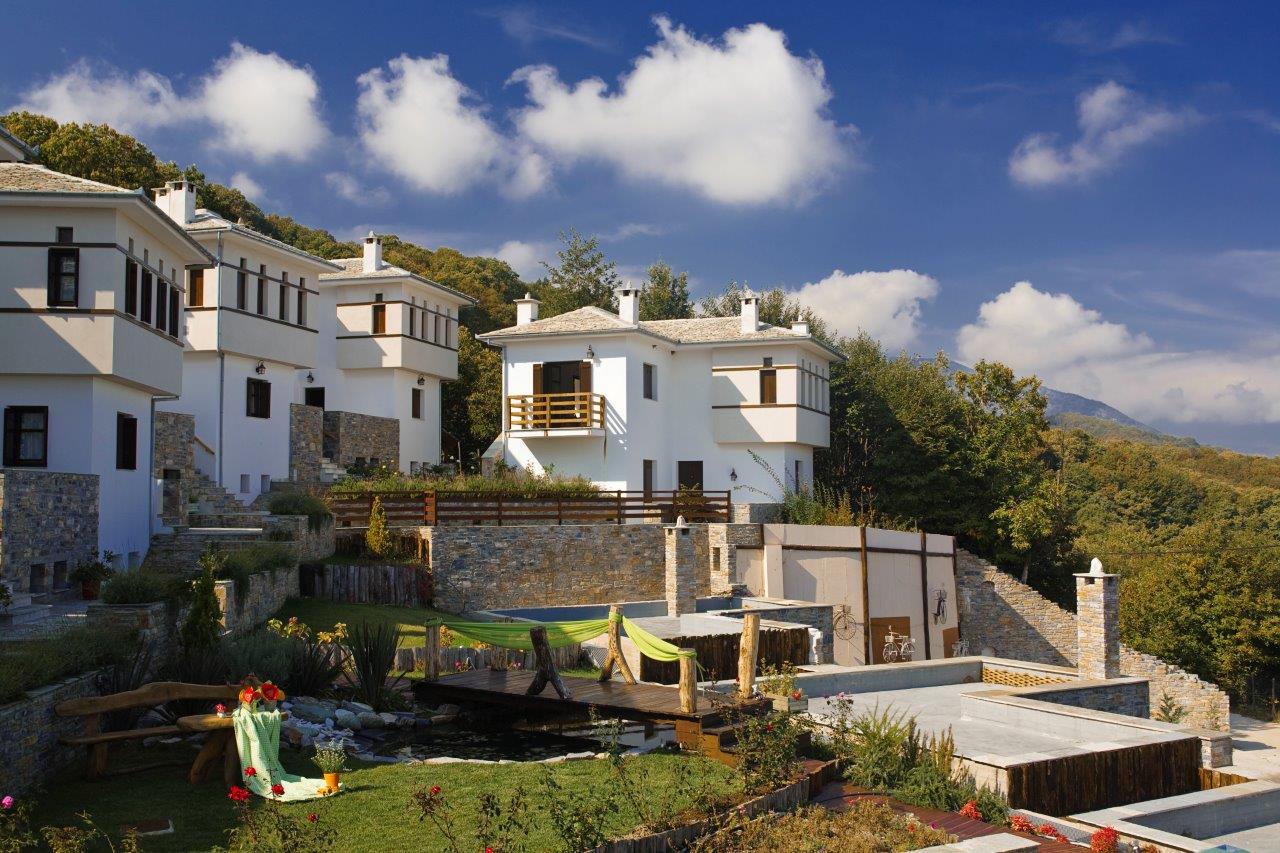 Follow Trésor Hotels & Resorts on Twitter and Pinterest!