Travel
Secrets
Discover Metsovo and its unique mountain charm
Nestled in the nature of Ioannina and embraced by Pindos peeks, Metsovo is one of the most picturesque traditional settlements in Greece, introducing visitors to the slow, soothing paces and unpretentious, rustic beauty. At an altitude of 1,200 meters, where the north part of Pindos separates itself from the south, the mountain serenity of Epirus meets authenticity in the faces of the elder locals who sit under the trees of the central square, speaking their own dialect, and the welcoming smiles of the new businessmen.
Here, the unrivaled beauty of nature, which stretches from the mountains of Pindos, the fir-covered forests and the running waters of Metsovitikos River, the lordly traditional stone houses with the wooden verandas, the smell of the fireplace, the frozen fresh air in the face, the taste of metsovone cheese and the red wine from Katogi Averof in one of the restaurants in the square, they all revive your senses, as if wanting to wake you up from the lethargy of the city.
However, Metsovo is not only all about senses. Homeland of major national benefactors like Averof and Tositsas, Metsovo is famous for its cultural development, which is reflected in the Folk Art Museum of the village and the Averoff Gallery, with a large collection of Greek painters, undoubtedly worth visiting.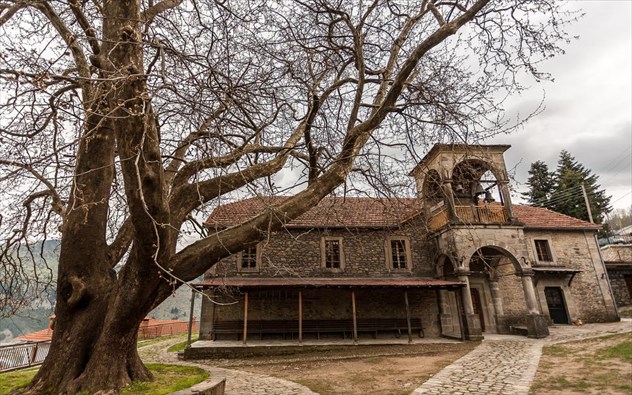 An ideal destination for the extreme sports enthusiasts, nature around Metsovo offers a variety of activities and unforgettable experiences. Here, one can enjoy the snowy landscape in the ski center of Anilio-Metsovo, live an exciting kayak experience and rafting in Metsovitikos river, follow the Pindos trails on a Mountain bike or while hiking, t become one with the stunning scenery of Valia Calda national Park on the back of a horse, and drive the off-road trails of Northern Pindos.
Although it is considered an ideal winter destination, Metsovo has its own special beauty all year round. In winter, the tiled rooftops sprinkled with snow and the smoking chimneys create a magical atmosphere. In spring, the sounds of running water and the fragrances of blooming nature enchant visitors. In the summer, the plane trees' shade offer the ideal alternative to the heat, while in autumn, the earthy colors of nature give the landscape an irresistible charm. Whatever season you choose to visit Metsovo, you will feel that the most authentic scenery of Mountain Greece unfolds around you and you are the protagonist.
Follow Trésor Hotels & Resorts on Twitter, Instagram and Pinterest!