Travel
Secrets
Mykonos looks more romantic than ever through the lens of the Viennese girl from Greece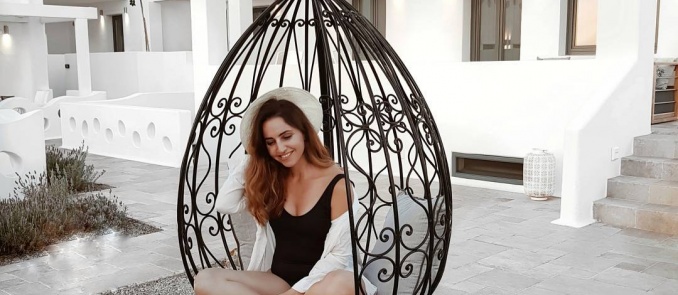 Mykonos in September looks more romantic than ever through the lens of the Instagrammer, lifestyle and travel blogger @theviennesegirl. The pictures of the Viennese girl from Greece reflect a different look and feel of Mykonos and offer the most charming side of the island to those who wish to discover it after July and August.
Following an invitation of Trésor Hotels & Resorts, Silia aka @theviennesegirl visited Mykonos, because as she writes in her personal blog she missed the Cycladic white houses, and enjoyed the unique experience that Portes Mykonos offers. Portes Mykonos is the brand-new elegant Cycladic all suites and villas complex, that is only 5 minutes away from Mykonos Chora.
In total harmony with the island landscape, Portes Mykonos was the perfect background for the photoshooting of @theviennesegirl and the result exudes romance, good taste and travel inspiration.
"Portes Mykonos had exactly what I expect to find in any hotel: exclusivity and privacy, along with a sense of peace and serenity. I especially loved the people working there who became my friends, room with walls all made of glass which served as the reception, late afternoon light, and amazing interior and exterior designs that reminded me of Dior Cruise fashion show in LA. What else do you need for the perfect holidays? Hope you get the chance to experience this beautiful property yourself." Read more here.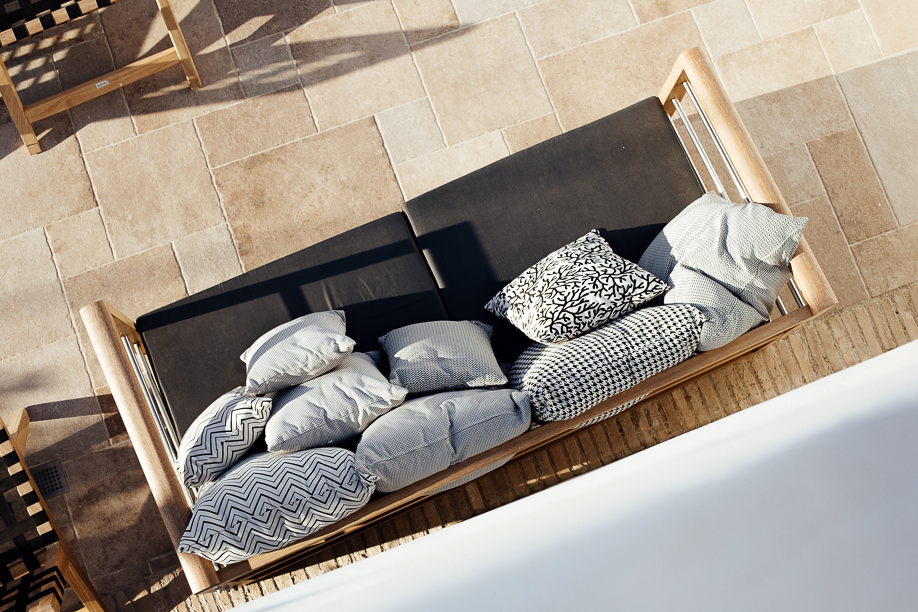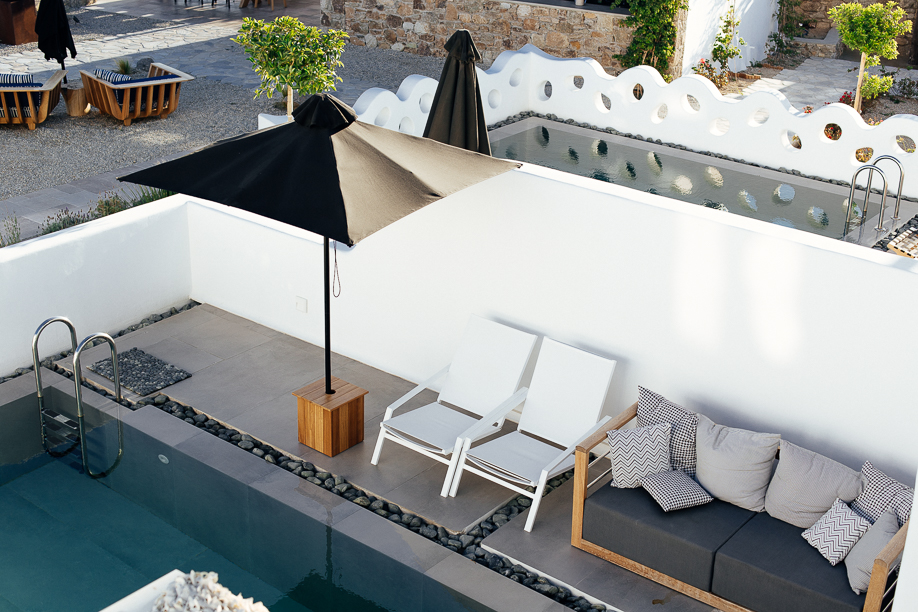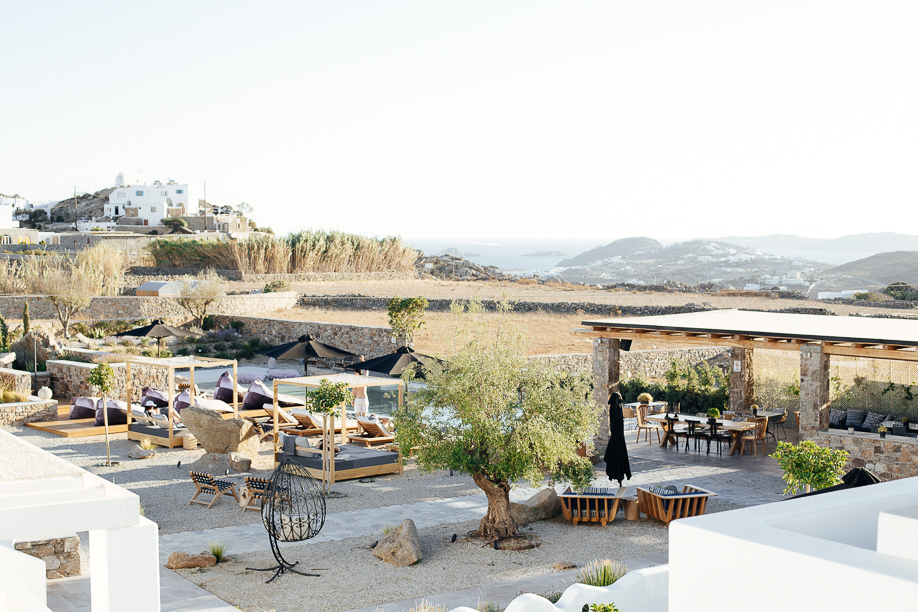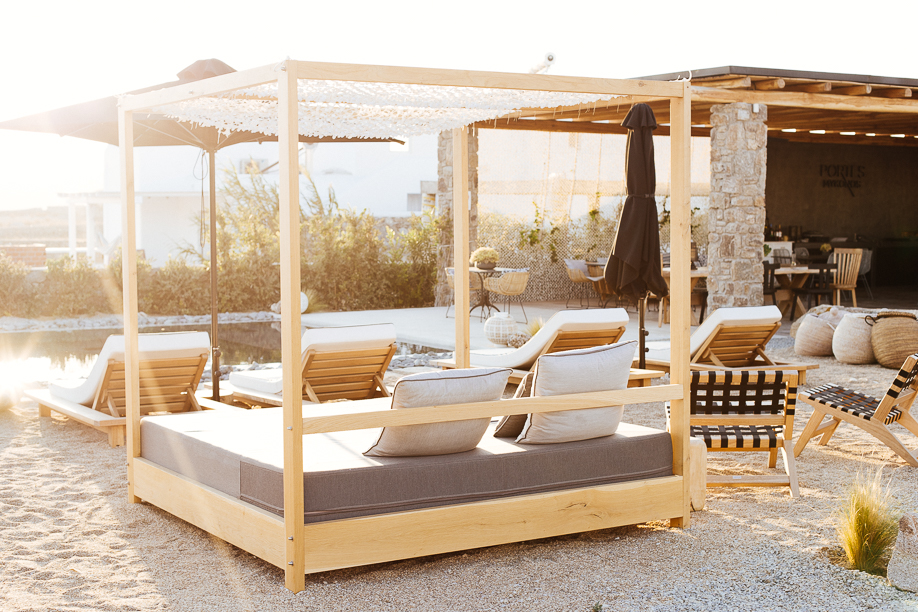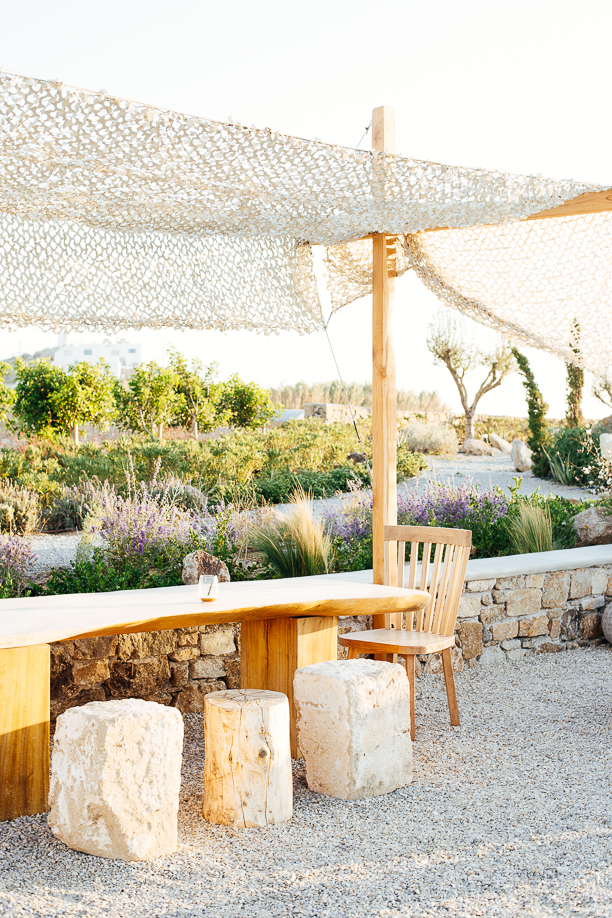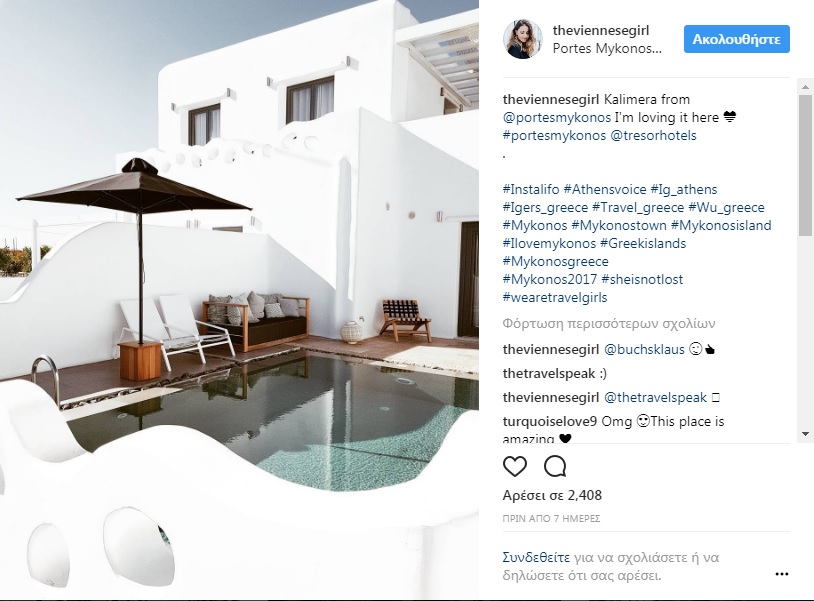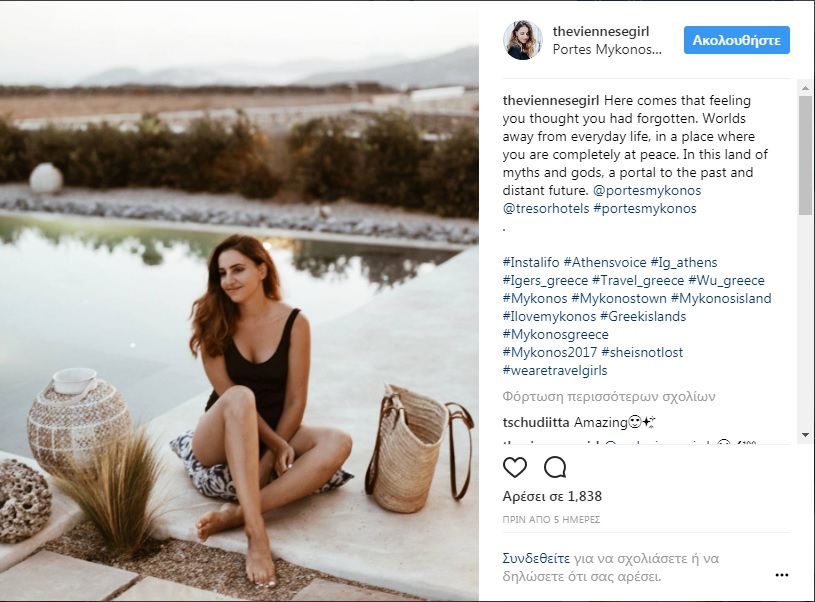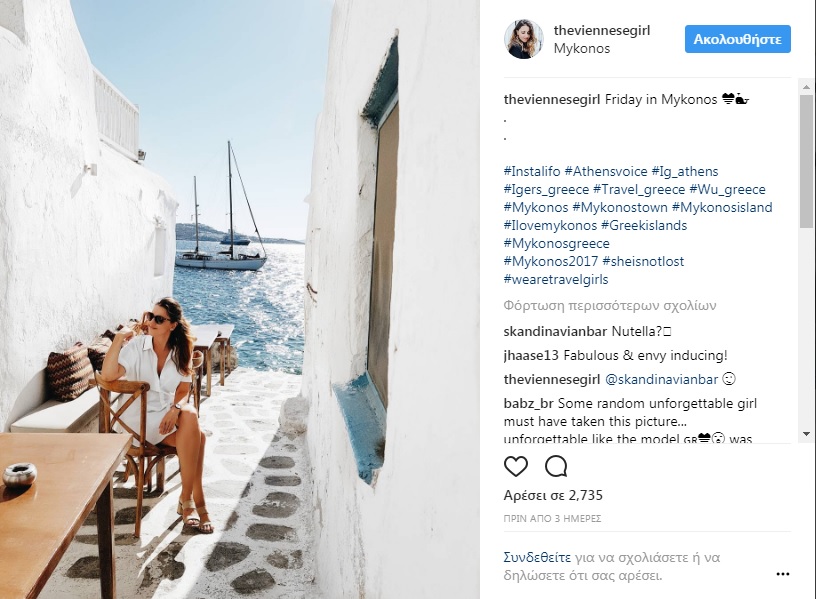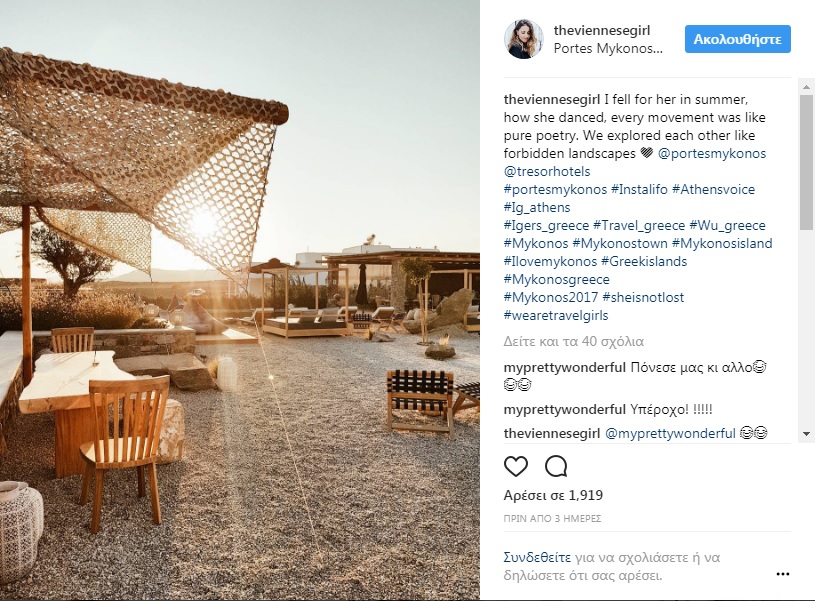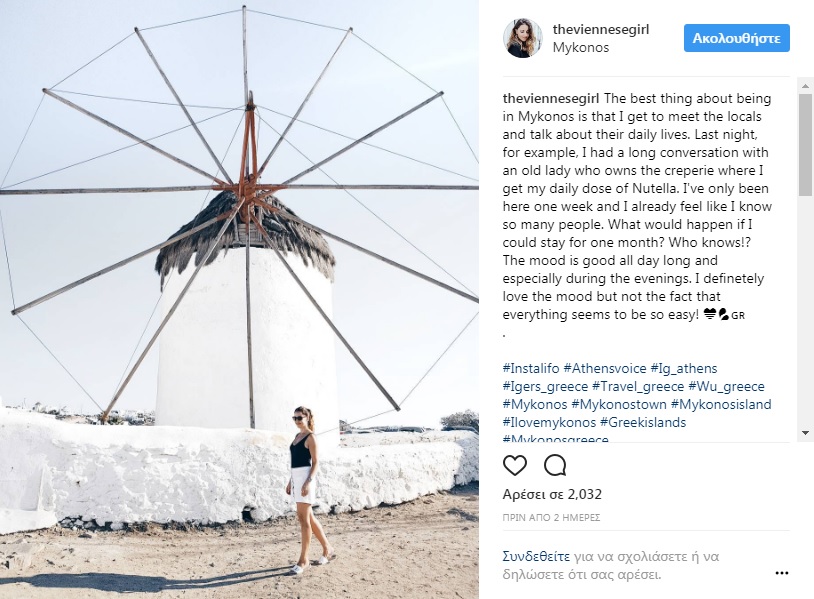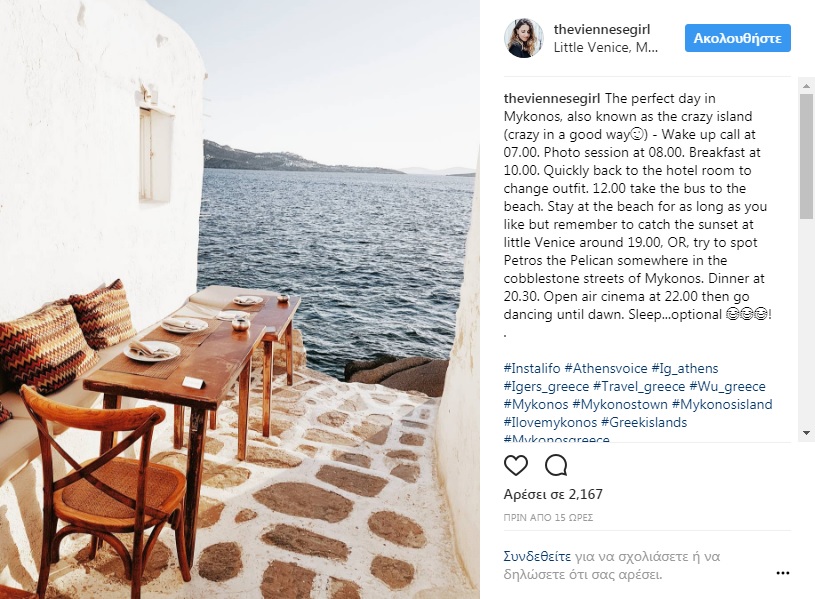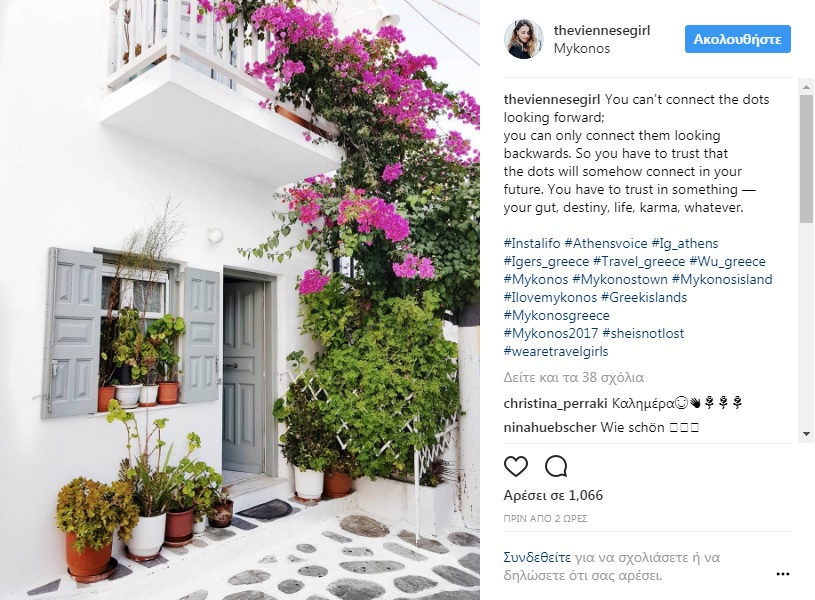 Follow Trésor Hotels & Resorts on Twitter, Instagram and Pinterest!