Travel
Secrets
This unknown village is the balcony of Nafplio
Panoramic view, peace, history and traditional customs, just 6 km. away from the cosmopolitan Nafplio. Built at a height of 120 meters, Pyrgiotika, a small village of 400 inhabitants, is the "balcony" of Nafplio, offering amphitheatrical views to the city, from everywhere in the village.
The history of Pyrgiotika starts from 1870, when the village of Pyrgaki in Arcadia region was destroyed. For this reason, some shepherds began to descend permanently at Pyrgiotika and some in Meligala Messinias.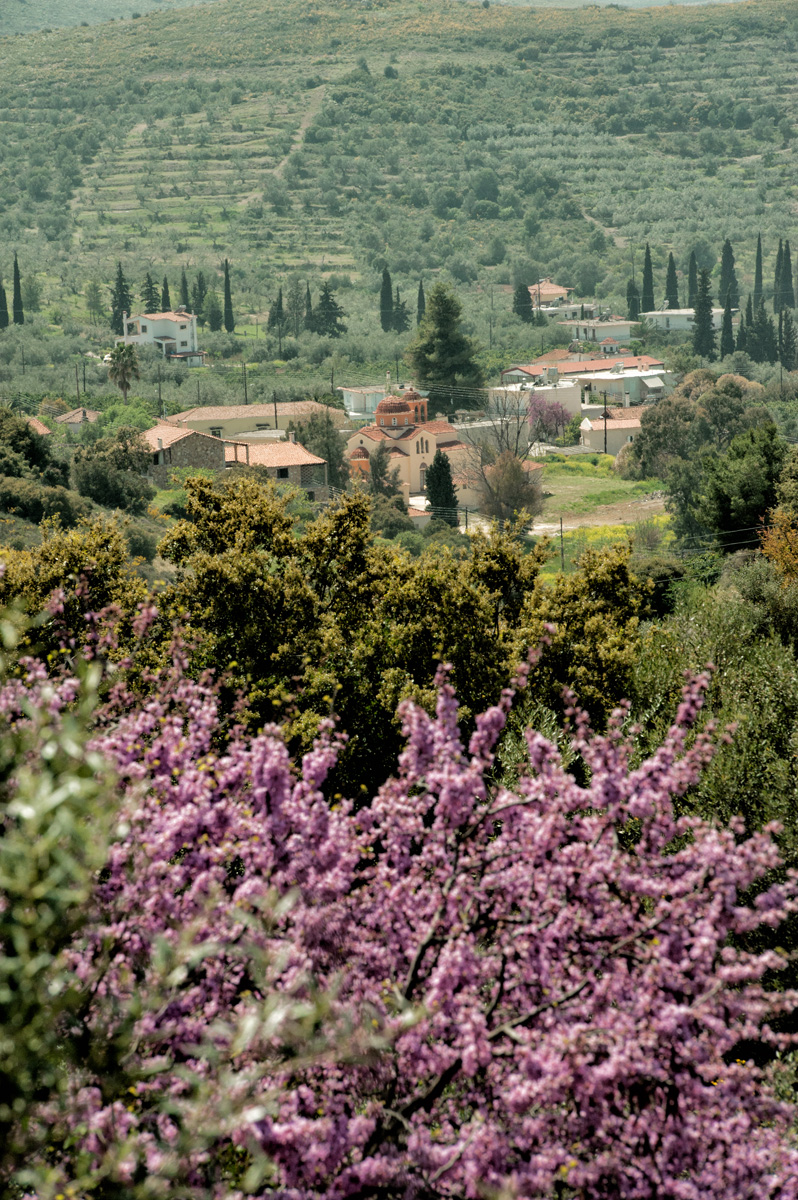 Each year, 2-3 families from Arcadia came to settle in Nafplio and were allowed to graze their animals, they also had to rent "stanotopia" as Ms.Sophia Traka, president of the Educational and Cultural Association Pirgiotika" the St. Georgios", clearly describes.
In the village the visitor will encounter five churches. The historic church of St. John (more information on the church of St. John can be found in the "Archaeological Sites - Points of Interest"), St. Archangels, Ag. Nikolaos, Agia Paraskevi and the main church, St. George.
Residents of Pirgiotika are tightly linked to the first place of their origin. Each year on the Feast of All-Saint celebration, they attend at Pirgaki, where at the chapel of St. John they have made a gift of a picture of St. George and make their supplication. In addition, every year they go to Roino village of Arcadia, at the Church of St. George.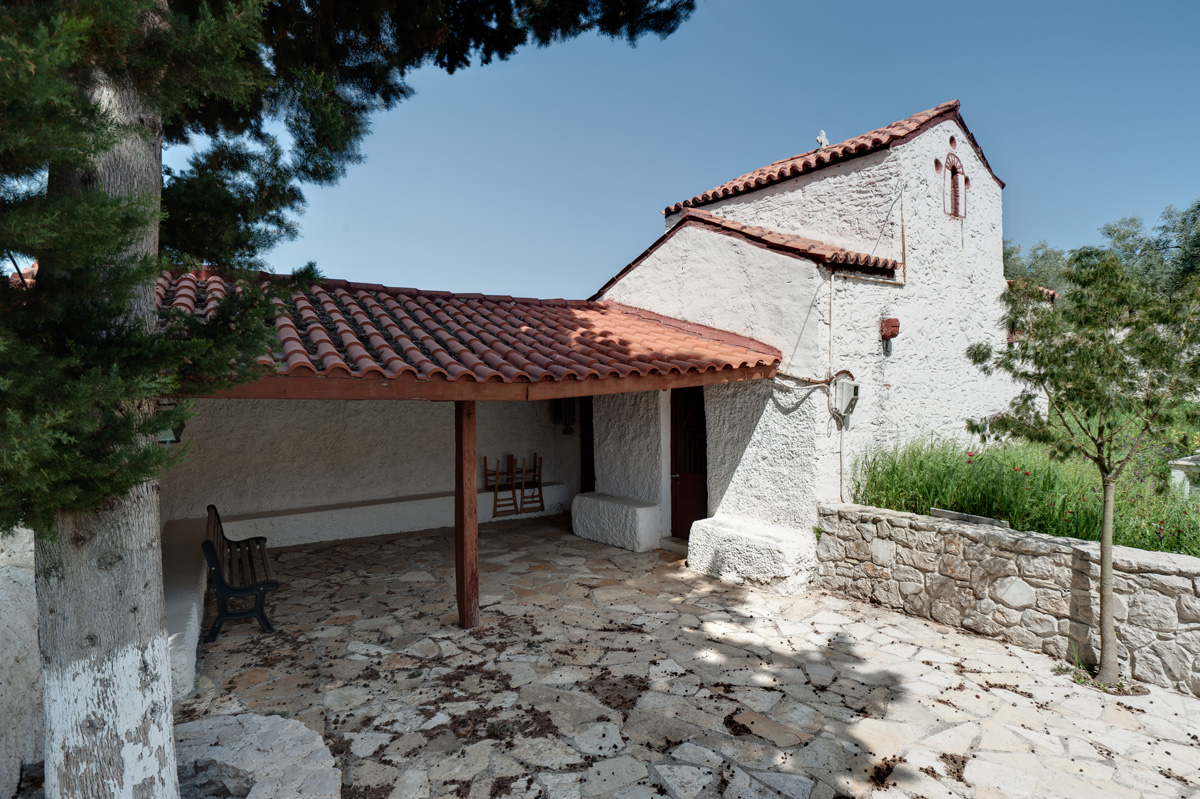 The Educational and Cultural Association of Pirgiotika", St George'', which is housed in the old Primary School, carefully maintained the customs and the traditions of the village. The club has a rich cultural and charitable work. It revived during the year various customs, as the Carnival and the traditional celebration of the region. In one of them, which is worth the participation, is in St. John, in the Full Moon of August. At the chapel, there is a celebration with music and food. Moreover, during the feast of St. George the Association makes and offers traditional sweets such as diples (a kind of fried pasta with honey).
Every weekend the village square with its magnificent views of the Argolida plain floods with visitors arriving at Pyrgiotika to enjoy traditional pies, cheese (local production), roasts and cakes in the village taverns.
Information: www.nafplio.gr
Accommodation
Perched on a green hill some kilometers away from the romantic town of Nafplio and embraced by an old orange grove at Pirgiotika village, Perivoli Hotel, the winner of the "Luxury Country Retreat of the Year 2016" award from the Luxury Travel Guide Global Awards, offers its guests the unique opportunity to experience alternative activities in the nature, while enjoying the luxury, comfort and the modern facilities of the hotel.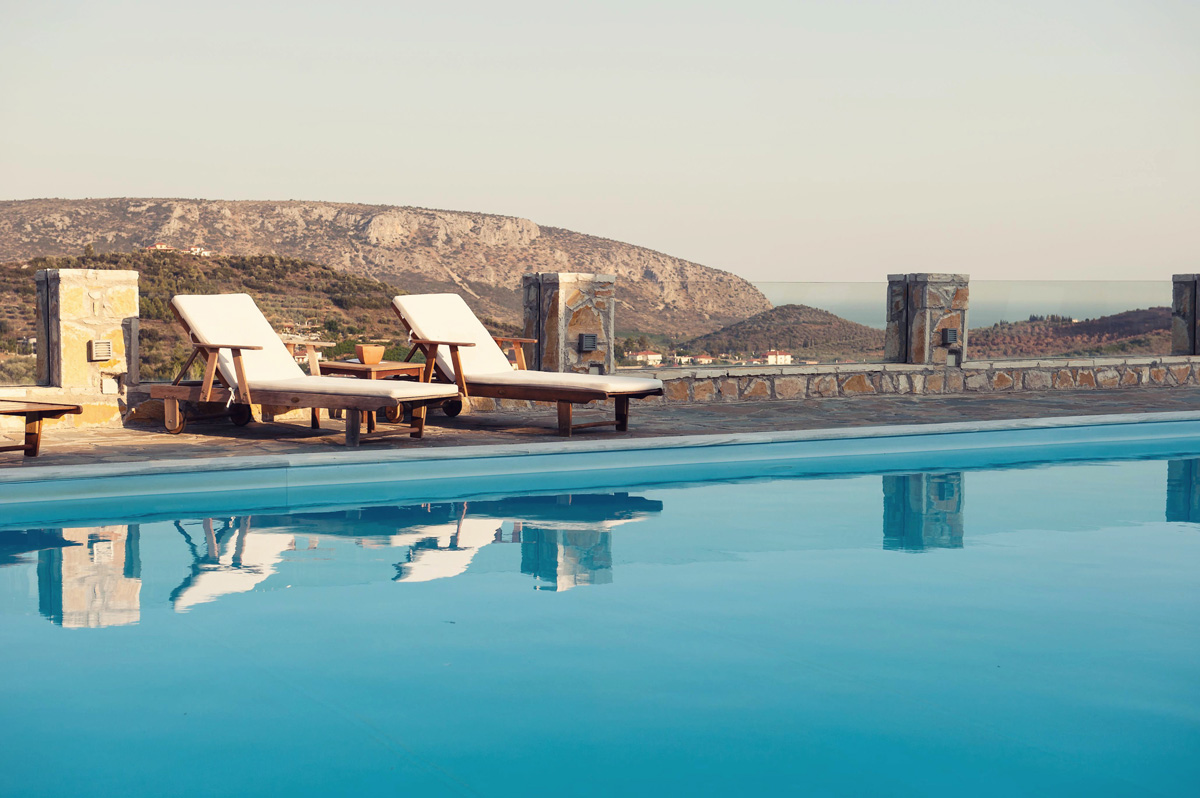 Follow Trésor Hotels & Resorts on Twitter, Instagram and Pinterest!