Travel
Secrets
Two breathtaking uninhabited islands in the middle of the Aegean with the most crystal clear waters
Two uninhabited islands in the middle of the Aegean offer us an amazing swimming experience into the most turquoise waters we have dreamt of!
Kounoupa and Koutsomytis islets are an experience you should not miss by no means during your visit to the beautiful butterfy of the Aegean, the island of Astypalaia.
From the port of Gyalos or the settlement of Maltezana, take the boat until the two islands of exotic beauty and enjoy a truly memorable all-day trip in a heavenly scenery in the middle of the Aegean.
The boat first approaches the island of Koutsomytis, which is separated by a narrow passage from Tigani islet. Here, we enjoy diving in crystal clear waters, in a dreamy setting, away from civilization.
On the islet of Kounoupa, a thin strip of sand compose two beaches in one, actually creating a magical scenery. The view of the open sea and the secluded landscape will make you feel that you have just found your paradise on earth, right in the middle of the Aegean. 
Melograno Villas
For an idyllic escape with a view to the Aegean and the Castle, check in at Melograno Villas. In a dreamlike setting surrounded by the endless blue, the fully-equipped Verde, Bianca and Ble villas marry true luxury and privacy with unparalleled aesthetics and 5-star services, composing a paradise on earth. Enjoy breakfast on your private terrace, dive into the outdoor jacuzzi while admiring the castle and offer yourself an unforgettable travel experience at Melograno Villas. Book at www.tresorhotels.com or 210-8981884 and enjoy free room upgrade, late check-out, wine and local delicacies upon arrival!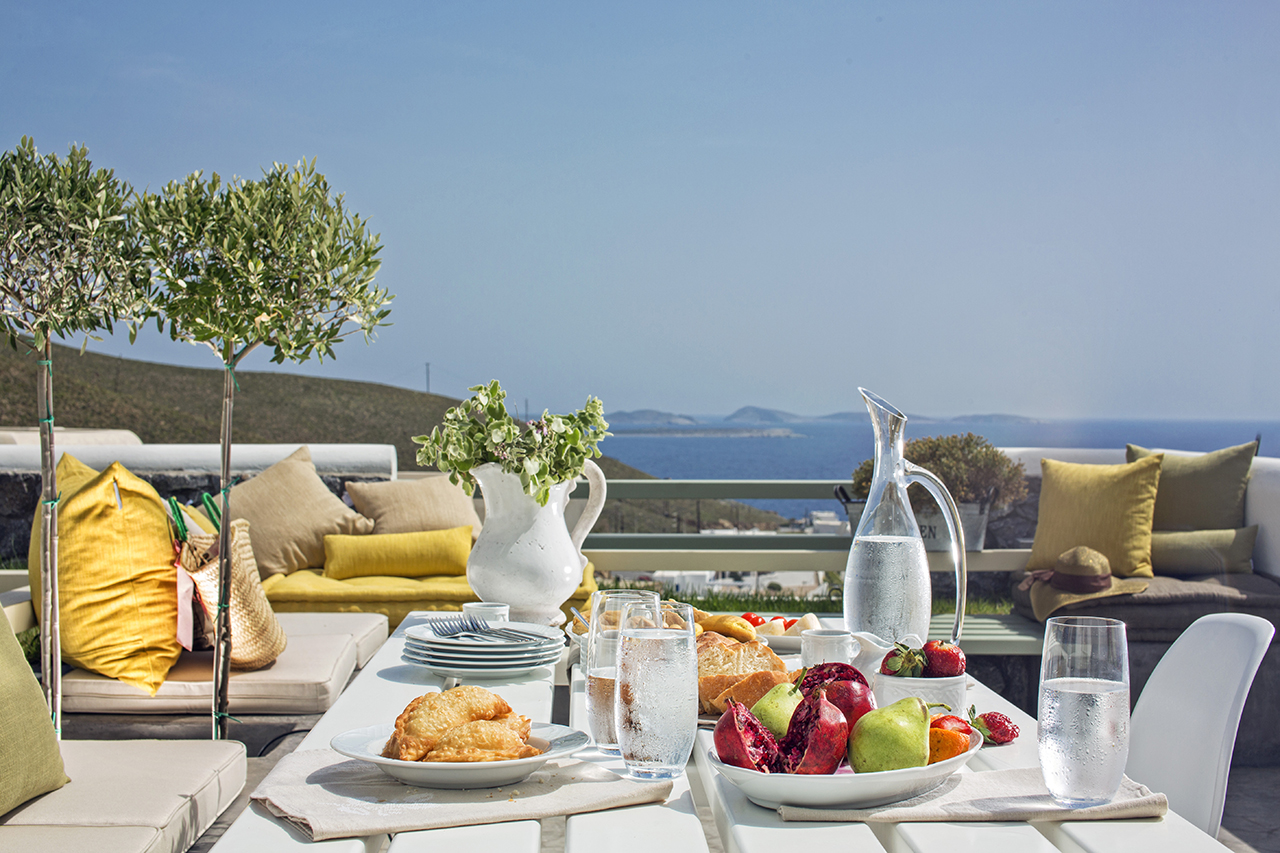 Follow Trésor Hotels & Resorts on Twitter, Instagram and Pinterest!