Travel
Secrets
Digital Museum of Meteora in Kalambaka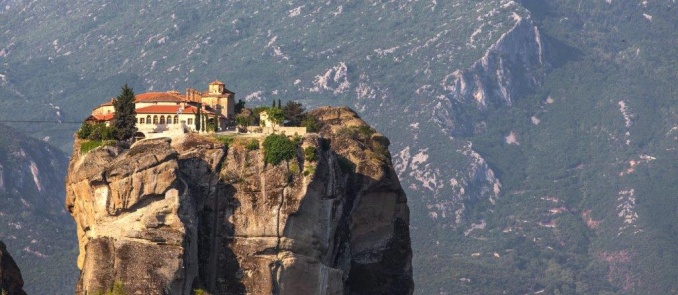 A brand-new interesting museum that takes visitors on a virtual tour of the history and culture of Meteora recently opened its doors in Kalambaka. The "Digital Projection Centre of Meteora's History and Culture" aims to promote the sacred rocks and the surrounding areas even more.
Through the ultra modern facilities of the museum, visitors discover the unique phenomenon of Meteora and enjoy a three-dimensional virtual tour of the historical monasteries.
The virtual tour of the museum can also be done in English.
Museum Opening Hours:
Monday - Friday: 9: 30-14: 30Saturday: 10:30 to 13:30 
Projection hours:
 Monday - Friday: 11: 00- 12:00 -13: 00Saturday: 12:00 to 13:00Duration: 30 ' Telephone: 2432077997Address: P. Dimitriou & N. PlastiraMunicipality of Kalampaka 
Follow Trésor Hotels & Resorts on 
Twitter, Instagram
a
nd
Pinterest
!