Travel
Secrets
Memorable winter road trip to Mani
One of the most beautiful road trips in Greece is - without doubt - the one we can take in the Peloponnesian peninsula. Let's discover the beautiful region of Mani and face authentic images of Greek natural beauty.
Photo by Vicky Laz
The serene Gerolimenas is one of the most beautiful villages of the area. It is famous for its picturesque setting and it mainly consists of a small port. Gerolimenas is situated in the heart of Mesa Mani (Inner Mani) and cherishes the charming cape of Cavo Grosso.

The road that unites the town of Areopolis and the settlement of Gerolimenas is a magnificent specimen of the grandeur of Greek nature. We are referring to the "backbone" of the region of Mani due to the fact that the particular road meanders and twists below the imposing slopes of Mount Saggias, while the smaller roads which stream from it will lead us to the beautiful villages of Mani through vast expanses of olive groves and numerous prickly pear trees.
On the way to Areopolis, on the main road, you reach Diros Tower and the famous caves that are definitely worth a visit. Diros is one of the most beautiful and impressive caves of the world that began its formation hundreds of years ago. You will discover Diros caves enjoying a magical boat route- an awesome experience- and you will be dazzled by the spectacular stalactites and stalagmites, while listening to the history of the caves by the boatman who will also be your guide.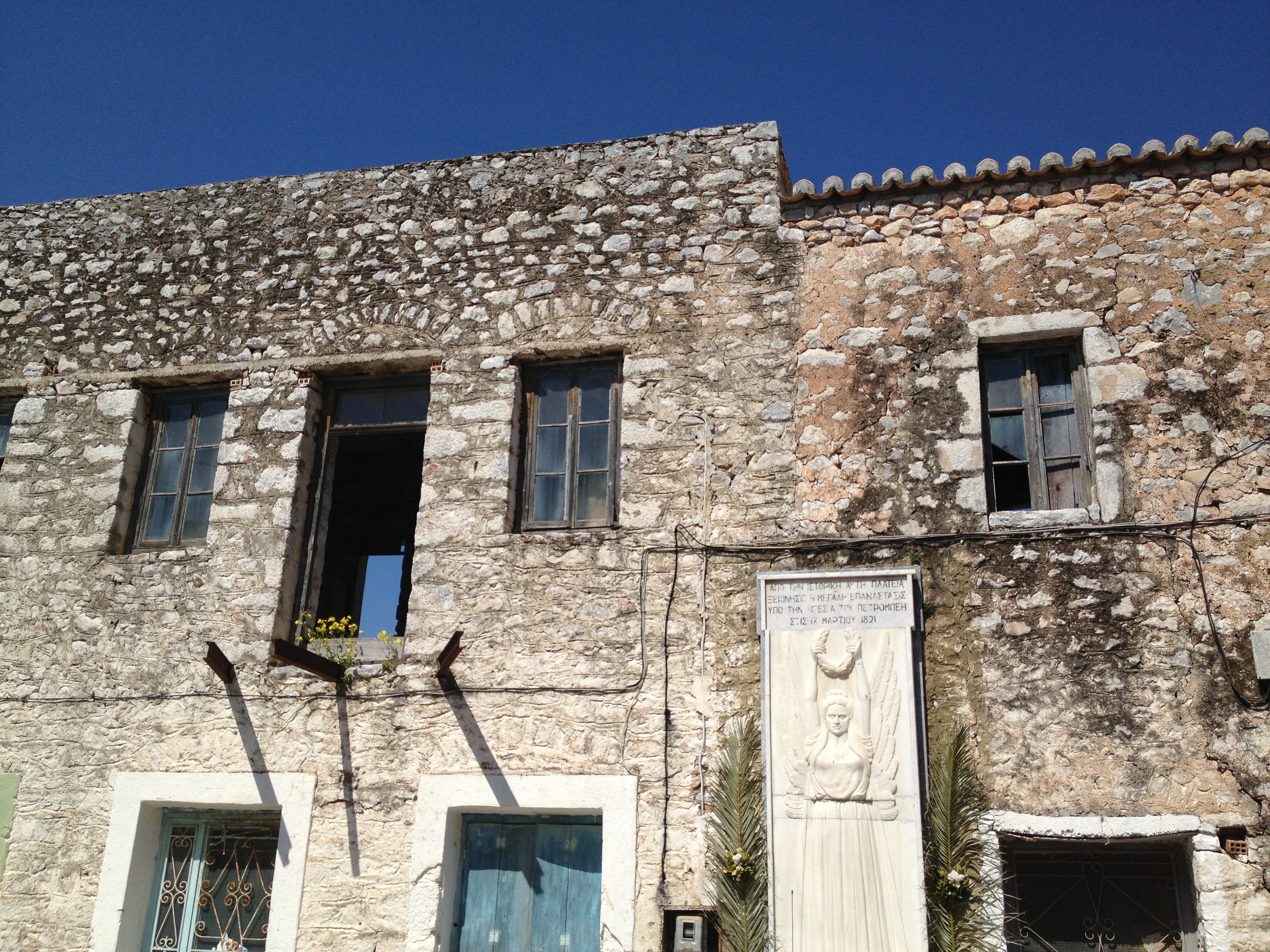 Photo by Vicky Laz
Then we travel to Areopolis, the capital of Mani which is one of the most historical villages of the region and is by itself a unique reason to visit Peloponnese. Built in the center of the Mani Peninsula, at an
altitude of 250 m., Areopolis cuts mountain Taygetos in two, while at the same time offers great views of the beautiful Messinian Bay.
Just 5 km. away from Areopolis, visit Limeni, a beautiful seaside village and one of the most traditional villages of the area. Admire the houses by the sea as well as the picturesque bay, while enjoying delicious food in the traditional taverns of the area.
Also, do not forget to visit Gytheio, the beautiful historic town that has an island flavor. Here you will admire towers - true jewels, the famous "wreck, as well as wonderful beaches in the surrounding area, such as Kamares, Kalyvia and Skoutari.
Photo by Vicky Laz
Discover the beauties of Mani region, combining your escape with a stay at the historic Kyrimai Hotel.